| | |
| --- | --- |
| ffd_listing_title | Villa Dafne, Costa Smeralda, Sardinia, Italy |
| ffd_unique_id | |
| ffd_mls_id | |
| ffd_salesforce_id | a0E6g0000071hdfEAA |
| ffd_address_pb | Pevero Golf |
| address | Pevero Golf |
| baths | 4 |
| beds | 5 |
| ffd_city_pb | Costa Smeralda |
| ffd_colistingagent_pb | |
| ffd_colistingagentemail_pb | |
| ffd_colistingagentmlsid | |
| ffd_colistingagentname | |
| ffd_colistingofficemlsid | |
| ffd_colistingofficename_pb | |
| ffd_country_pb | Italy |
| ffd_createddate | 2022-10-29T08:38:46.000+0000 |
| about | Panoramic independent villa with sea view in the Pevero Golf hill, directly adjacent to the well-known golf course and just a few minutes from the prestigious Hotel Cala di Volpe. The independent villa, built on two levels, consists of: living and dining area, equipped kitchen, five bedrooms, three of which face towards the garden, and is equipped with four bathrooms. Externally the villa is enriched by a well-kept garden with lawn and plants typically of Mediterranean nature. The covered terrace, located on the mezzanine level, is equipped as a dining area and is connected by a staircase to the sunbathing deck near the pool. |
| ffd_displayaddress | |
| floor | |
| ffd_halfbathrooms_pb | |
| ffd_hide_address_on_site | 1 |
| ffd_key_words | Costa Smeralda; Costa Smeralda, Sardinia; Porto Cervo, Sardinia; Beach; Costa Smeralda Beach; Porto Cervo, Beach; Italy |
| ffd_lastmodifieddate | 2023-05-26T22:48:25.000+0000 |
| lat | 41.1098821 |
| ffd_listofficemlsid | |
| ffd_listofficename | |
| ffd_listingagent_pb | 0036g00001pePjrAAE |
| ffd_listing_agent_email | |
| ffd_listing_agent_firstname | |
| ffd_listing_agent_lastname | |
| ffd_listingagentmlsid | |
| ffd_listingagentname | |
| ffd_listing_agent_website | https://rarexproperties.com/en/ |
| price | 3004960 |
| ffd_listingtype | Sale |
| location | Costa Smeralda, Sardinia, Italy |
| lng | 9.5282364 |
| sq_feet | |
| ffd_non_member_paid | |
| ffd_other_currency_amount | 2800000 |
| ffd_other_currency_type | EUR |
| ffd_ownerid | 0056g000007LStOAAW |
| ffd_pool_pb | |
| ffd_price_upon_request | 1 |
| building_type | Villa |
| ffd_id | a0E6g0000071hdfEAA |
| ffd_totalarea_pb | 2152 |
| ffd_solddate | |
| ffd_soldprice | |
| ffd_state_pb | Sardinia |
| ffd_status | Active |
| ffd_threequarterbathrooms | |
| ffd_unit_of_measure | Square Feet |
| ffd_brokerage_id | 0016g000025E56OAAS |
| year_built | |
| ffd_postalcode_pb | |
| pba__WebsiteId__c | 274132 |
| pba__Listing_Website__c | https://www.forbesglobalproperties.com/listings/villa-dafne-costa-smeralda-sardinia-italy |
| Site_Post_Id__c | 274132 |
| ffd_media | a:17:{i:0;s:117:"https://s3.amazonaws.com/propertybase-clients/00D6g000007OY6LEAW/a0O6g000004WzrI/xf0epo7d8/Screenshot%20%28180%29.png";i:1;s:117:"https://s3.amazonaws.com/propertybase-clients/00D6g000007OY6LEAW/a0O6g000004WzrI/53l462tpr/Screenshot%20%28179%29.png";i:2;s:117:"https://s3.amazonaws.com/propertybase-clients/00D6g000007OY6LEAW/a0O6g000004WzrI/wdzlqjyo4/Screenshot%20%28178%29.png";i:3;s:117:"https://s3.amazonaws.com/propertybase-clients/00D6g000007OY6LEAW/a0O6g000004WzrI/ejbsp6iqd/Screenshot%20%28182%29.png";i:4;s:117:"https://s3.amazonaws.com/propertybase-clients/00D6g000007OY6LEAW/a0O6g000004WzrI/urzz98up4/Screenshot%20%28183%29.png";i:5;s:117:"https://s3.amazonaws.com/propertybase-clients/00D6g000007OY6LEAW/a0O6g000004WzrI/q2f246yjo/Screenshot%20%28184%29.png";i:6;s:117:"https://s3.amazonaws.com/propertybase-clients/00D6g000007OY6LEAW/a0O6g000004WzrI/ctgb5vmqd/Screenshot%20%28185%29.png";i:7;s:117:"https://s3.amazonaws.com/propertybase-clients/00D6g000007OY6LEAW/a0O6g000004WzrI/93wh13zeb/Screenshot%20%28187%29.png";i:8;s:117:"https://s3.amazonaws.com/propertybase-clients/00D6g000007OY6LEAW/a0O6g000004WzrI/ao5osp5yq/Screenshot%20%28188%29.png";i:9;s:117:"https://s3.amazonaws.com/propertybase-clients/00D6g000007OY6LEAW/a0O6g000004WzrI/iuq2tk2x6/Screenshot%20%28190%29.png";i:10;s:117:"https://s3.amazonaws.com/propertybase-clients/00D6g000007OY6LEAW/a0O6g000004WzrI/14y4eqdch/Screenshot%20%28191%29.png";i:11;s:117:"https://s3.amazonaws.com/propertybase-clients/00D6g000007OY6LEAW/a0O6g000004WzrI/u1u3meezl/Screenshot%20%28192%29.png";i:12;s:117:"https://s3.amazonaws.com/propertybase-clients/00D6g000007OY6LEAW/a0O6g000004WzrI/amo9vsnrq/Screenshot%20%28193%29.png";i:13;s:117:"https://s3.amazonaws.com/propertybase-clients/00D6g000007OY6LEAW/a0O6g000004WzrI/rcr3wwb5l/Screenshot%20%28194%29.png";i:14;s:117:"https://s3.amazonaws.com/propertybase-clients/00D6g000007OY6LEAW/a0O6g000004WzrI/pd6o9z19c/Screenshot%20%28195%29.png";i:15;s:117:"https://s3.amazonaws.com/propertybase-clients/00D6g000007OY6LEAW/a0O6g000004WzrI/dwprq56os/Screenshot%20%28196%29.png";i:16;s:117:"https://s3.amazonaws.com/propertybase-clients/00D6g000007OY6LEAW/a0O6g000004WzrI/kresysa6m/Screenshot%20%28197%29.png";} |
| _thumbnail_id | 274133 |
| ffd_featured_image | https://s3.amazonaws.com/propertybase-clients/00D6g000007OY6LEAW/a0O6g000004WzrI/xf0epo7d8/Screenshot%20%28180%29.png |
| agents | a:1:{i:0;s:6:"194858";} |
| _wp_old_date | 2022-10-31 |
| ffd_record_is_deleted | |
| featured_images | 274133 |
| listing_images | a:17:{i:0;s:6:"274133";i:1;s:6:"274134";i:2;s:6:"274135";i:3;s:6:"274136";i:4;s:6:"274137";i:5;s:6:"274138";i:6;s:6:"274139";i:7;s:6:"274140";i:8;s:6:"274141";i:9;s:6:"274142";i:10;s:6:"274143";i:11;s:6:"274144";i:12;s:6:"274145";i:13;s:6:"274146";i:14;s:6:"274147";i:15;s:6:"274148";i:16;s:6:"274149";} |
| post_member_id | 194846 |
| post_agent_id | 194858 |
| _sbi_oembed_done_checking | 1 |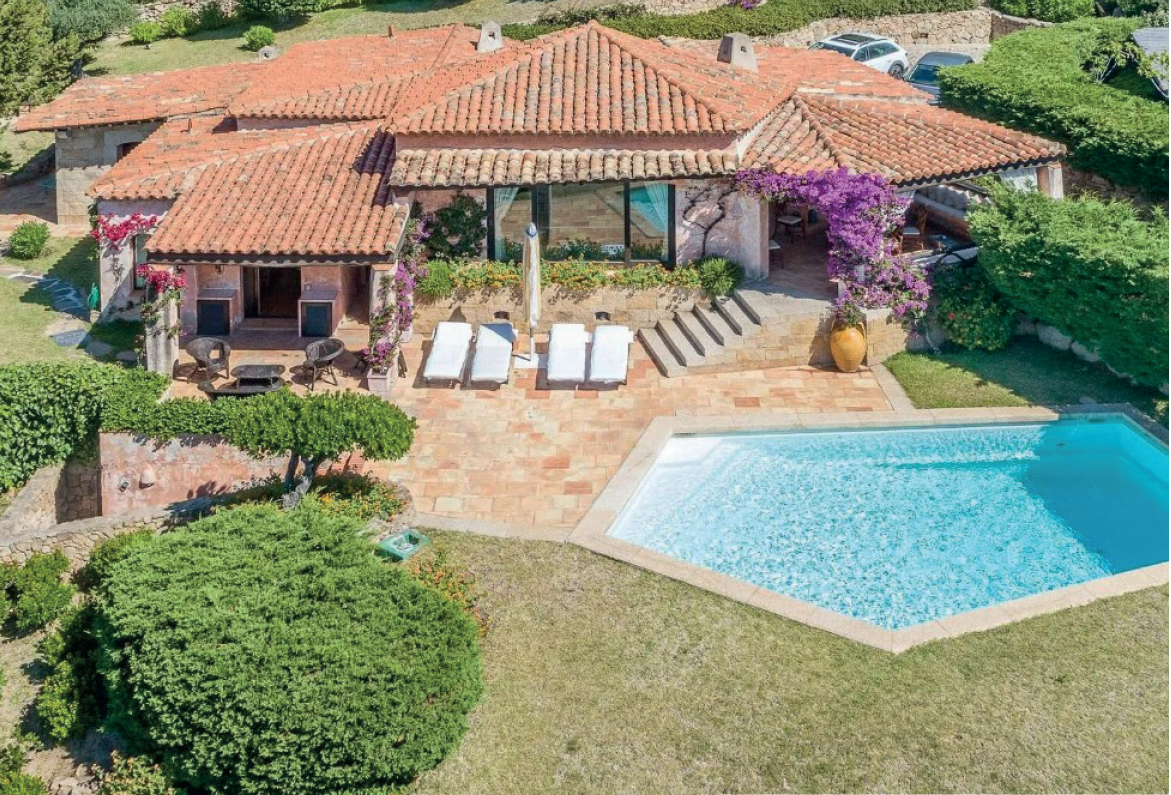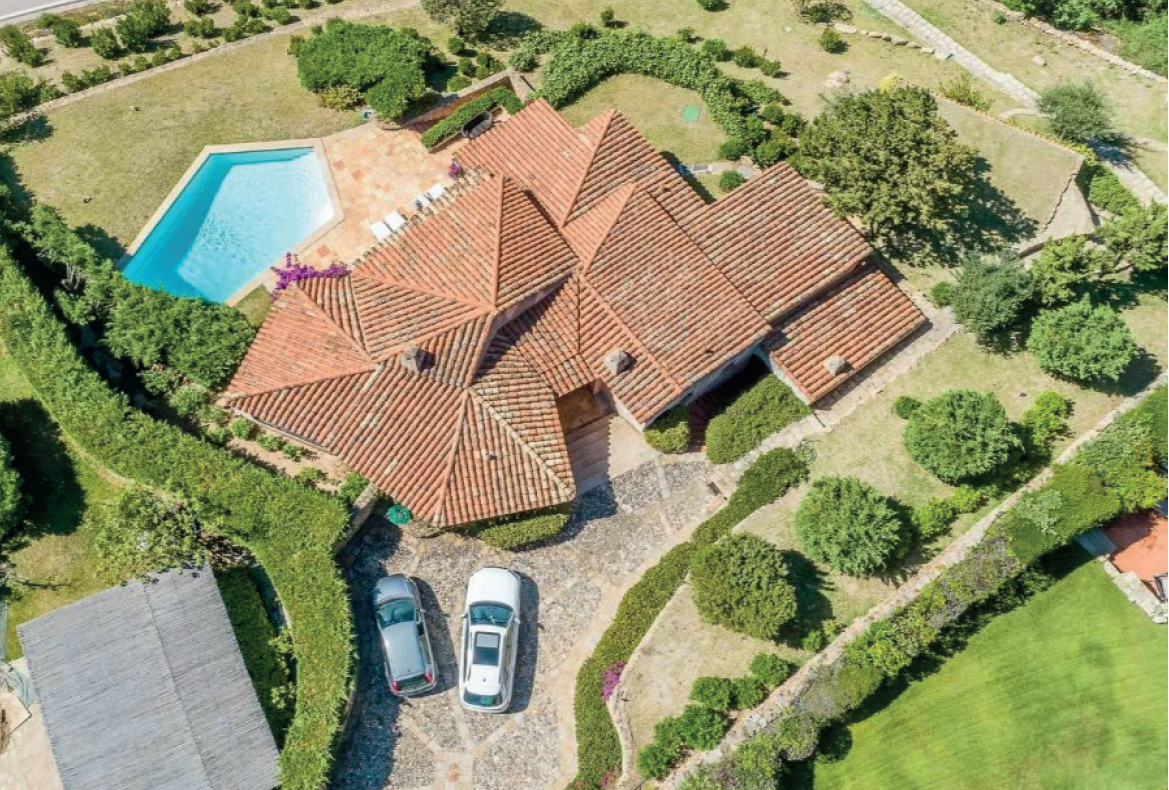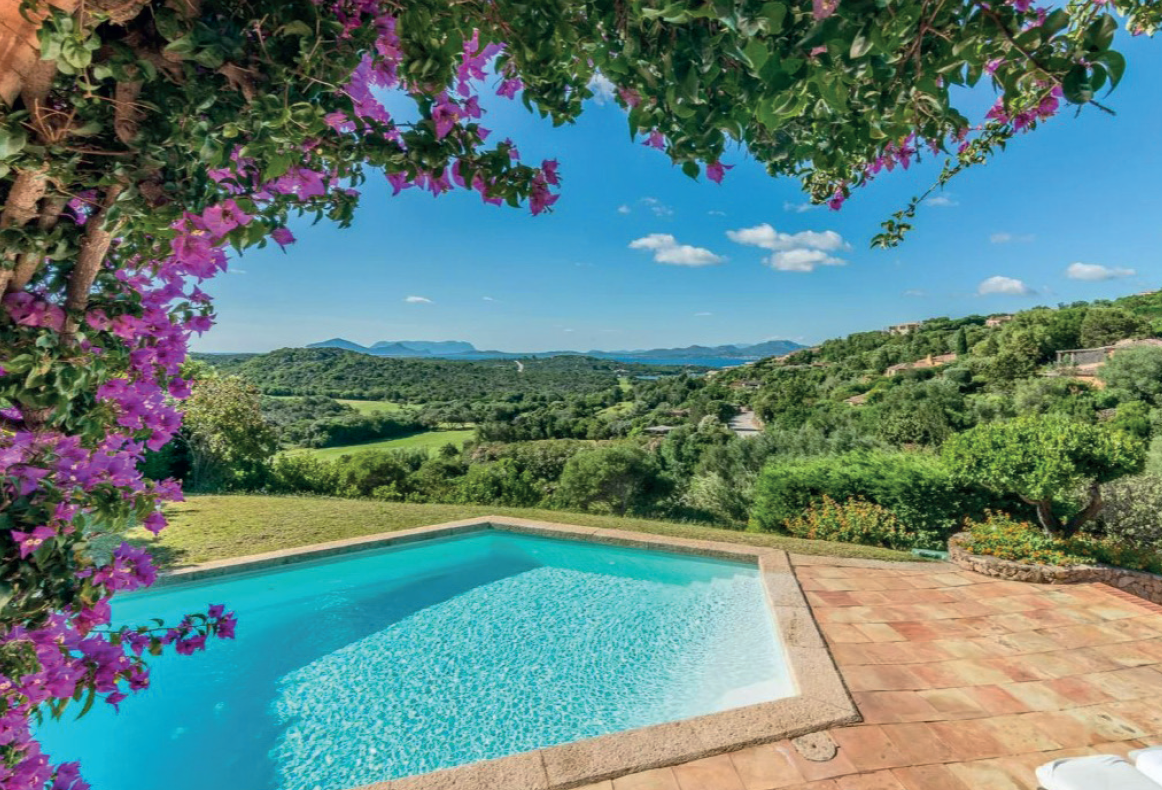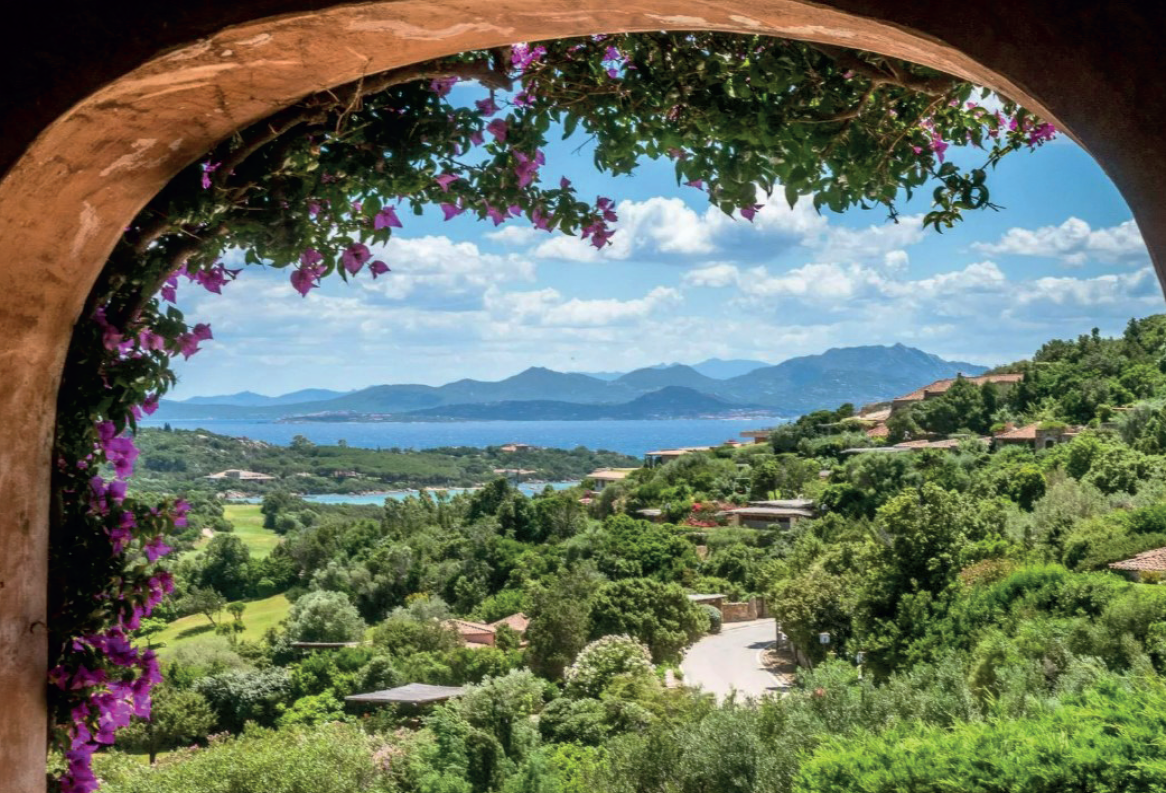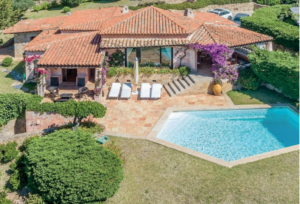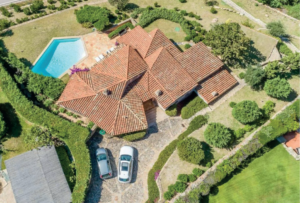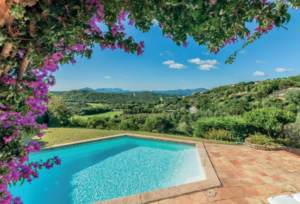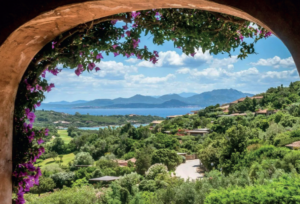 Villa Dafne, Costa Smeralda, Sardinia, Italy
Costa Smeralda, Sardinia, Italy
Status: Active
Panoramic independent villa with sea view in the Pevero Golf hill, directly adjacent to the well-known golf course and just a few minutes from the prestigious Hotel Cala di Volpe.
The independent villa, built on two levels, consists of: living and dining area, equipped kitchen, five bedrooms, three of which face towards the garden, and is equipped with four bathrooms. Externally the villa is enriched by a well-kept garden with lawn and plants typically of Mediterranean nature. The covered terrace, located on the mezzanine level, is equipped as a dining area and is connected by a staircase to the sunbathing deck near the pool.
Properties You Might Also Like
EUR 2,100,000
(US $2,253,720)
Costa Smeralda, Sardinia, Italy
Villa Smeralda, Costa Smeralda, Sardinia, Italy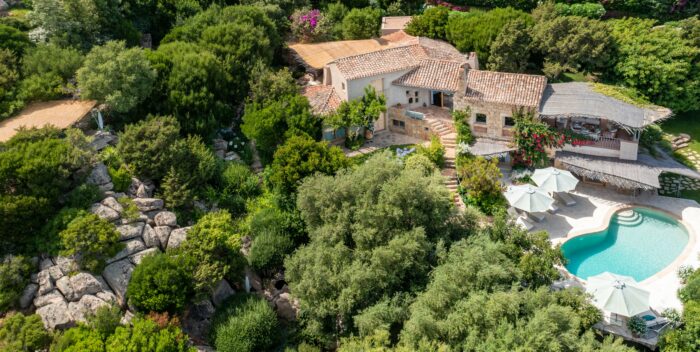 Porto Cervo, Sardinia, Italy
Villa Helen, Costa Smeralda, Sardinia, Italy
This unique 5 Bedroom home with 4 Bathrooms is a prime example of the luxury real estate available in Costa Smeralda, Sardinia. You can visit our Sardinia search pages for more luxury real estate choices in Costa Smeralda.