About Us
Who we are
Forbes Global Properties™ is the exclusive worldwide real estate partner of Forbes, one of the world's most trusted media brands. Established in 2020, we're an exclusive consortium of top-tier real estate firms representing many of the world's finest homes for sale. Membership in our network is reserved for the most distinguished brokerages in select cities and second-home destinations.
Founded by Jeff Hyland, co-founder and former president of Hilton & Hyland, and Bonnie Stone Sellers, an accomplished industry veteran, Forbes Global Properties is owned and run by brokerages, with a Forbes ownership stake creating an interest in our success.
What we do
Leveraging Forbes' worldwide reach and digital audience of more than 140 million people, we introduce discerning buyers, sellers, and real estate aficionados to a curated collection of coveted properties and the experts that represent them.
Reserved for luxury properties in excess of US $2 million, our marketing platform helps agents to engage, inform, and inspire an increasingly global audience of luxury buyers and sellers. Homes are presented within the context of timely market data and top-tier editorial to ensure purchasers are equipped to make informed decisions.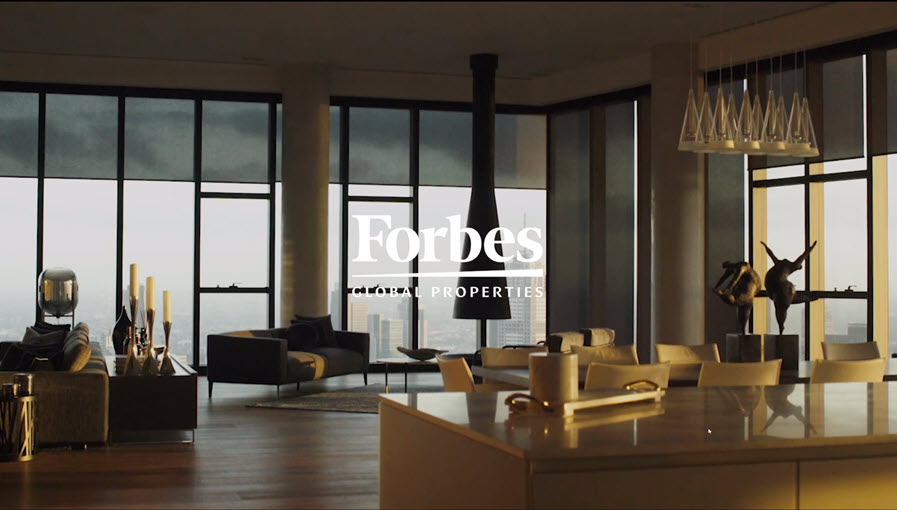 Our Founders
Jeff Hyland
Founder and President — In Memoriam
Jeff Hyland was a renowned real estate expert and Co-Founder and President of Hilton & Hyland, the highest producing single office luxury boutique brokerage in the world. He was named "The Gatekeeper of Beverly Hills" by Town & Country and is the author of "The Legendary Estates of Beverly Hills," a book that celebrates the history and architectural significance of Southern California's famed properties.
A former member of the Board of Councilors of USC School of Architecture, Hyland served as President of the Beverly Hills Board of Realtors, President of the Los Angeles County Board of Real Estate, and as State Director for the California Association of Realtors. He personally handled several billion dollars in real estate sales and holds the record for two of most expensive listings sold in the United States.
Bonnie Stone Sellers
Founder and Chair
Bonnie Stone Sellers is a leading authority on the global real estate market and the luxury consumer. Sellers represents one of the founding core of Forbes Global Properties, and plays a key role in melding the immense reach of Forbes with the expertise of the world's leading brokerages. Sellers most recently served as CEO of Christie's International Real Estate and was previously a partner and head of real estate at McKinsey & Company.
Sellers holds a JD from Columbia Law School, an MLA in landscape architecture from Harvard Graduate School of Design, and a BA in architecture and landscape architecture from the University of Pennsylvania. Sellers serves on the Boards of Hovnanian Enterprises and The University of Pennsylvania Stuart Weitzman School of Design, and is also a founder of First Chance, an organization that pays bail for indigent women.
Our Leadership
Michael Jalbert
Chief Executive Officer
Michael joins Forbes Global Properties with more than two decades of proven experience in the global residential real estate industry, specifically focusing on the development and expansion of far-reaching international affiliate networks. Before Forbes Global Properties, Michael served as the Executive Vice President of Global Business Development at HSF Affiliates LLC, where he worked with the Berkshire Hathaway HomeServices teams, and specifically focused on the development and expansion the international network. Prior to that, Michael was Vice Chairman and Partner at ERA Europe where he led the organization's successful growth efforts.
El Moriarty
Chief Operating Officer
With more than a decade of experience in the prestige real estate sector, El has extensive expertise in driving international luxury brands to increased awareness and global recognition. Prior to Forbes Global Properties, El served as a Vice President at Christie's International Real Estate, where she worked for more than six years in various senior marketing and client services roles. Previous to that role, El was Marketing Director at LA-based real estate firm Hackman Capital Partners.
Lisa Gluck
Chief Digital Officer
Drawing from deep experience in technology and operations leadership, Lisa leads Forbes Global Properties' digital strategy, product development, while simultaneously maximizing operational efficiencies. Most recently, she served as the Senior Vice President of Digital Services at Christie's International Real Estate where she was responsible for digital strategy and operations, technology governance, and guiding corporate interests in emerging technologies for over 100 affiliated brokerages worldwide. Prior that role, Lisa was a Senior Vice President of Information Services at The Nielsen Company where she oversaw technology programs for global data collection and analysis for multiple lines of business.
Neal Leitereg
Chief Content Officer
Elaine Brens
Marketing Director
Elaine is a creative and multifaceted marketing expert bringing extensive experience in international luxury real estate marketing. She began her career in real estate more than ten years ago at Christie's International Real Estate in Manhattan, where she developed and implemented large-scale marketing and branding initiatives. In that capacity, she provided direct property promotion through diverse print and digital platforms.  Elaine is a licensed real estate professional and holds a Bachelor of Science in Marketing from Ramapo College of New Jersey. She is fluent in Spanish.
Leo Montan
Creative Director
Leo is an experienced and highly skilled Graphic Designer with over 20 years in the industry, specializing in corporate brand identity and marketing materials. Fluent in Spanish, Leo has a diverse background that includes working as a Creative Director for Christie's International Real Estate, where he was responsible for the development and implementation of the brand, as well as the creation of proposals for highly confidential properties and the development of conference branding materials. Leo is known for his attention to detail and versatility in print and digital design.
Kim Mellick
Technical Program Manager
Proven leader with over 20 years of experience, Kim's background extends from start-up to Fortune 50 companies during periods of high-growth and extensive organizational change. Her track record of partnering with senior executives to achieve strategic and business objectives has earned her countless accolades. Most recently, she served as Program Director at Upstream RE managing relationships with hundreds of real estate brokerages and driving the product roadmap.
Alex Lange
Senior Advisor
Alex Lange has over two decades of experience in real estate and technology. Before Forbes Global Properties, he was the CEO of UpstreamRE—a national real estate data platform— which grew to include more than 250 brokerage firms. He was instrumental in deploying Market Leader's enterprise model, leading to its acquisition by Trulia, and led Roost.com from inception to public launch in six months, where he won the coveted Inman Most Innovative New Technology award. A former 82nd Airborne paratrooper, Eagle Scout, and Harvard Business School alumnus, Mr. Lange is an accomplished author, speaker, and thought leader.
Other Board Members
Olivier de Chabot-Tramecourt
Groupe Mercure
Quentin Epiney
Comptoir Immobilier / FGP Swiss + Alps
Ken Jacobs
Private Property Global
Nikki Koval
Forbes Media LLC
Andy Nelson (Vice Chair)
Willis Allen Real Estate
Jose Ribes Bas
Inmobiliaria Rimontgó
Mark Smith
Slifer Smith & Frampton Real Estate
Our Members
The member brokerages of Forbes Global Properties have offices in approximately 400 locations worldwide—across the U.S., Asia, Australia, Canada, the Caribbean, Mexico, the Middle East, New Zealand, and Europe—and are established leaders in luxury property sales. Member brokerages are highly vetted and acknowledged as experts within their respective prime property markets.