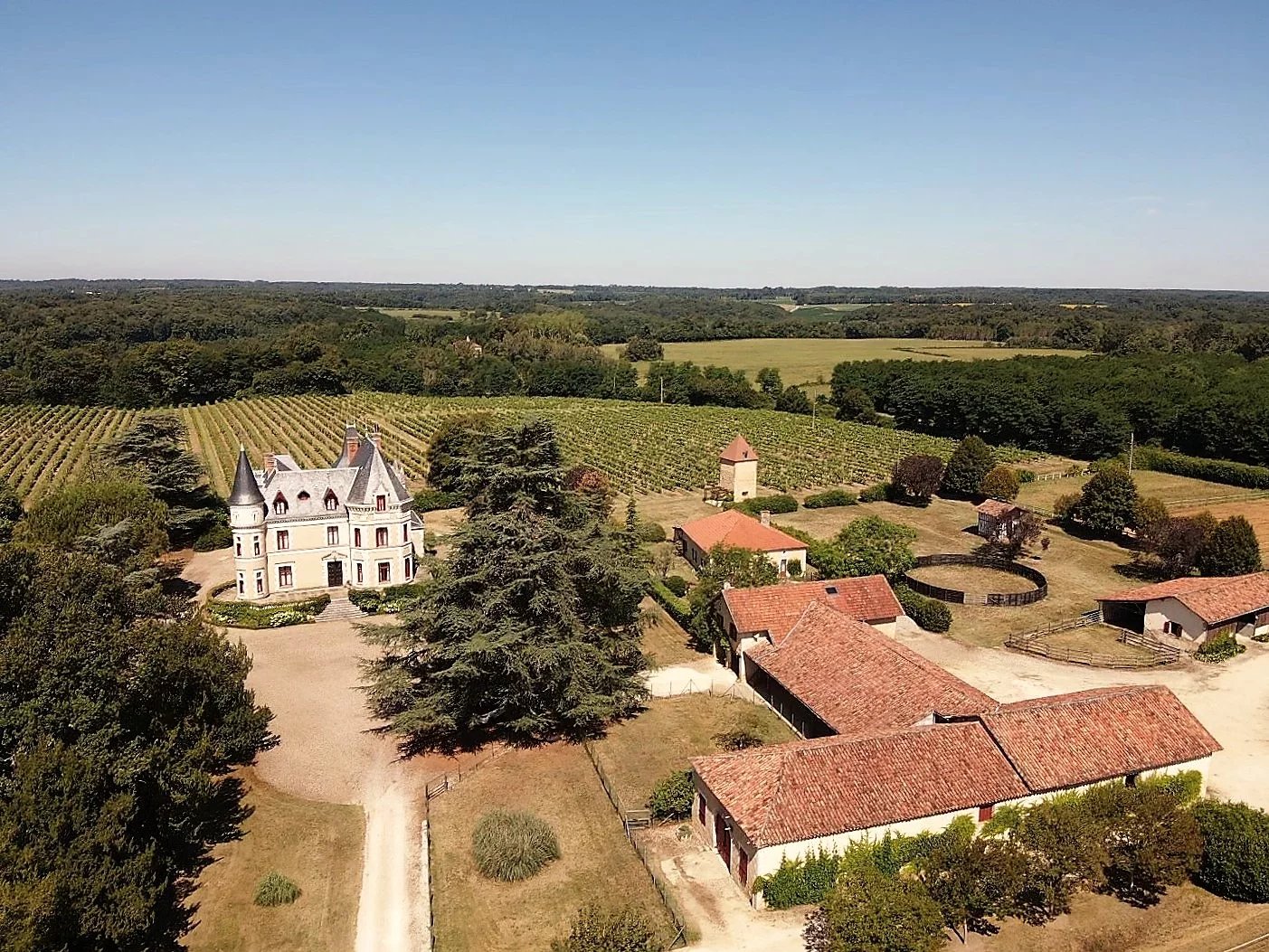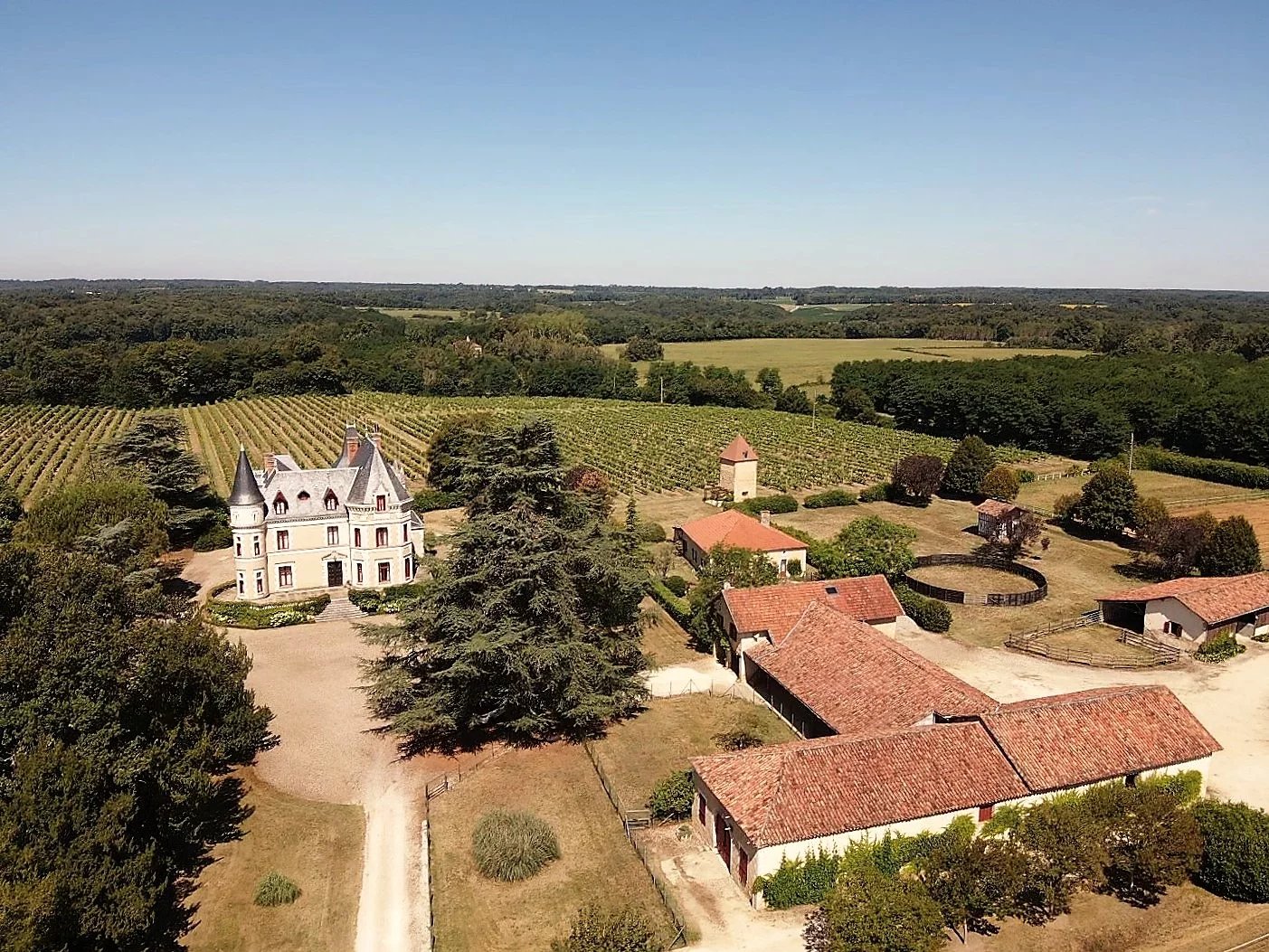 South of France, 19th century chateau with stables and vineyard
EUR 2,900,000
(US $3,148,182)
Montréal-du-Gers
Montréal-du-Gers, Midi-Pyrénées, 32250, France
Status: Active
Magnificent 74-hectare winegrowing and equestrian property with a luminous 19th-century Renaissance-style château. Approx. 600 sqm of living space on three levels of 200 sqm each. 13 main rooms including 9 bedrooms. Fine architectural features. Magnificent grounds, pleasant faienced swimming pool. Beautiful view over a valley. No nuisance.
The château is composed as follows:
First floor: a terrace opens onto a wide entrance hall with a grand staircase, vast living room, beautiful dining room, library, bedroom, bathroom, fitted kitchen, storeroom and laundry room.
1st floor: Large landing, 5 large bedrooms and 4 bathrooms. Terrace.
2nd floor: Living room with a kitchen, 3 bedrooms and bathroom.
230 sqm semi-buried cellar.
Many original features: parquet floors, fireplaces, tiles, etc…
Outbuildings of approx. 1400 sqm, including :
A 200 sqm stable with 4 large stalls and a hangar.
An 870 sqm building comprising former cowsheds, a wine storehouse with 11 concrete vats, a distillery room with a double-heated still, accommodation on 2 floors and an open garage.
An old farmhouse of 250 sqm on one level, with an unfinished attic.
A pretty 75 sqm converted dovecote on three floors.
74 ha of free land, including 40 ha of vineyards and 16 ha of meadows, 10 ha of land, 7 ha of parklands and woods.
The vineyard of 40ha 47a 95ca is composed of :
1.33 ha of Cabernet Sauvignon
1.44 ha of Merlot
4.21 ha of Chardonnay
11.97 ha of Colombard
6.6956 ha Gros Manseng
3.73 ha Sauvignon Blanc
4.013 ha Sauvignon Gris
Properties You Might Also Like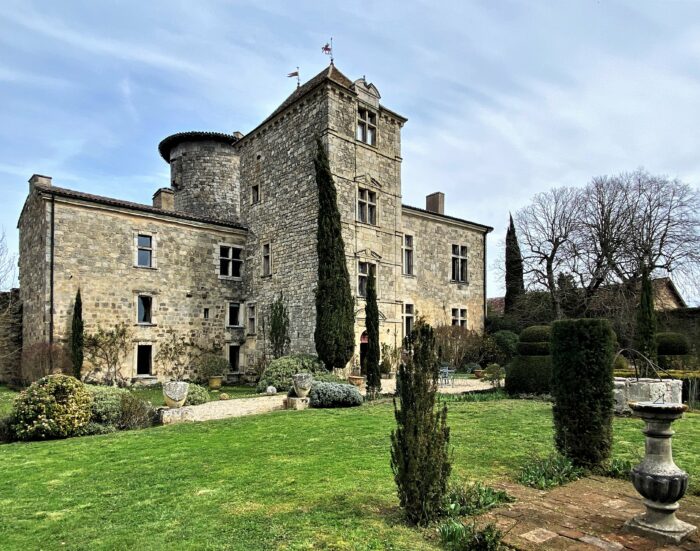 EUR 1,740,000
(US $1,888,909)
South West of France, 13-16th centuries Chateau
EUR 2,550,000
(US $2,768,229)
South of France, renovated 15-18th centuries chateau
This unique 9 Bedroom home with 6 Bathrooms is a prime example of the luxury real estate available in Montréal-du-Gers, Midi-Pyrénées. You can visit our Midi-Pyrénées search pages for more luxury real estate choices in Montréal-du-Gers.