ffd_listing_title
South West of France, 13-16th centuries Chateau
ffd_unique_id
ffd_mls_id
ffd_salesforce_id
a0E6g00000A49D7EAJ
ffd_address_pb
Château du Fréchou, 47600 Fréchou
address
Château du Fréchou, 47600 Fréchou
baths
4
beds
7
ffd_city_pb
Nérac
ffd_colistingagent_pb
ffd_colistingagentemail_pb
ffd_colistingagentmlsid
ffd_colistingagentname
ffd_colistingofficemlsid
ffd_colistingofficename_pb
ffd_country_pb
France
ffd_createddate
2023-04-04T13:08:02.000+0000
about

On the edge of a Gascon village, between Nérac and Condom, in the Lot-et-Garonne, historic listed castle with its two medieval round towers, its south-facing facade redesigned during the Renaissance period, mullioned windows and a Renaissance staircase.

Spread over 8,556 sq. ft., it comprises 14 main rooms including 7 bedrooms, 2 bathrooms and 2 shower rooms.

A tower and an entrance pavilion, outbuildings, an Italian-style garden, an orangery, a dovecote, an orchard and a walnut tree plantation complete this property which enjoys a panoramic view over the Osse valley.

ffd_displayaddress
floor
ffd_halfbathrooms_pb
ffd_hide_address_on_site
ffd_key_words
Nérac
ffd_lastmodifieddate
2023-04-04T20:11:17.000+0000
lat
44.06696
ffd_listofficemlsid
ffd_listofficename
ffd_listingagent_pb
0036g00000rLnB7AAK
ffd_listing_agent_email
ffd_listing_agent_firstname
ffd_listing_agent_lastname
ffd_listingagentmlsid
900843bx
ffd_listingagentname
ffd_listing_agent_website
www.groupe-mercure.com
price
1867367.9999999998
ffd_listingtype
Sale
location
Nérac, Lot-et-Garonne, France
lng
0.33382
sq_feet
ffd_non_member_paid
ffd_other_currency_amount
1740000
ffd_other_currency_type
EUR
ffd_ownerid
0056g000007KJOYAA4
ffd_pool_pb
ffd_price_upon_request
building_type
House
ffd_id
a0E6g00000A49D7EAJ
ffd_totalarea_pb
832
ffd_solddate
ffd_soldprice
ffd_state_pb
Lot-et-Garonne
ffd_status
Active
ffd_threequarterbathrooms
ffd_unit_of_measure
Meters
ffd_brokerage_id
0016g000013kY9lAAE
year_built
ffd_postalcode_pb
pba__WebsiteId__c
340852
pba__Listing_Website__c
https://www.forbesglobalproperties.com/listings/south-west-of-france-13-16th-centuries-chateau
Site_Post_Id__c
340852
ffd_media
a:10:{i:0;s:113:"https://s3.amazonaws.com/propertybase-clients/00D6g000007OY6LEAW/a0O6g00000CdmdI/uuohi2kdz/Picture-82344936-1.jpg";i:1;s:113:"https://s3.amazonaws.com/propertybase-clients/00D6g000007OY6LEAW/a0O6g00000CdmdI/eryief0ec/Picture-82344936-2.jpg";i:2;s:113:"https://s3.amazonaws.com/propertybase-clients/00D6g000007OY6LEAW/a0O6g00000CdmdI/12h6dvanj/Picture-82344936-3.jpg";i:3;s:113:"https://s3.amazonaws.com/propertybase-clients/00D6g000007OY6LEAW/a0O6g00000CdmdI/91f9pezbk/Picture-82344936-4.jpg";i:4;s:113:"https://s3.amazonaws.com/propertybase-clients/00D6g000007OY6LEAW/a0O6g00000CdmdI/727enh5ca/Picture-82344936-5.jpg";i:5;s:113:"https://s3.amazonaws.com/propertybase-clients/00D6g000007OY6LEAW/a0O6g00000CdmdI/9ghmmfxkv/Picture-82344936-6.jpg";i:6;s:113:"https://s3.amazonaws.com/propertybase-clients/00D6g000007OY6LEAW/a0O6g00000CdmdI/ji1jbwcu1/Picture-82344936-7.jpg";i:7;s:113:"https://s3.amazonaws.com/propertybase-clients/00D6g000007OY6LEAW/a0O6g00000CdmdI/m0kkrw2hl/Picture-82344936-8.jpg";i:8;s:113:"https://s3.amazonaws.com/propertybase-clients/00D6g000007OY6LEAW/a0O6g00000CdmdI/0j2kgm3rs/Picture-82344936-9.jpg";i:9;s:114:"https://s3.amazonaws.com/propertybase-clients/00D6g000007OY6LEAW/a0O6g00000CdmdI/fdysiyipv/Picture-82344936-10.jpg";}
_thumbnail_id
340853
ffd_featured_image
https://s3.amazonaws.com/propertybase-clients/00D6g000007OY6LEAW/a0O6g00000CdmdI/uuohi2kdz/Picture-82344936-1.jpg
agents
a:1:{i:0;s:5:"53010";}
ffd_record_is_deleted
featured_images
340853
listing_images
a:10:{i:0;s:6:"340853";i:1;s:6:"340854";i:2;s:6:"340855";i:3;s:6:"340856";i:4;s:6:"340857";i:5;s:6:"340858";i:6;s:6:"340859";i:7;s:6:"340860";i:8;s:6:"340861";i:9;s:6:"340862";}
post_member_id
7560
post_agent_id
53010
_sbi_oembed_done_checking
1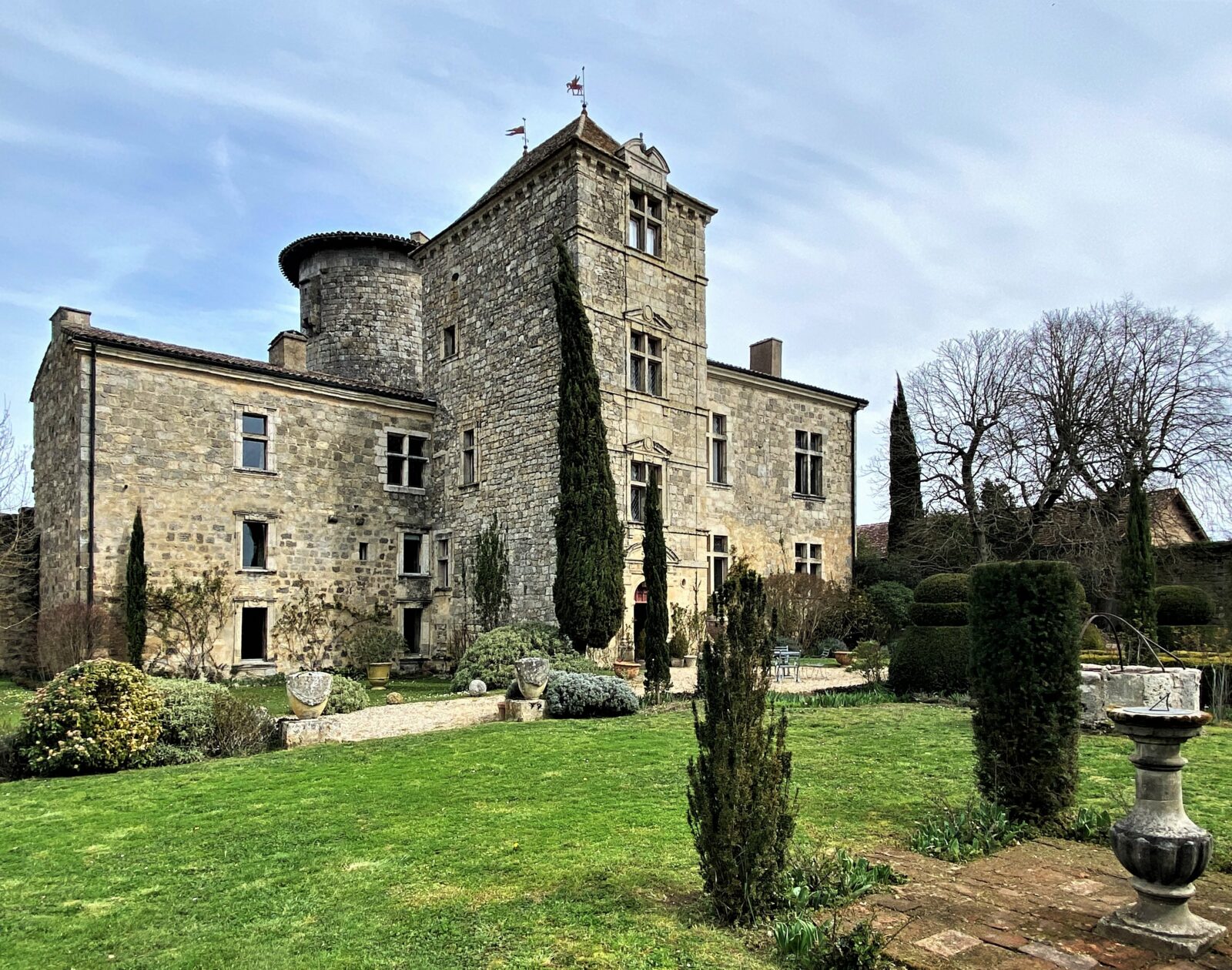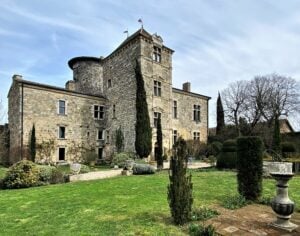 South West of France, 13-16th centuries Chateau
EUR 1,740,000
(US $1,867,368)
Château du Fréchou, 47600 Fréchou
Nérac, Lot-et-Garonne, France
Status: Active
On the edge of a Gascon village, between Nérac and Condom, in the Lot-et-Garonne, historic listed castle with its two medieval round towers, its south-facing facade redesigned during the Renaissance period, mullioned windows and a Renaissance staircase.
Spread over 8,556 sq. ft., it comprises 14 main rooms including 7 bedrooms, 2 bathrooms and 2 shower rooms.
A tower and an entrance pavilion, outbuildings, an Italian-style garden, an orangery, a dovecote, an orchard and a walnut tree plantation complete this property which enjoys a panoramic view over the Osse valley.
Properties You Might Also Like
EUR 2,450,000
(US $2,629,340)
Agen, Lot-et-Garonne, France
West of France, 17th century chateau with business activity
EUR 2,250,000
(US $2,414,700)
Montauban, Midi-Pyrénées, France
South-West of France – 16th century Chateau with outbuildings and pool
This unique 7 Bedroom home with 4 Bathrooms is a prime example of the luxury real estate available in Nérac, Lot-et-Garonne. You can visit our Lot-et-Garonne search pages for more luxury real estate choices in Nérac.