Exploring premier homes in the most incredible destinations around the globe.
Saint-Paul-de-Vence, set atop inland hills along the coast of Southern France, is one of the oldest towns on the French Riveria. As such, structures dating back to the 17th century adorn the small town, giving Saint-Paul-de-Vence its historic charm that has drawn in the likes of Pablo Picasso, Jean-Paul Satre and James Baldwin. Perhaps as a result of or a reason for the town's appeal, many properties in the area feature bold, traditional architecture. One such property, a 10-bedroom hillside villa, drew its inspiration from across the sea.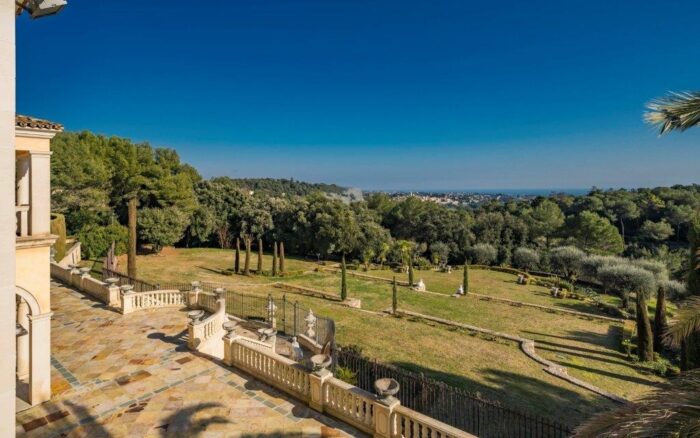 Featuring stunning Florentine-style architecture, the St. Paul estate is at once in line with the timeless feel of many homes in the region while distinguishing itself with its Italian design. A circular motor court fronts the palatial property. In the back, a tiled terrace serves as a comfortable vista from which to take in the far-reaching sights of the town below.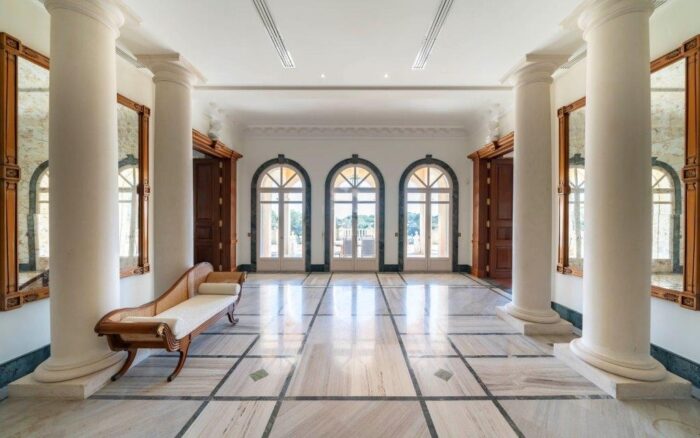 A grand entrance hall leads into the main home's interior, complete with a double reception room, a formal dining room and a gallery. A scullery attached to the kitchen makes for an entertainer's dream.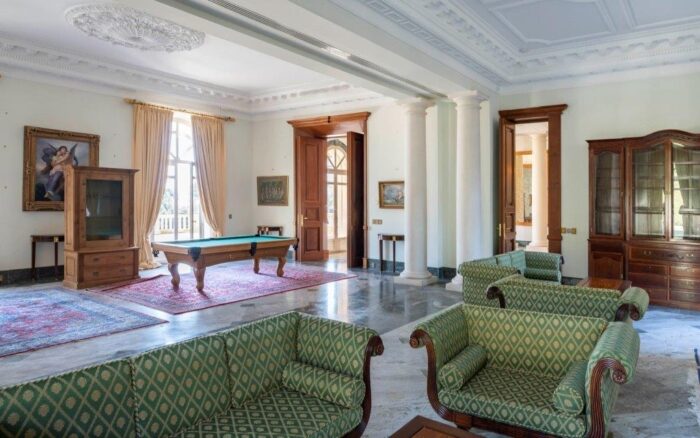 Lofty ceilings, elaborate millwork and marble finishes give the home an air of elegance, furthered by an array of columns, French doors and arched windows. Other highlights include a covered balcony, a mosaic indoor swimming pool and an elevator connecting all floors.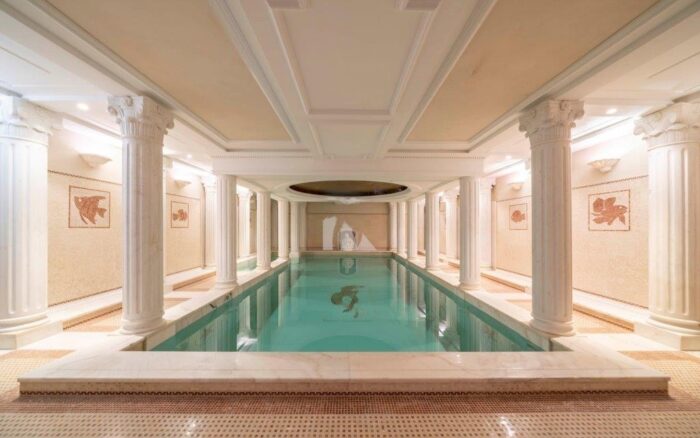 In addition to the main residence, the property also encompasses an impressive five-bedroom, five-bedroom guest house. Sitting on three hectares, the manicured grounds also include gardens, tiered lawns and an outdoor swimming pool.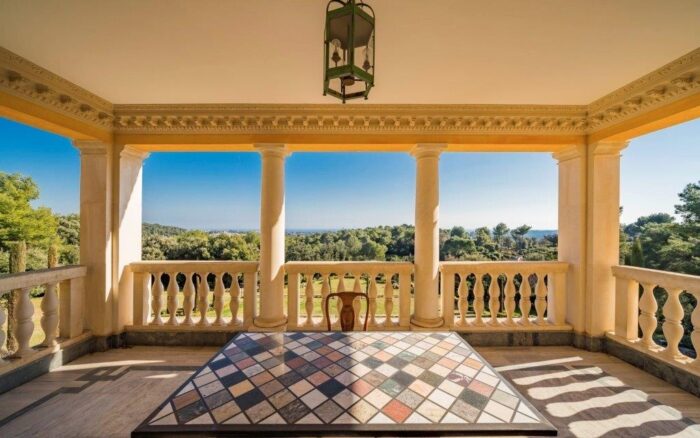 About the area: Saint-Paul-de-Vence is a picturesque medieval village nestled in the hills of the French Riviera, renowned for its timeless charm and artistic legacy. Enclosed within ancient stone walls, the village's narrow cobblestone streets wind through a maze of enchanting alleyways, revealing centuries-old buildings adorned with vibrant flowers. Famous for attracting artists like Marc Chagall and Henri Matisse in the early 20th century, Saint-Paul-de-Vence has maintained its cultural allure, hosting numerous art galleries and studios.