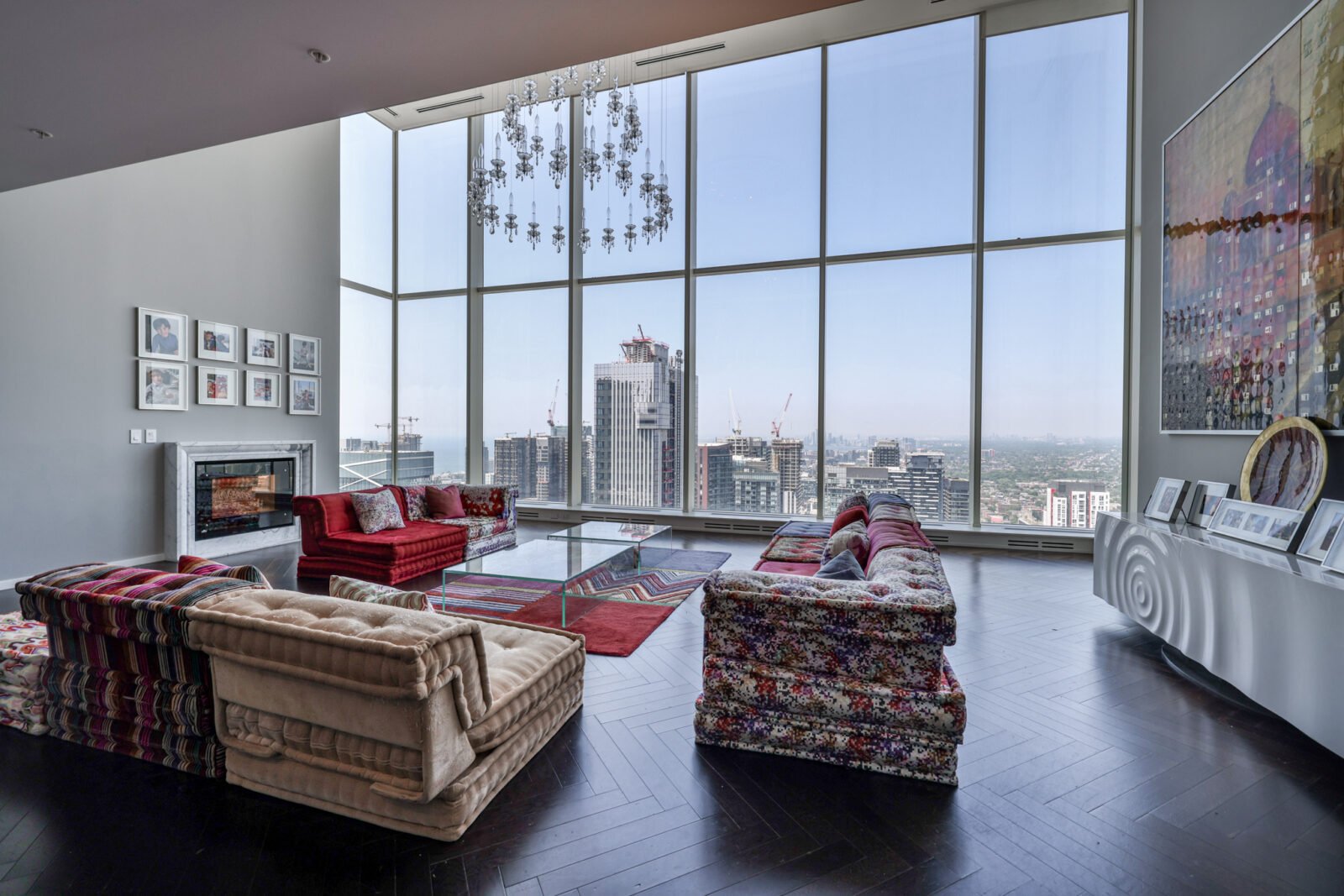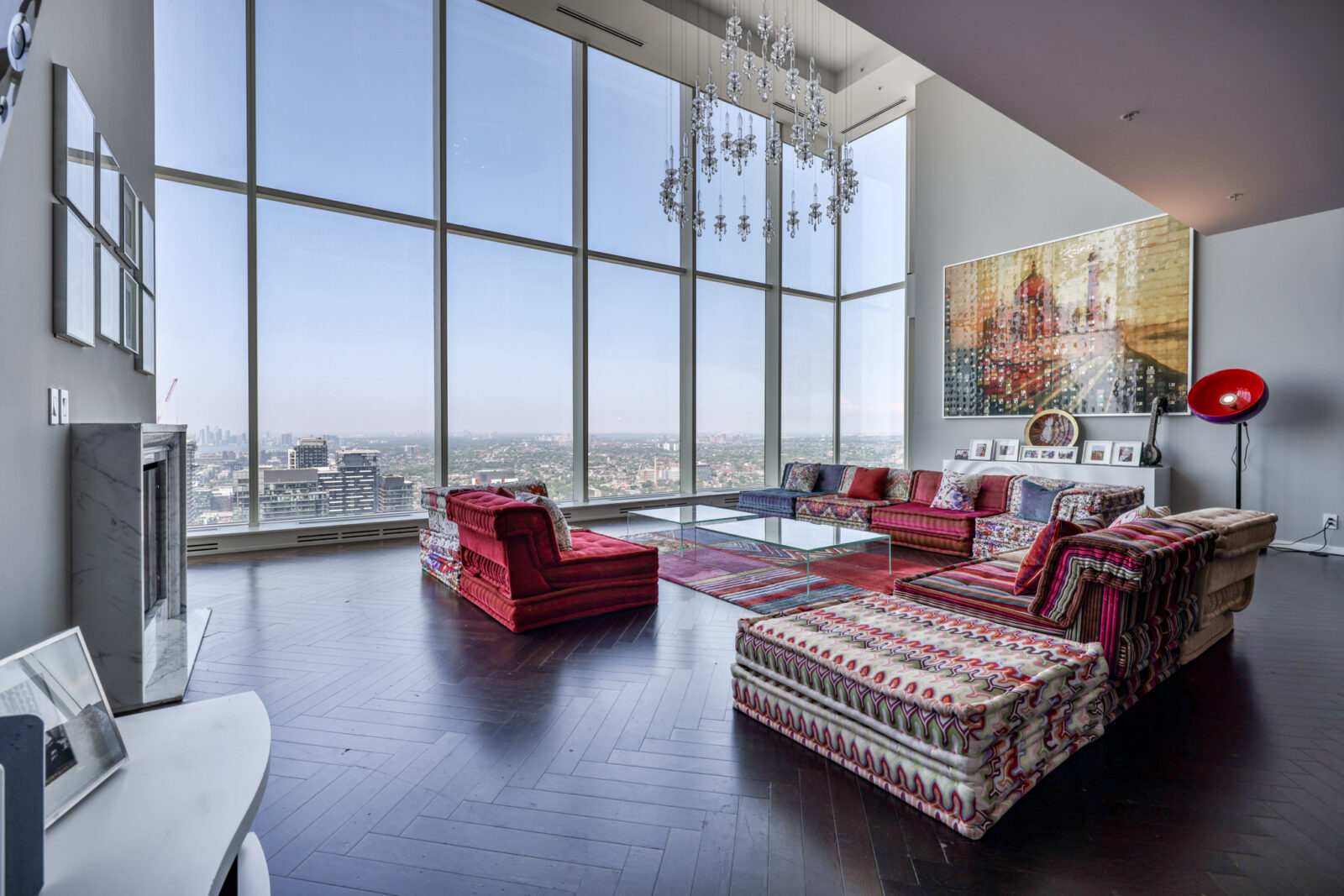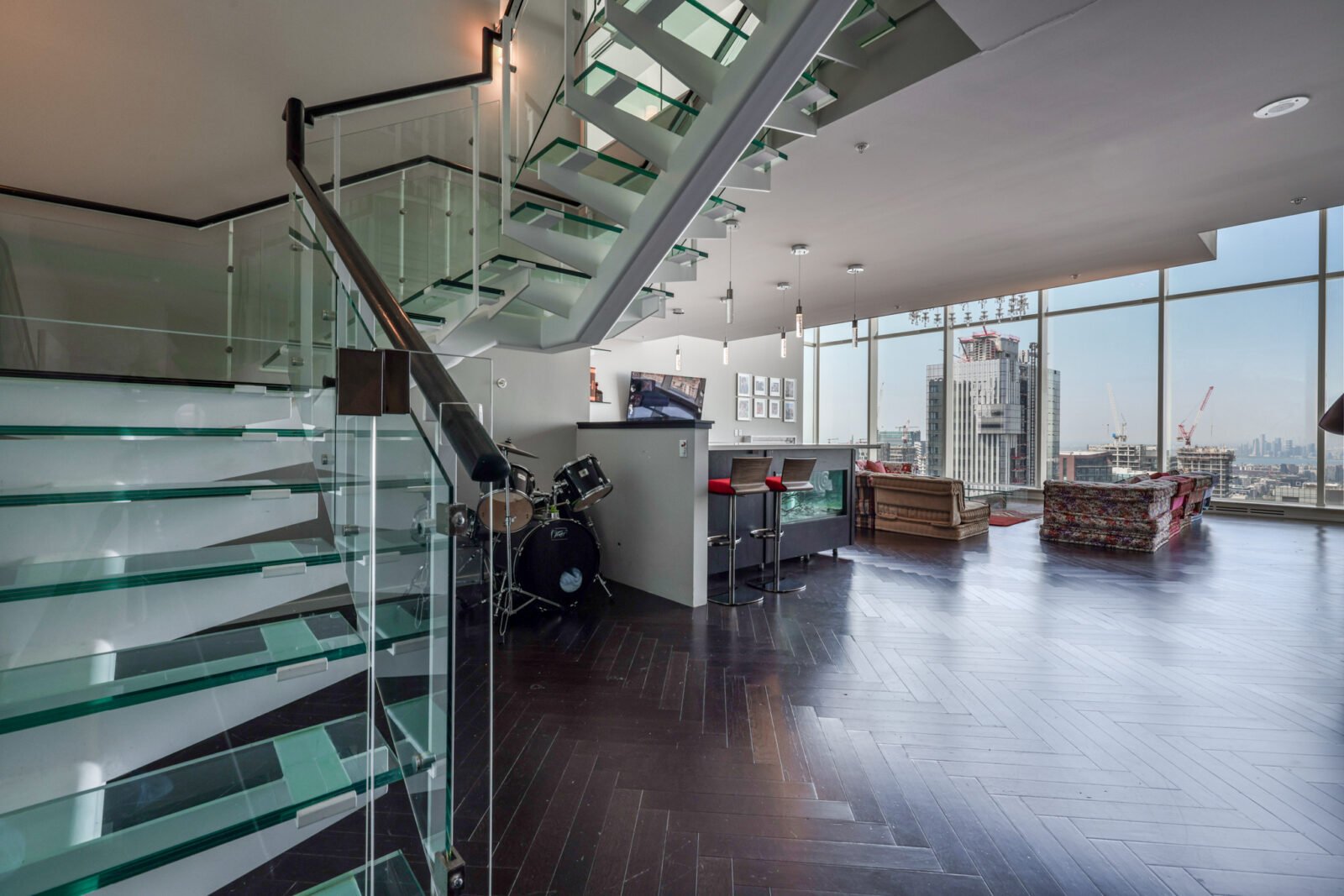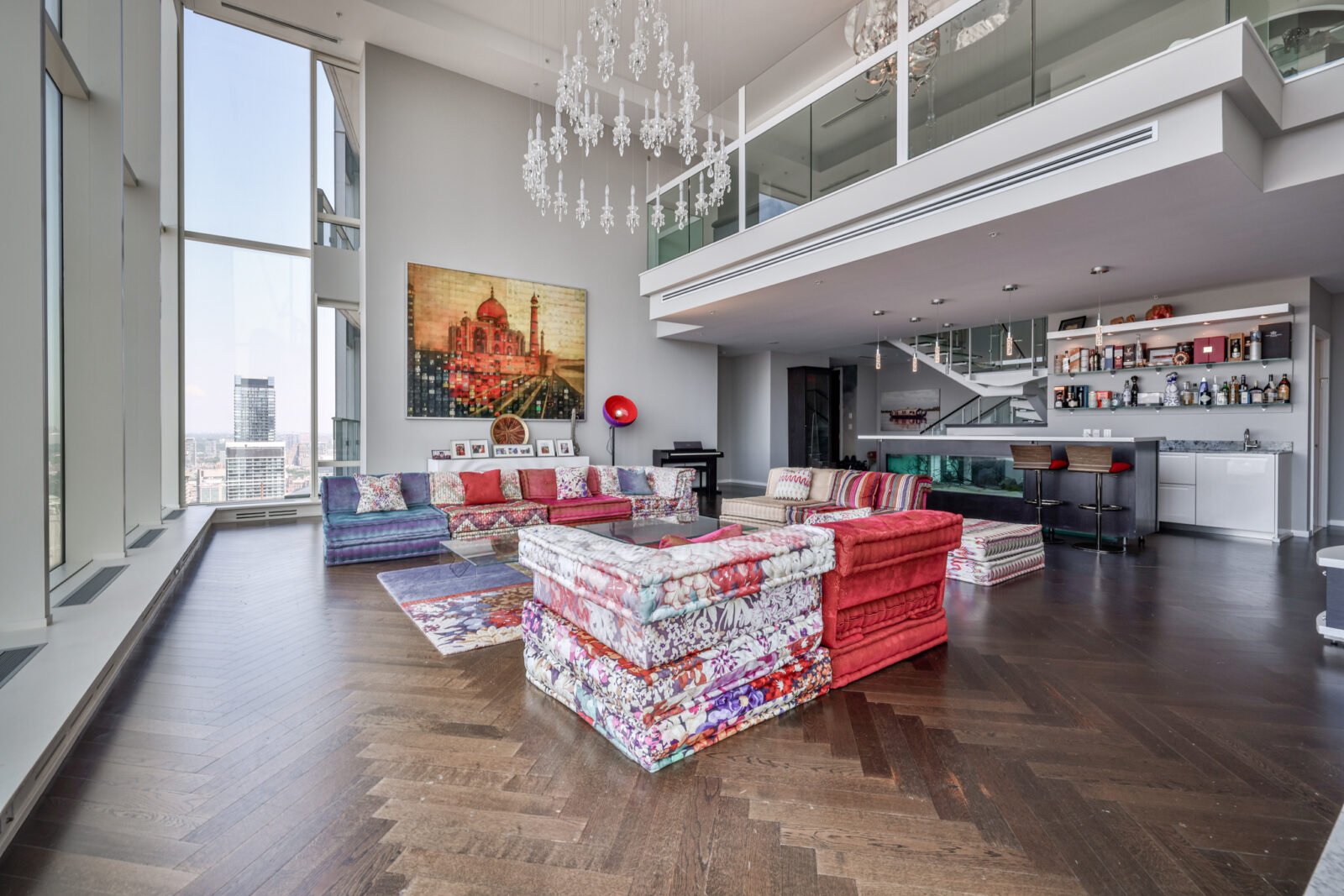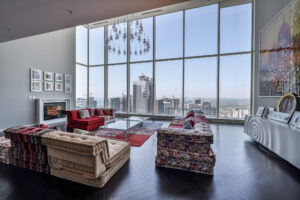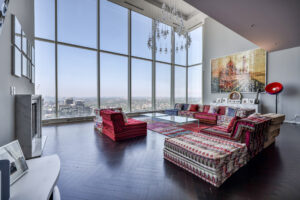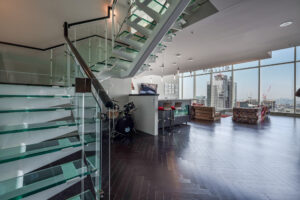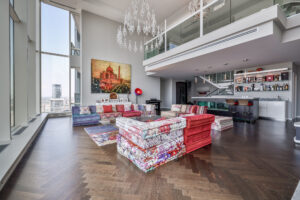 Exclusive Residence at the Shangri-La
CAD 10,000,000
(US $7,273,170)
180 University Avenue Suite 5402
Toronto, Ontario, Canada
Status: Active
Introducing this exclusive luxury condo, part of the esteemed Private Estate collection, within the renowned Shangri-La Residences. This exceptional suite offers a sprawling 4,431 square feet of living space, providing a truly indulgent living experience in the heart of the city.
As you step into this Private Estate condo, your eyes are immediately drawn to the awe-inspiring grandeur of the 2-storey open-to-above living room featuring soaring windows with breathtaking, unobstructed west views of the city skyline, providing a captivating backdrop. Enhancing the room's allure, the built-in bar serves as an additional focal point, adorned with a magnificent aquarium base filled with vibrant tropical fish, infusing the space with an exquisite blend of serenity and elegance.
The condo's interior is embellished by a stunning glass staircase, boasting floating transparent glass steps that serve as an architectural masterpiece adding an artistic touch and serving as a conversation piece for guests. Additional attributes encompass elegant hardwood flooring laid in a herringbone pattern, opulent marble slab craftsmanship adorning the luxurious ensuite bathrooms, an array of fireplaces each with an impressive marble surround, bespoke light fixtures, recessed lighting, automated window blinds, grandiose ceilings soaring to majestic heights of 9, 10, and 21 feet, and four generously proportioned balconies.
The kitchen, designed by Boffi, exudes sophistication and functionality. Featuring contemporary cabinetry, granite countertops, a large island with a built-in gas stove and walk-in pantry, it provides a perfect blend of style and practicality. High-quality Miele and SubZero appliances ensure a seamless culinary experience and the spacious eat-in area with a fireplace complete the kitchen, making it a central hub for both daily living and entertaining.
Upstairs, the primary suite awaits, offering breathtaking views of the cityscape through expansive windows. This luxurious retreat features a 7-piece ensuite, an oversized dressing room with built-in storage, and a private balcony, allowing you to indulge in serenity and privacy. An observatory on the second floor provides an elevated vantage point overlooking the living room & city, offering a unique perspective on the elegant space and makes for a comfortable 2nd floor lounge. Two additional spacious bedrooms, each with their own walk-in closet and ensuite bathroom, ensure comfort and privacy for family or guests.
Indulge in the epitome of luxury and embrace a captivating living experience in this truly one-of-a-kind condo, where every detail has been thoughtfully curated to create an extraordinary haven of unparalleled elegance.
Parking
2 parking spaces are included with the suite and a private garage door, ensuring your vehicles are secure and easily accessible. Furthermore, Valet parking is available for all Private Estate residents, ensuring convenience and ease of access.
Amenities
Residents of this exclusive condo have access to a wide range of world-class amenities. The 20,000 square feet of amenity space includes an indoor pool, a health club, Toronto's top rated Hammam spa, two restaurants, a lounge, a business center, a private theatre room, meeting room, banquet rooms and one of Canada's largest public art commissions.
The Shangri-La hotel services are also available for residents to enjoy, including room service & housekeeping services.
Location
The surrounding downtown area is enriched by a diverse selection of fine dining establishments, bars, and cafes, creating a culinary scene that is both enticing and exhilarating. Furthermore, there is an array of shopping and entertainment options, ensuring a vibrant and dynamic lifestyle. This exceptional location is just steps to the Entertainment District and Financial District and caters to professionals seeking a short commute to work in the bustling Financial District, while also captivating entertainment enthusiasts with its abundance of theatres, galleries, and concert venues in the vibrant Entertainment District. Moreover, residing in this prime location provides convenient proximity to the esteemed Four Seasons Centre for the Performing Arts, renowned for its world-class cultural performances. With the city's amenities conveniently accessible, the Shangri-La Private Estate condo perfectly balances the energetic urban atmosphere with a haven of luxurious tranquility.