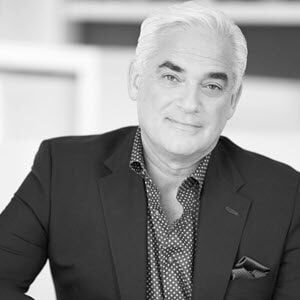 Barry Cohen Homes
[email protected]
416-223-1818
Barry is a family man and has four children. Two of his four sons Justin and Tyler have followed in the footsteps of their father and joined Barry's boutique team. This is no surprise as Barry followed his father's footsteps several decades ago.
What's the key to this level of success? His keen eye for design and passion for architecture keeps him curious and of value to his clients. "I started in this business when I was 18 and haven't looked back," Barry says. "I am a people person".
A legend in Canadian Real Estate, Barry Cohen holds a position at the very top of the industry. Barry is renowned among colleagues, clients and media alike for his expertise, integrity and intellectual horsepower.
With over thirty years of real estate experience, Barry faithfully serves his clientele in the luxury markets of the Greater Toronto Area. Having facilitated more than $6 billion in real estate transactions, no one has sold more luxury homes in Toronto in the last decade. Barry is both nationally and internationally recognized for his sales achievements and has a reputation as one of the most trusted and admired agents in the Toronto real estate market. When you choose to work with Barry, you can count on nothing less than an executive staff of seasoned professionals with an intimate knowledge of Toronto Luxury, all devoted to serving your needs around the clock.
All Properties