| | |
| --- | --- |
| ffd_listing_title | 3 bedroom House in Paradise Passage |
| ffd_unique_id | |
| ffd_mls_id | |
| ffd_salesforce_id | a0E6g00000A3x5sEAB |
| ffd_address_pb | Paradise Passage, Islington, N7 |
| address | Paradise Passage, Islington, N7 |
| baths | 3 |
| beds | 3 |
| ffd_city_pb | Greater London |
| ffd_colistingagent_pb | |
| ffd_colistingagentemail_pb | |
| ffd_colistingagentmlsid | |
| ffd_colistingagentname | |
| ffd_colistingofficemlsid | |
| ffd_colistingofficename_pb | |
| ffd_country_pb | United Kingdom |
| ffd_createddate | 2023-02-15T17:19:00.000+0000 |
| about | A substantial, light filled modern Freehold spanning circa 2,243 sqft of internal space, peacefully situated moments from Paradise Park & Freightliners Farm. Accommodation is beautifully presented and well proportioned comprising; a vast kitchen/dining space upon entering on the ground floor, with a double bedroom situated behind with an en-suite shower room. There are two further double bedrooms on the lower level, both of which benefit from ample storage and en-suites, with a patio accessed off of each room. The dual reception space occupies the first floor, providing access to a study on the mezzanine situated above, in turn leading to a terrace. This truly special property is located close to the junction of Crossley Street, affording superb access to the transport at Highbury & Islington station (National Rail & Victoria Line) Caledonian Road and Holloway Road stations (Piccadilly Line) providing superb links around London, with trains through the West End out to Heathrow and the buzz of Upper Street only a short walk away. Alternatively, the gastro-pubs of the Duchess Of Kent, the Albion and the Drapers Arms can be found locally, within the Barnsbury conservation area, along with a multitude of superb local restaurants and shops, with the supermarkets of Waitrose and Sainsbury's located at the Southern end of Liverpool Road, close to Angel and the more localised Waitrose (with parking) on Holloway Road, as well as local farmers markets. The apartment is only moments from the renowned school, St Mary Magdalene. |
| ffd_displayaddress | |
| floor | |
| ffd_halfbathrooms_pb | 0 |
| ffd_hide_address_on_site | |
| ffd_key_words | Greater London;United Kingdom;City;Greater London, England;Islington England;City Greater London;City Islington;Islington;Lower Holloway Greater London;UK |
| ffd_lastmodifieddate | 2023-02-17T04:40:31.000+0000 |
| lat | 51.548176 |
| ffd_listofficemlsid | |
| ffd_listofficename | |
| ffd_listingagent_pb | 0036g00002ALrO6AAL |
| ffd_listing_agent_email | |
| ffd_listing_agent_firstname | |
| ffd_listing_agent_lastname | |
| ffd_listingagentmlsid | |
| ffd_listingagentname | |
| ffd_listing_agent_website | https://www.chestertons.co.uk/en-gb/property-to-buy/gb/street/paradise+passage+n7/hea226587 |
| price | 2015971 |
| ffd_listingtype | Sale |
| location | Greater London, England, United Kingdom |
| lng | -0.110661 |
| sq_feet | 0 |
| ffd_non_member_paid | |
| ffd_other_currency_amount | 1675000 |
| ffd_other_currency_type | GBP |
| ffd_ownerid | 0056g000006m3cqAAA |
| ffd_pool_pb | |
| ffd_price_upon_request | |
| building_type | Townhouse |
| ffd_id | a0E6g00000A3x5sEAB |
| ffd_totalarea_pb | 0 |
| ffd_solddate | |
| ffd_soldprice | |
| ffd_state_pb | England |
| ffd_status | Active |
| ffd_threequarterbathrooms | 0 |
| ffd_unit_of_measure | Square Feet |
| ffd_brokerage_id | 0016g00002KskJEAAZ |
| year_built | 0 |
| ffd_postalcode_pb | N7 8QN |
| pba__WebsiteId__c | 320208 |
| pba__Listing_Website__c | https://www.forbesglobalproperties.com/listings/3-bedroom-house-in-paradise-passage |
| Site_Post_Id__c | 320208 |
| ffd_media | a:19:{i:0;s:88:"https://images.chestertons.co.uk/assets/r/chips/che/HEA/22/HEA226587_01-JPG-l-1600-0.jpg";i:1;s:88:"https://images.chestertons.co.uk/assets/r/chips/che/HEA/22/HEA226587_03-JPG-l-1600-0.jpg";i:2;s:88:"https://images.chestertons.co.uk/assets/r/chips/che/HEA/22/HEA226587_04-JPG-l-1600-0.jpg";i:3;s:88:"https://images.chestertons.co.uk/assets/r/chips/che/HEA/22/HEA226587_10-JPG-l-1600-0.jpg";i:4;s:88:"https://images.chestertons.co.uk/assets/r/chips/che/HEA/22/HEA226587_06-JPG-l-1600-0.jpg";i:5;s:88:"https://images.chestertons.co.uk/assets/r/chips/che/HEA/22/HEA226587_15-JPG-l-1600-0.jpg";i:6;s:88:"https://images.chestertons.co.uk/assets/r/chips/che/HEA/22/HEA226587_02-JPG-l-1600-0.jpg";i:7;s:88:"https://images.chestertons.co.uk/assets/r/chips/che/HEA/22/HEA226587_05-JPG-l-1600-0.jpg";i:8;s:88:"https://images.chestertons.co.uk/assets/r/chips/che/HEA/22/HEA226587_07-JPG-l-1600-0.jpg";i:9;s:88:"https://images.chestertons.co.uk/assets/r/chips/che/HEA/22/HEA226587_08-JPG-l-1600-0.jpg";i:10;s:88:"https://images.chestertons.co.uk/assets/r/chips/che/HEA/22/HEA226587_09-JPG-l-1600-0.jpg";i:11;s:88:"https://images.chestertons.co.uk/assets/r/chips/che/HEA/22/HEA226587_11-JPG-l-1600-0.jpg";i:12;s:88:"https://images.chestertons.co.uk/assets/r/chips/che/HEA/22/HEA226587_12-JPG-l-1600-0.jpg";i:13;s:88:"https://images.chestertons.co.uk/assets/r/chips/che/HEA/22/HEA226587_13-JPG-l-1600-0.jpg";i:14;s:88:"https://images.chestertons.co.uk/assets/r/chips/che/HEA/22/HEA226587_14-JPG-l-1600-0.jpg";i:15;s:88:"https://images.chestertons.co.uk/assets/r/chips/che/HEA/22/HEA226587_16-JPG-l-1600-0.jpg";i:16;s:88:"https://images.chestertons.co.uk/assets/r/chips/che/HEA/22/HEA226587_17-JPG-p-1600-0.jpg";i:17;s:88:"https://images.chestertons.co.uk/assets/r/chips/che/HEA/22/HEA226587_18-PNG-l-1600-0.jpg";i:18;s:88:"https://images.chestertons.co.uk/assets/r/chips/che/HEA/22/HEA226587_19-PNG-l-1600-0.jpg";} |
| _thumbnail_id | 320209 |
| ffd_featured_image | https://images.chestertons.co.uk/assets/r/chips/che/HEA/22/HEA226587_01-JPG-l-1600-0.jpg |
| agents | a:1:{i:0;s:6:"313263";} |
| _wp_old_date | 2023-02-17 |
| ffd_record_is_deleted | |
| featured_images | 320209 |
| primary_media_0_image | 320209 |
| _primary_media_0_image | field_5f988067abcc4 |
| primary_media_0_video | |
| _primary_media_0_video | field_5f98807dabcc5 |
| primary_media_1_image | 320210 |
| _primary_media_1_image | field_5f988067abcc4 |
| primary_media_1_video | |
| _primary_media_1_video | field_5f98807dabcc5 |
| primary_media_2_image | 320211 |
| _primary_media_2_image | field_5f988067abcc4 |
| primary_media_2_video | |
| _primary_media_2_video | field_5f98807dabcc5 |
| primary_media | 3 |
| _primary_media | field_5f98805cabcc3 |
| secondary_media_0_image | 320209 |
| _secondary_media_0_image | field_5f988119a39fd |
| secondary_media_0_video | |
| _secondary_media_0_video | field_5f988119a39fe |
| secondary_media_1_image | 320210 |
| _secondary_media_1_image | field_5f988119a39fd |
| secondary_media_1_video | |
| _secondary_media_1_video | field_5f988119a39fe |
| secondary_media_2_image | 320211 |
| _secondary_media_2_image | field_5f988119a39fd |
| secondary_media_2_video | |
| _secondary_media_2_video | field_5f988119a39fe |
| secondary_media_3_image | 320212 |
| _secondary_media_3_image | field_5f988119a39fd |
| secondary_media_3_video | |
| _secondary_media_3_video | field_5f988119a39fe |
| secondary_media_4_image | 320213 |
| _secondary_media_4_image | field_5f988119a39fd |
| secondary_media_4_video | |
| _secondary_media_4_video | field_5f988119a39fe |
| secondary_media_5_image | 320214 |
| _secondary_media_5_image | field_5f988119a39fd |
| secondary_media_5_video | |
| _secondary_media_5_video | field_5f988119a39fe |
| secondary_media_6_image | 320215 |
| _secondary_media_6_image | field_5f988119a39fd |
| secondary_media_6_video | |
| _secondary_media_6_video | field_5f988119a39fe |
| secondary_media_7_image | 320216 |
| _secondary_media_7_image | field_5f988119a39fd |
| secondary_media_7_video | |
| _secondary_media_7_video | field_5f988119a39fe |
| secondary_media_8_image | 320217 |
| _secondary_media_8_image | field_5f988119a39fd |
| secondary_media_8_video | |
| _secondary_media_8_video | field_5f988119a39fe |
| secondary_media_9_image | 320218 |
| _secondary_media_9_image | field_5f988119a39fd |
| secondary_media_9_video | |
| _secondary_media_9_video | field_5f988119a39fe |
| secondary_media_10_image | 320219 |
| _secondary_media_10_image | field_5f988119a39fd |
| secondary_media_10_video | |
| _secondary_media_10_video | field_5f988119a39fe |
| secondary_media_11_image | 320220 |
| _secondary_media_11_image | field_5f988119a39fd |
| secondary_media_11_video | |
| _secondary_media_11_video | field_5f988119a39fe |
| secondary_media_12_image | 320221 |
| _secondary_media_12_image | field_5f988119a39fd |
| secondary_media_12_video | |
| _secondary_media_12_video | field_5f988119a39fe |
| secondary_media_13_image | 320222 |
| _secondary_media_13_image | field_5f988119a39fd |
| secondary_media_13_video | |
| _secondary_media_13_video | field_5f988119a39fe |
| secondary_media_14_image | 320223 |
| _secondary_media_14_image | field_5f988119a39fd |
| secondary_media_14_video | |
| _secondary_media_14_video | field_5f988119a39fe |
| secondary_media_15_image | 320224 |
| _secondary_media_15_image | field_5f988119a39fd |
| secondary_media_15_video | |
| _secondary_media_15_video | field_5f988119a39fe |
| secondary_media_16_image | 320225 |
| _secondary_media_16_image | field_5f988119a39fd |
| secondary_media_16_video | |
| _secondary_media_16_video | field_5f988119a39fe |
| secondary_media_17_image | 320227 |
| _secondary_media_17_image | field_5f988119a39fd |
| secondary_media_17_video | |
| _secondary_media_17_video | field_5f988119a39fe |
| secondary_media | 18 |
| _secondary_media | field_5f988119a39fc |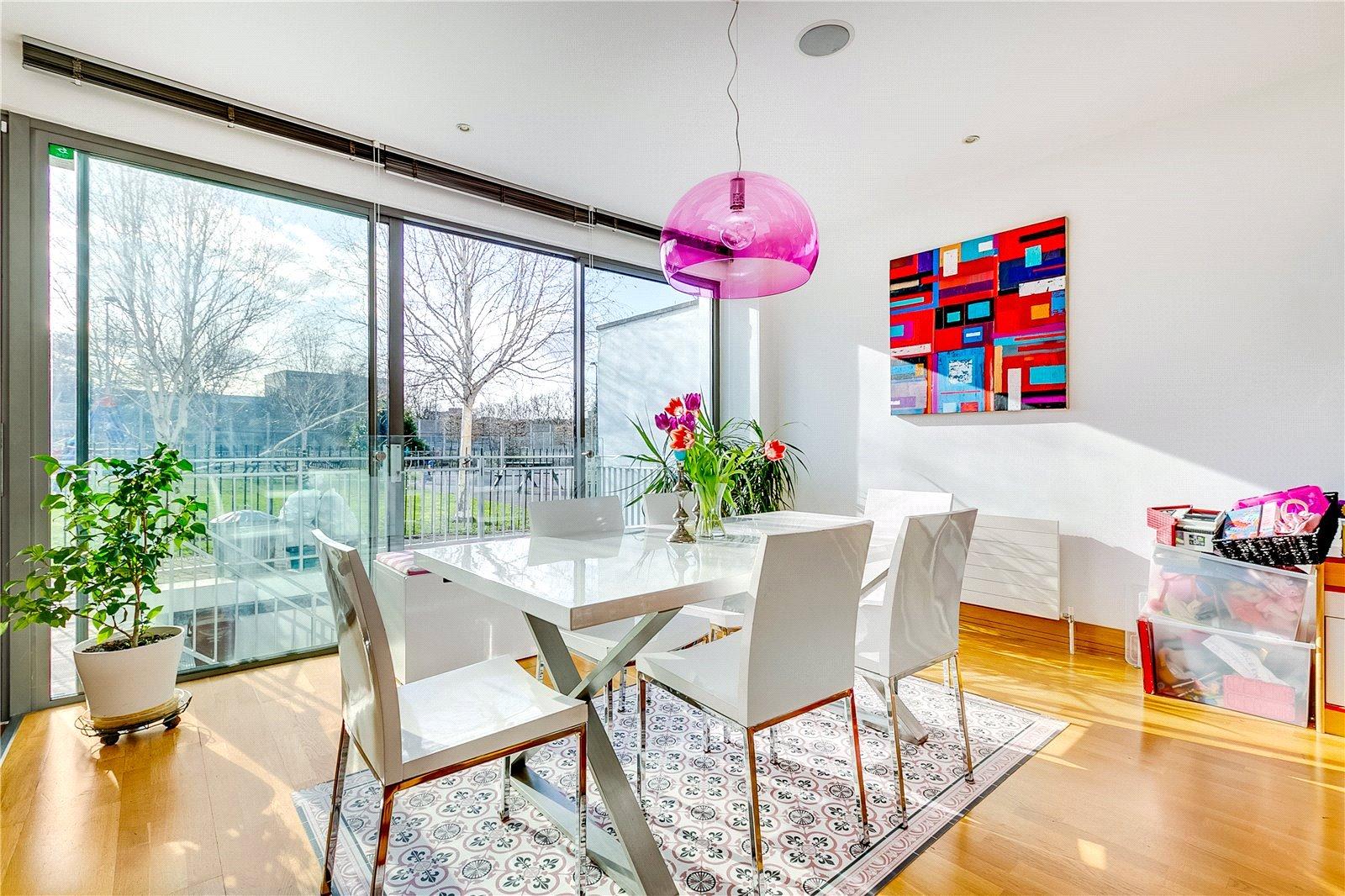 3 bedroom House in Paradise Passage
GBP 1,675,000
(US $2,015,971)
Paradise Passage, Islington, N7
Greater London, England, United Kingdom
Status: Active
A substantial, light filled modern Freehold spanning circa 2,243 sqft of internal space, peacefully situated moments from Paradise Park & Freightliners Farm. Accommodation is beautifully presented and well proportioned comprising; a vast kitchen/dining space upon entering on the ground floor, with a double bedroom situated behind with an en-suite shower room. There are two further double bedrooms on the lower level, both of which benefit from ample storage and en-suites, with a patio accessed off of each room. The dual reception space occupies the first floor, providing access to a study on the mezzanine situated above, in turn leading to a terrace. This truly special property is located close to the junction of Crossley Street, affording superb access to the transport at Highbury & Islington station (National Rail & Victoria Line) Caledonian Road and Holloway Road stations (Piccadilly Line) providing superb links around London, with trains through the West End out to Heathrow and the buzz of Upper Street only a short walk away. Alternatively, the gastro-pubs of the Duchess Of Kent, the Albion and the Drapers Arms can be found locally, within the Barnsbury conservation area, along with a multitude of superb local restaurants and shops, with the supermarkets of Waitrose and Sainsbury's located at the Southern end of Liverpool Road, close to Angel and the more localised Waitrose (with parking) on Holloway Road, as well as local farmers markets. The apartment is only moments from the renowned school, St Mary Magdalene.
Properties You Might Also Like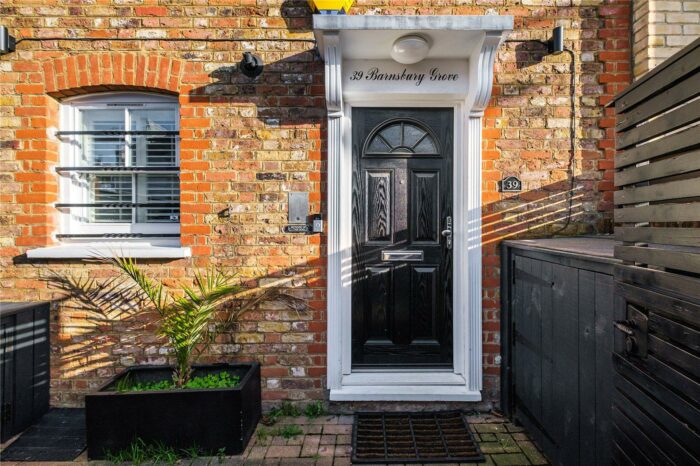 GBP 1,750,000
(US $1,853,297)
Greater London, England, United Kingdom
4 bedroom House in Holloway
GBP 2,500,000
(US $2,647,567)
Greater London, England, United Kingdom
5 bedroom House in Highbury
This unique 3 Bedroom home with 3 Bathrooms is a prime example of the luxury real estate available in Greater London, England. You can visit our England search pages for more luxury real estate choices in Greater London.