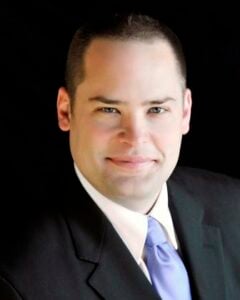 Bennett Property Shop Realty
[email protected]
Ottawa, Ontario, Canada
6132338606
After having completed his formal education in 2002 by receiving a concurrent Bachelor of Education and Bachelor of Science degree from Lakehead University, Greg taught in private schools in England and Canada for two years, prior to moving to Ottawa in late 2003.
Upon arriving in Ottawa, Greg decided to enter the new homes sales sector of the real estate industry and worked in new home development and marketing. He quickly discovered that he was a "natural" in this kind of marketing, promotion, and sale because between 2004 and 2008, Greg was involved in over $200 Million in sales.
Seeking to mine his abilities and to increase his sales experience further, in 2008, Greg switched over into the resale real estate industry, where he quickly established himself as a top-producing agent. He soon identified his preference and penchant for working with investors and home buyers and decided to focus his energy on those areas.
Over time, due to Greg's diligent, methodical, and business-oriented analytics, and bottom-line approach to investment decision-making, his investor clientele has steadily expanded to include numerous international investors and billionaire land development buyers.
As a result, each year, Greg has not only achieved sales numbers that made him one of the top agents on the Bennett Pros Team; but those sales numbers have been high enough for him to annually earn a ranking place in the Top 1% of Agent Sales in all of North America.
On the side, Greg, who is married and is the father of four great kids (two now in their teens) has been building his personal investment portfolio by using a variety of approaches or strategies such as fixing and flipping, new home purchases, investing in the USA and in long-term rental properties. He built his portfolio to a height of 27 doors.
Working closely with Marnie Bennett, he helped to develop the very popular and highly successful Bennett Program called the "Increase Your Wealth Through Real Estate" program.
In 2012, Greg accepted the position of Broker of Record, for the then newly formed Bennett Property Shop Realty Brokerage. He excelled in both the management and training components of that position, but he decided to return to sales full time.
Greg is always scouring the market looking for new and exciting opportunities for his vast and loyal client base. He has unparalleled knowledge of the marketplace, marketing and legal trends and has a genuine appreciation of, and consideration for, his clients' wants, aims, and needs.
Greg uses a simple and honest "no-nonsense" approach in his service to his clients who likewise don't want uncertainty or "spin" cast their way. He also has excellent communication skills and a follow-up practice that is unparalleled in the industry.
This combination of directness and integrity has served his clients very well in that his high level of professionalism, thorough research and dedication have yielded them results far beyond their expectations. As a direct consequence, Greg has earned and annually improves his impeccable and proven track record and solid reputation amongst his clients.
Proof of the esteem in which Greg is held by his clients is the verifiable fact that of his over $30,000,000 in annual sales, approximately 80% is comprised of repeat and referral-based business.
By having "worn various hats" in the real estate world, including that of sales professional, valuation co-coordinator, marketing research analyst, manager, educator, trainer, guest speaker and market strategist, Greg has acquired a vast knowledge of numerous aspects of the resale real estate industry by, at one time or another.
But his learning has not stopped there: In 2016, Greg was accredited as a "Certified Luxury Home Marketing Specialist™" (CLHMS). This designation assures affluent buyers and sellers that a real estate professional with this accreditation has the knowledge, experience, and unique skills to meet or surpass their particular needs.
And then again, in 2017, Greg earned acceptance to the uber-exclusive "Million Dollar Guild". The Guild is recognized internationally inside the real estate industry as the highest performing level of achievement in luxury markets around the world. The Million Dollar GUILD™ recognition assures and certifies to high-net-worth-individuals that real estate professionals who have achieved GUILD status are remarkably knowledgeable, experienced, and have the unique skills necessary to satisfy and exceed the expectations of today's most discerning luxury buyers and sellers.
Finally, in 2022, Greg qualified for entry into the "Institute for Luxury Homes Marketing Guild Elite", which is the elite level whose membership is reserved for only the top producers in the luxury real estate market.
As part of Greg's ongoing career development and knowledge expansion, he decided to transfer his skills, business acumen, land and property investment knowledge and experiences in all aspects of the real estate industry into the area of land procurement and development. Using his background in real estate investment, new homes sales and his numerous connections built throughout the industry through the years, Greg has become a sought-after real estate professional for builders, developers, and land bankers to find the right land opportunity, whether that be for residential, commercial, or industrial purposes, or for current use or for planning for future growth.
Greg believes highly in long-term relationship selling and in taking a slow-but-steady view with clients. He keeps abreast of all relevant changes in the marketplace, advising his clients how to adapt to, and prosper from, the ever-changing market, as well as the prevailing and likely-to-be legal and environmental conditions.
Thanks to his training, his marketplace experience, his analytical approach, his pronounced determination and his effective and direct communication style, Greg is a highly sought-after real estate professional in both the residential and commercial real estate market segments.
Visit Greg Blok's Site