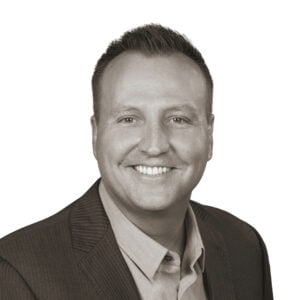 RETSY
[email protected]
(602) 456-0065
+1 6024560065
Chris Morrison's name is synonymous with the Phoenix real estate markets; his well-established reputation and unmatched market knowledge have made him a frontrunner in the Phoenix residential real estate industry. As the leader of the RETSY's Morrison Team with sales volumes in excess of a quarter of a billion dollars in the last five years; Chris prides himself on his service and attention to his clients' every detail, which has led him to a broad base of referral and repeat clients. Distinguished buyers and sellers entrust Chris to guide them through every step of the real estate process, and he ensures all objectives and expectations are exceeded. Chris has worked with many Fortune 500 CEOs, professional athletes, musicians, and political celebrities.
Born and raised in Phoenix, Chris brings over 20 years of real estate experience to every transaction, where his team specializes in communities across the entire Valley. Chris's expansive network, unparalleled client service, and proven marketing strategies have made him an elite member of the top 1% of real estate agents nationally.
Chris is passionate about giving back to the local community and is actively involved in several charities throughout the Valley. He resides in Arcadia with his wife Kelley, and their children, Avery and Warner.
Visit Chris Morrison's Site
All Properties
Contact
Chris Morrison
LIC.# BR529508000
Office