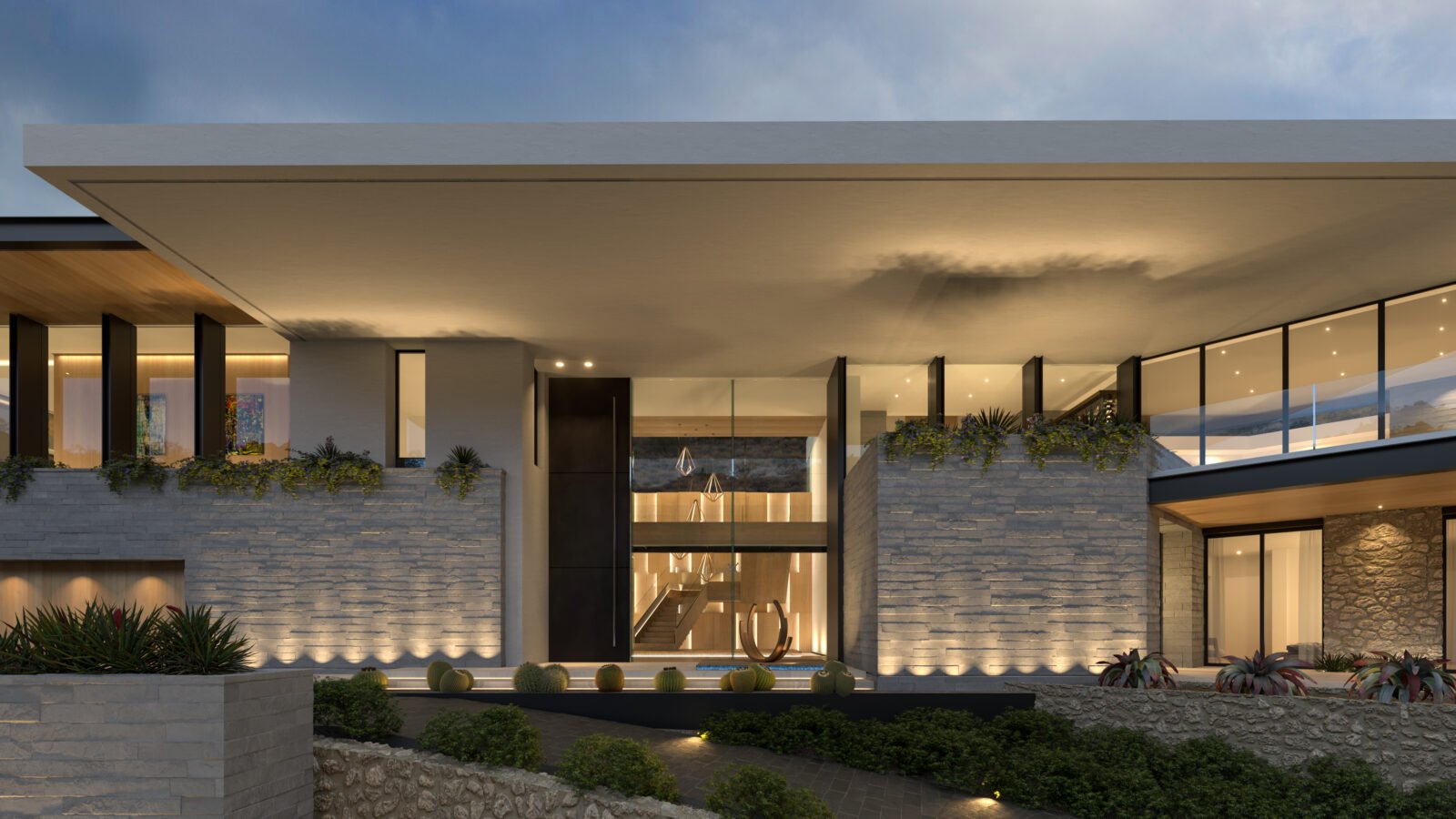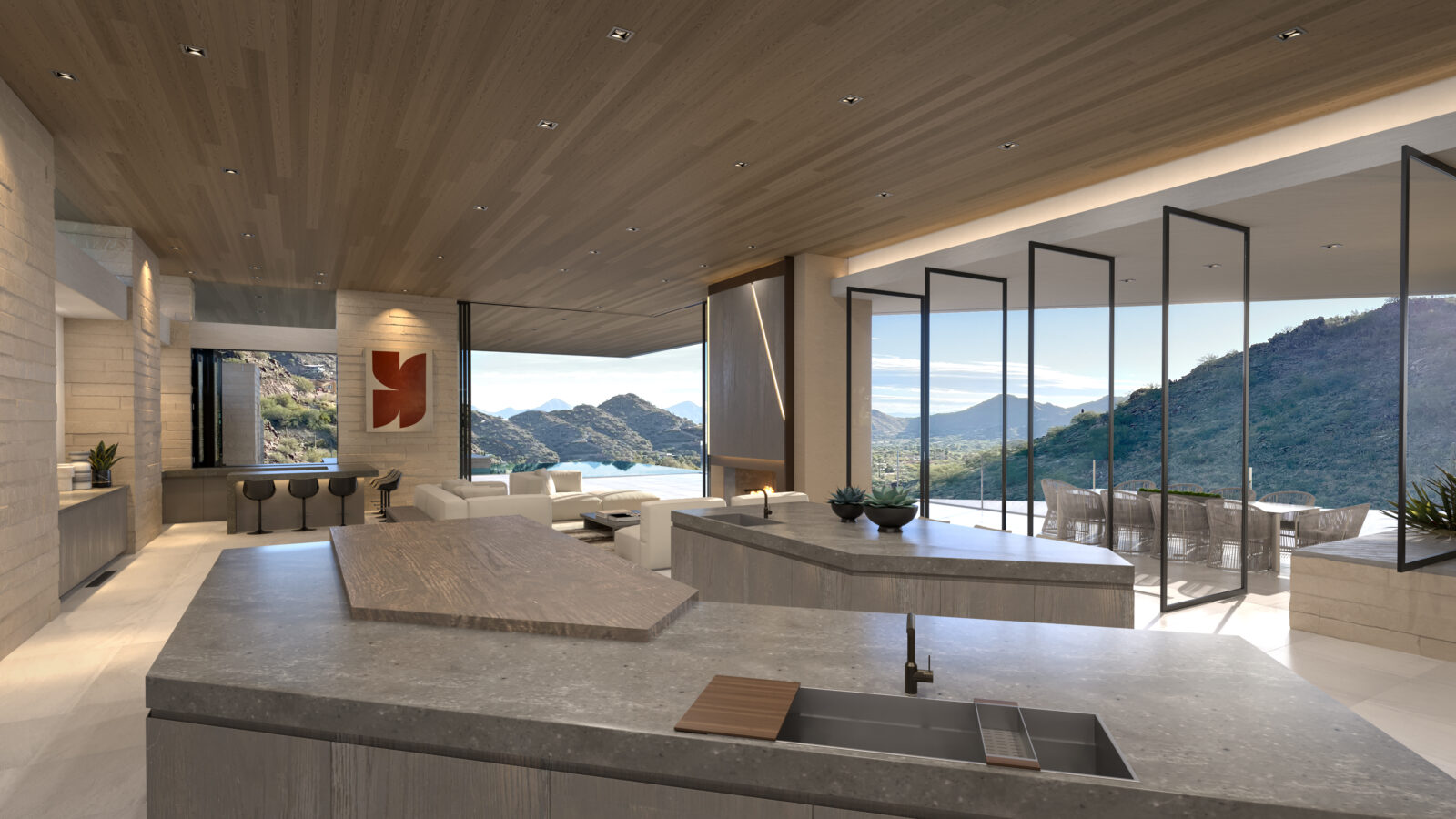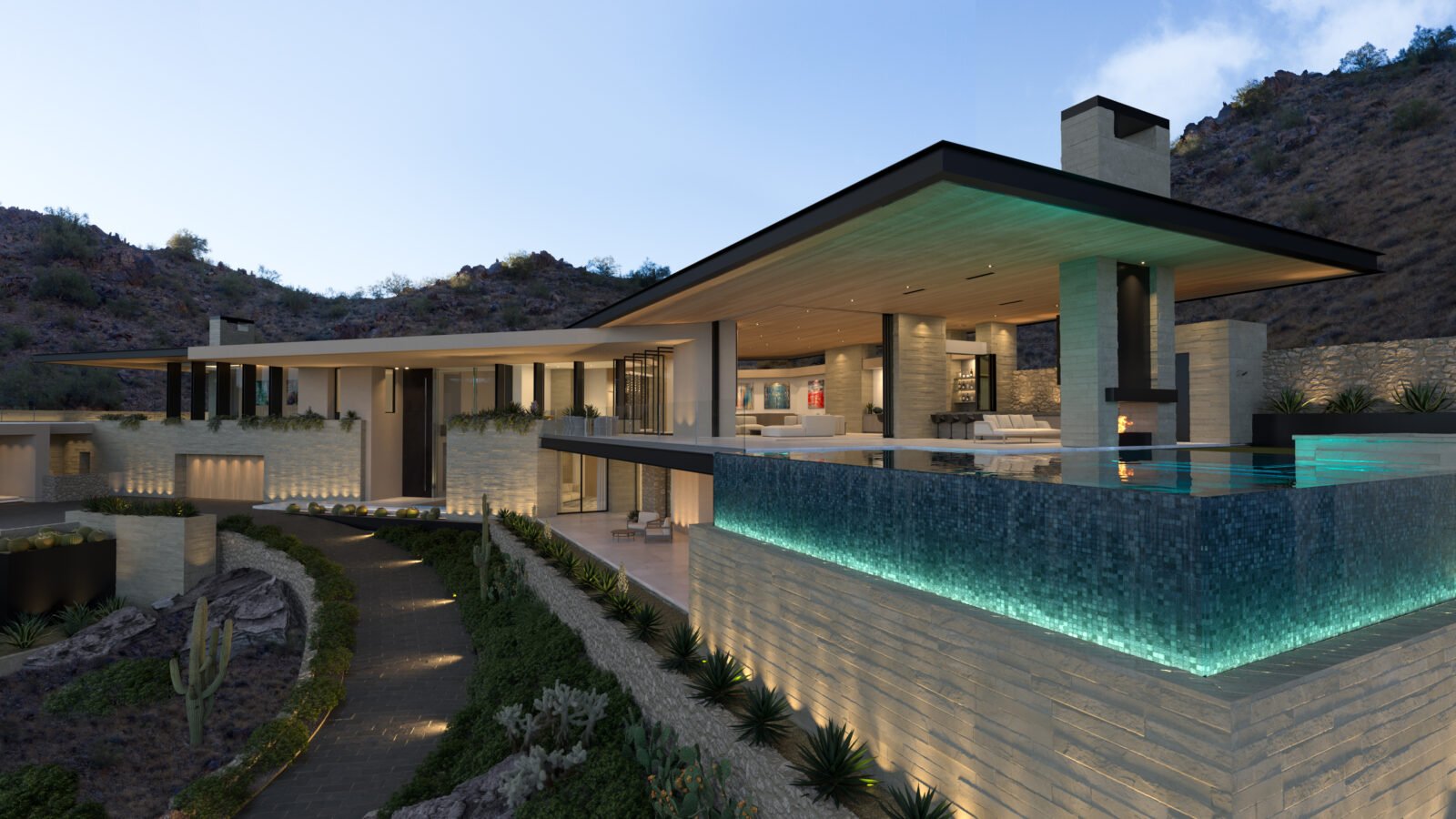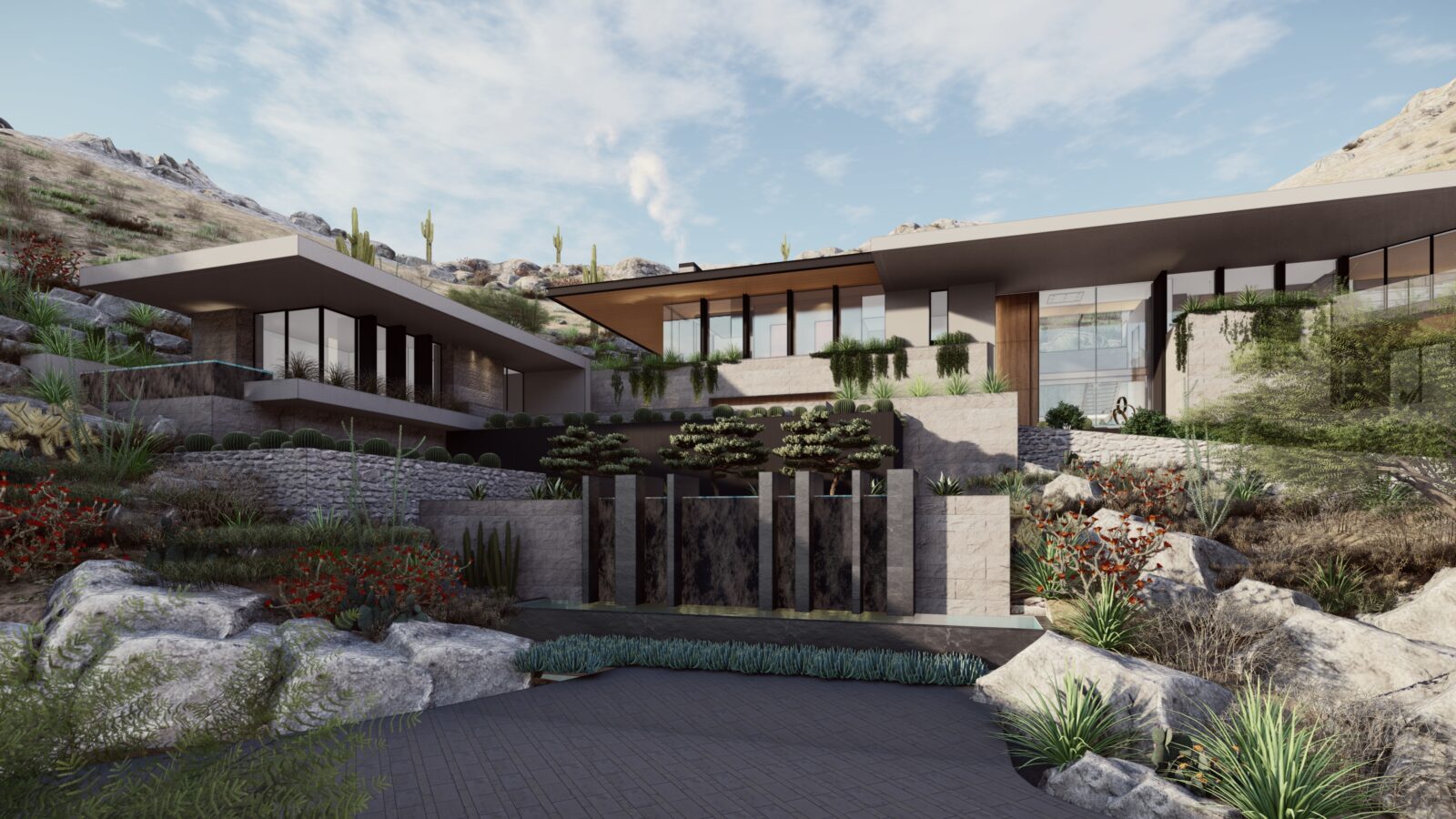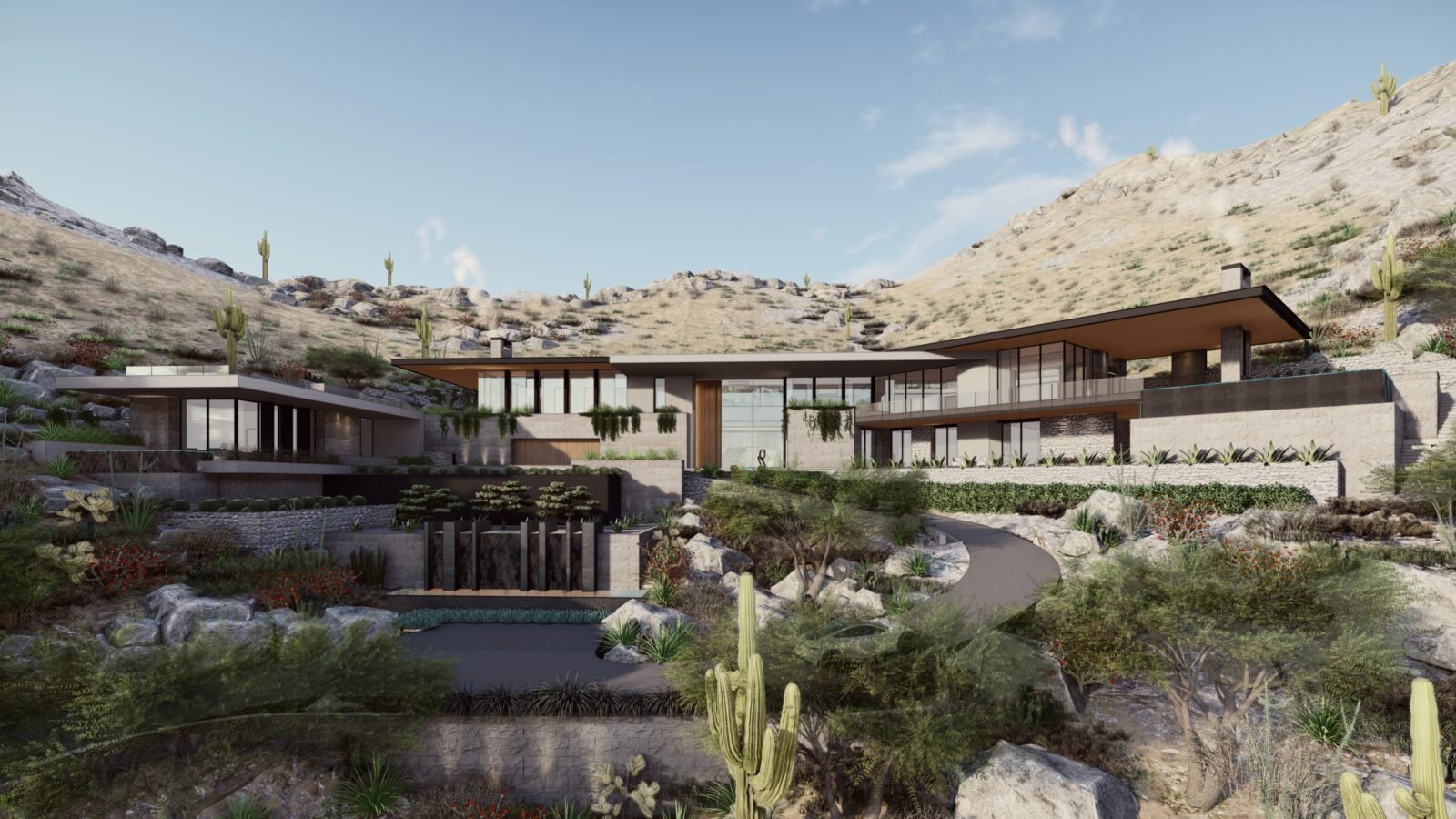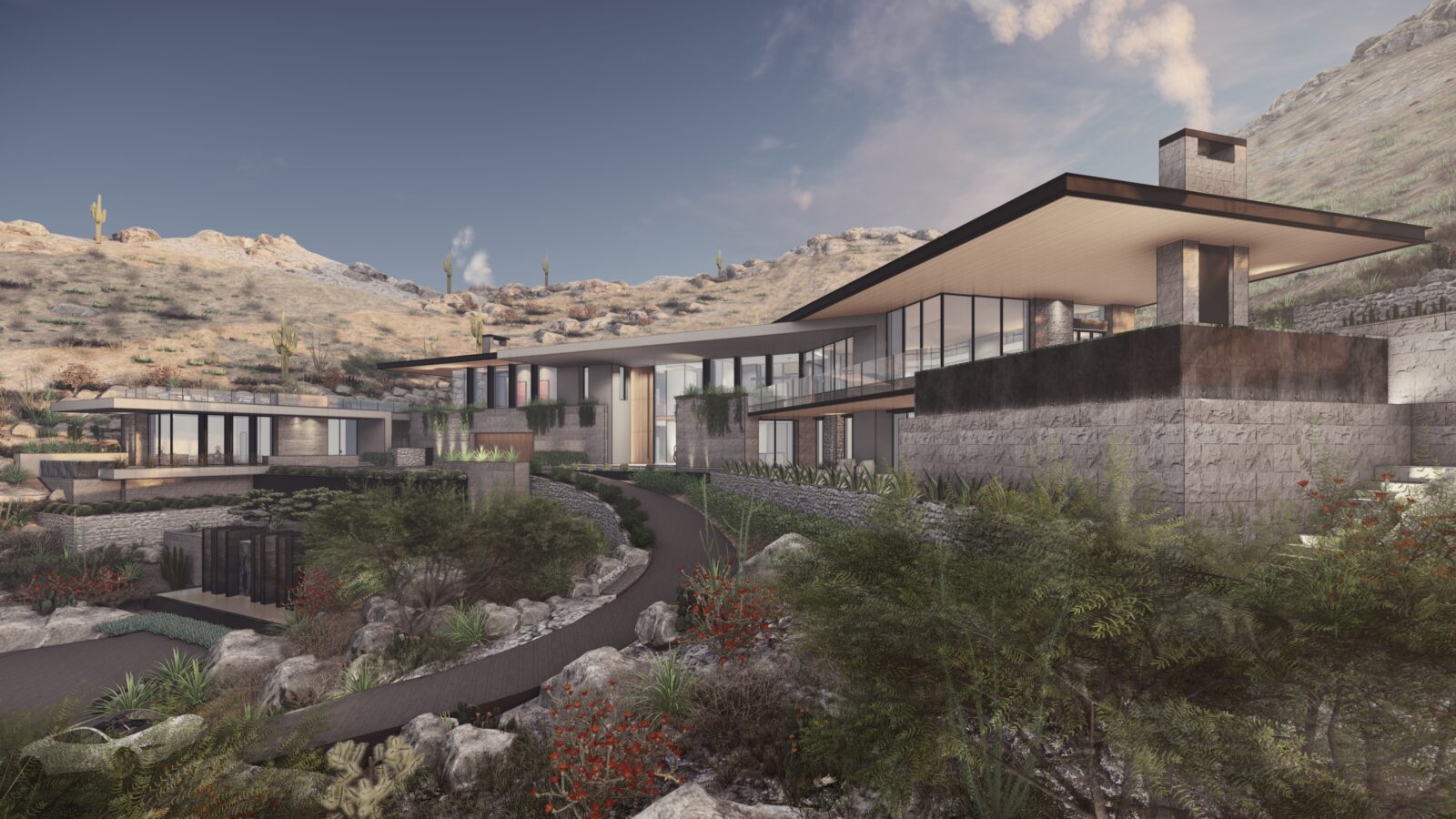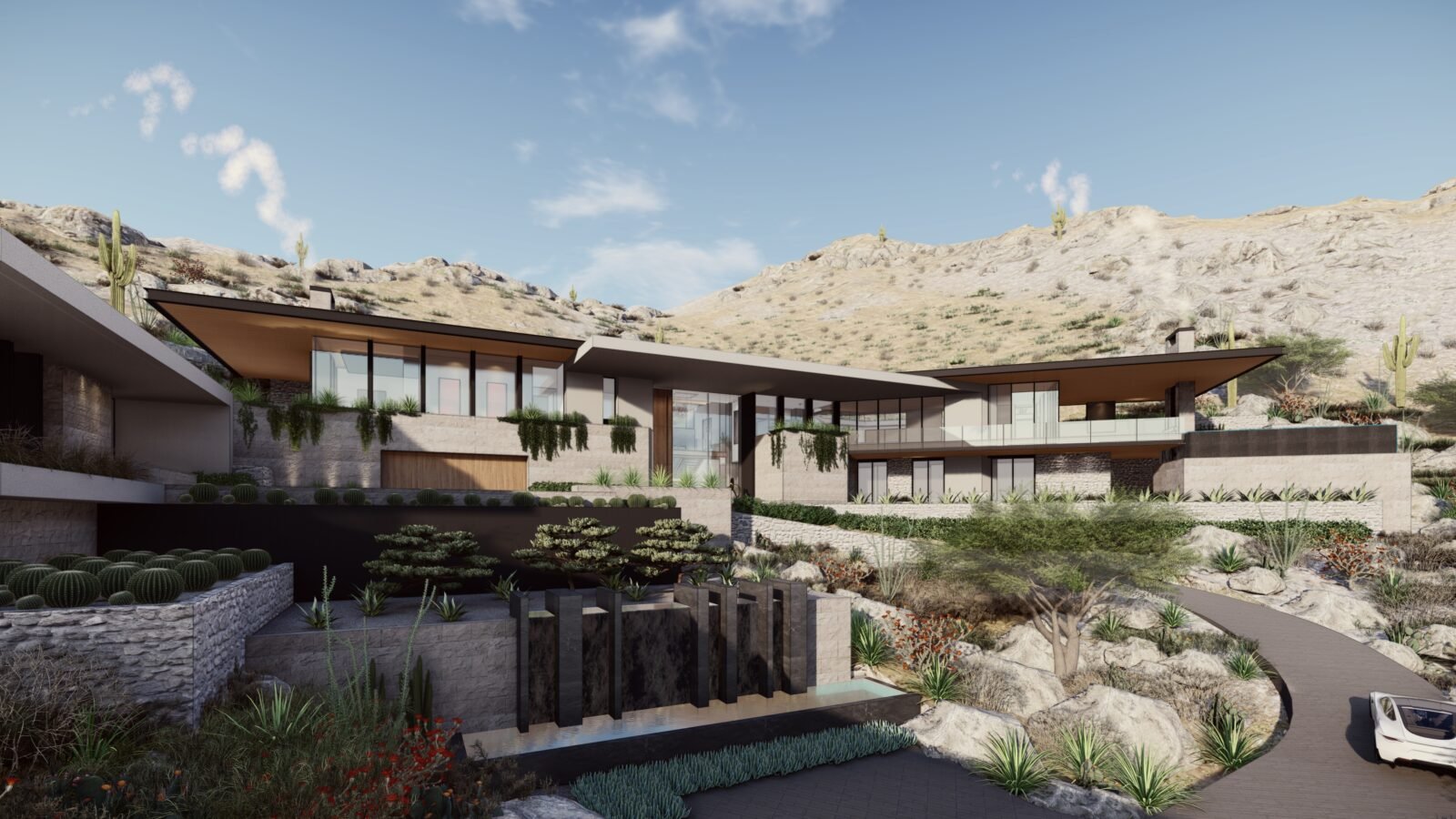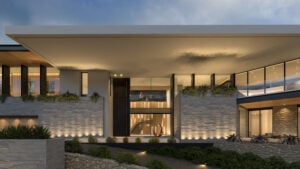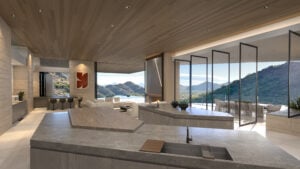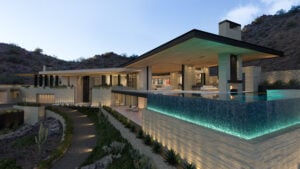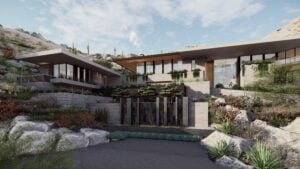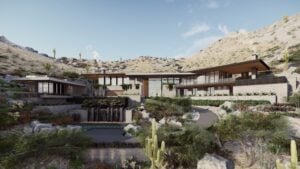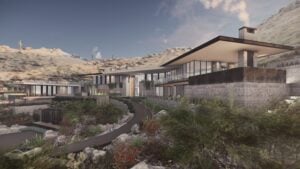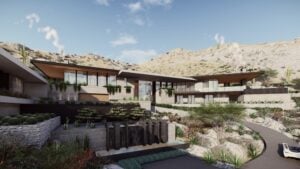 Elegant Organic Design Nestled in Captivating Crown Canyon
7150 N 40th Street
Paradise Valley, Arizona, United States
Status: Active
Ruby's organic design nestles harmoniously into the north facing slope of this breathtaking two-acre parcel. This private elevated basin is one of the premiere lots in the development, with both framed canyon views and distant vistas of Paradise Valley. This project embodies southwestern contemporary design with an organic stone plinth that grounds the program into the hillside. Horizontal steel blades cantilevering out above the desert floor below provide shade in the harsh climate while maximizing indoor and outdoor living. The palette draws warmth from the canyon geology, allowing the project to blend harmoniously with the pristine desert. The design amplifies and channels views from all spaces while providing an impressive 7 show car garage concealed into the stone plinth with oversized pocket doors that enrich the organic design. This set the stage for the sensational two-story glass atrium with floating stairs, double height pivot door, and a floating bridge that takes you to your private master suite, featuring exercise / spa area, office, laundry room, master closet and two water closets. The core of the living and entertainment space are situated on the western wing, capturing desert sunrise views and allowing for seamless flow to the elevated outdoor terrace and pool deck. Enjoy everyday living on top of the world.
*This home won a Best in American Living Award 2021. Recognized as one of the premier home design-build awards in America.
For more information please go to www.crowncanyon.com.
Listing Agent
Array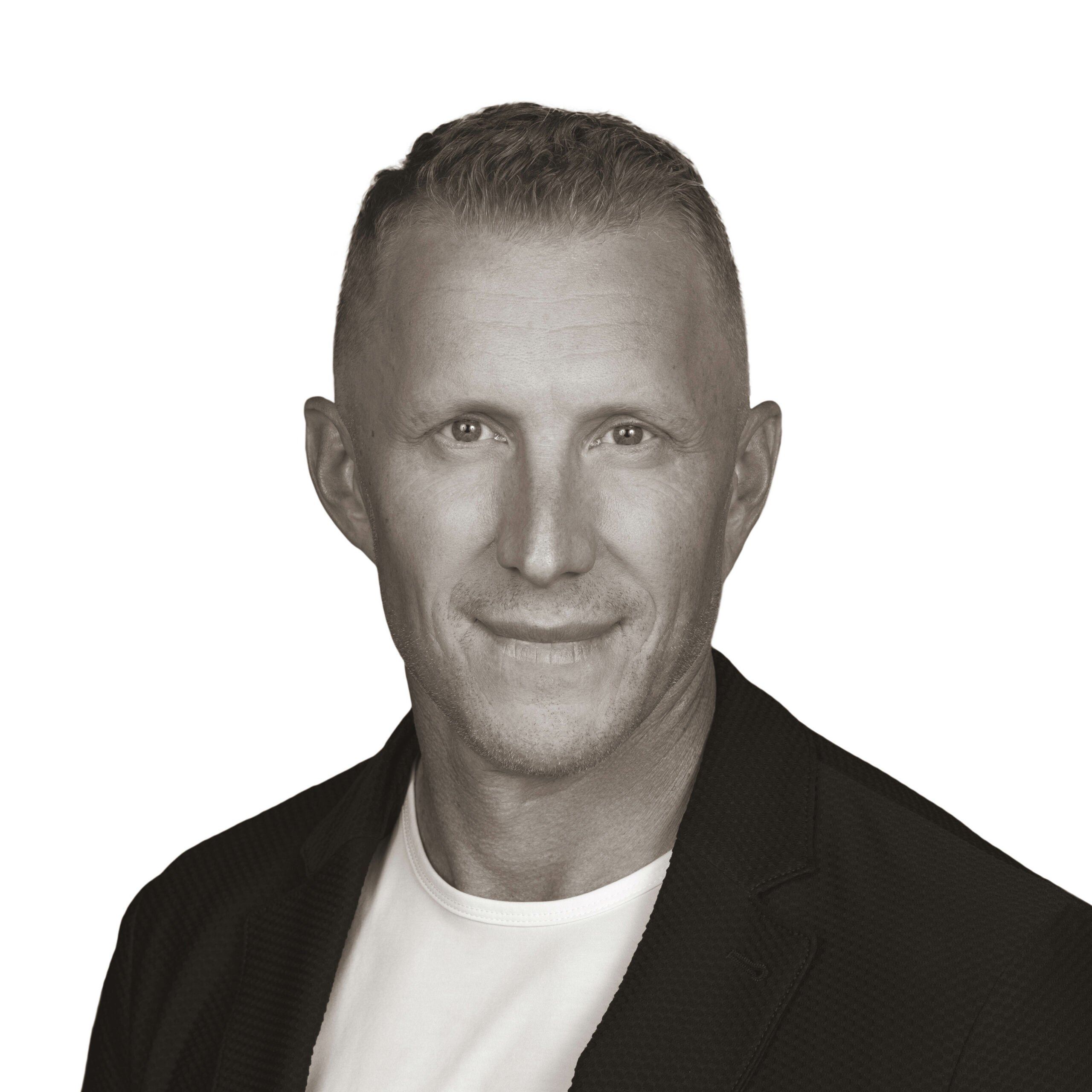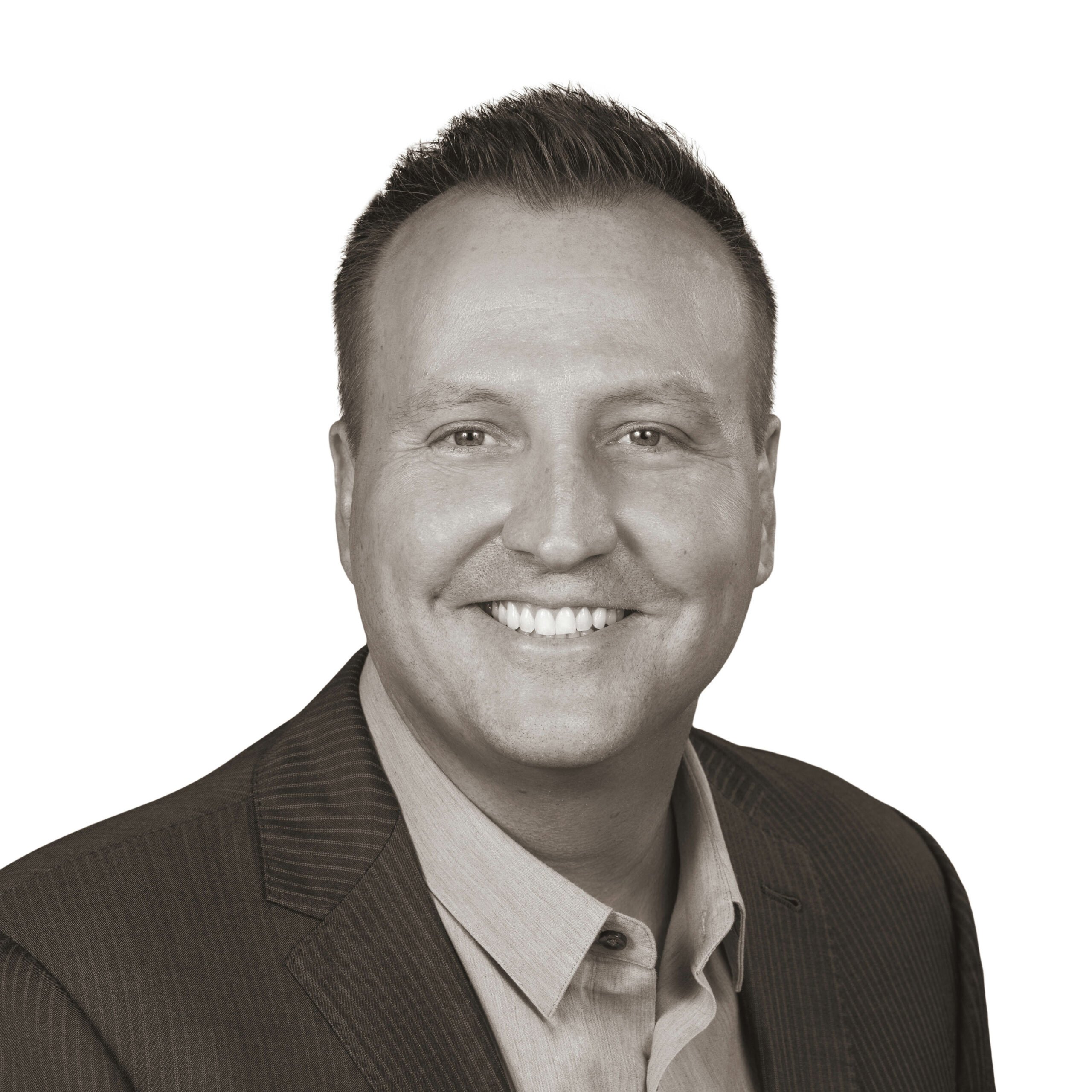 This unique 5 Bedroom home with 6 Bathrooms is a prime example of the luxury real estate available in Paradise Valley, Arizona. You can visit our Arizona search pages for more luxury real estate choices in Paradise Valley.