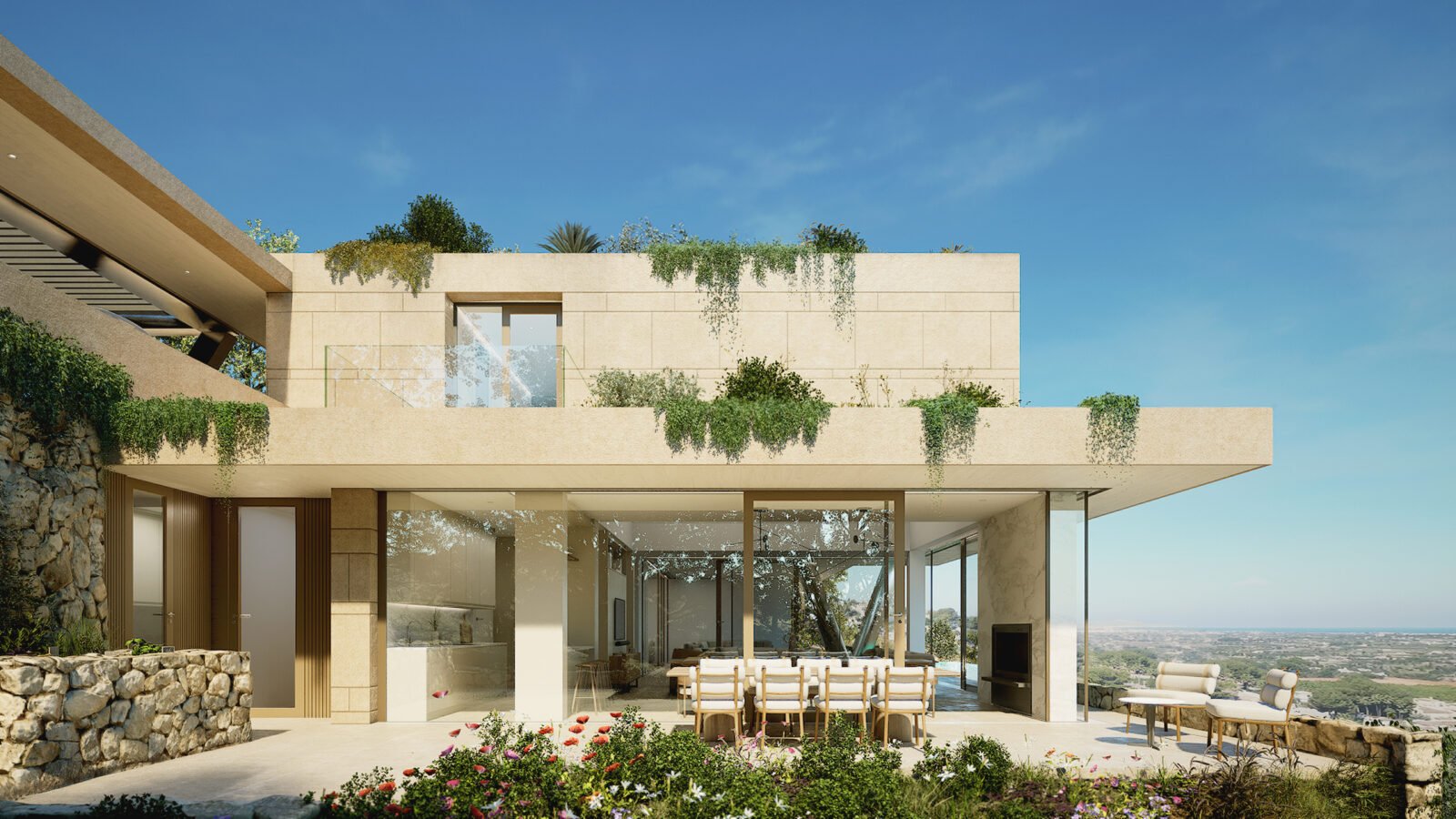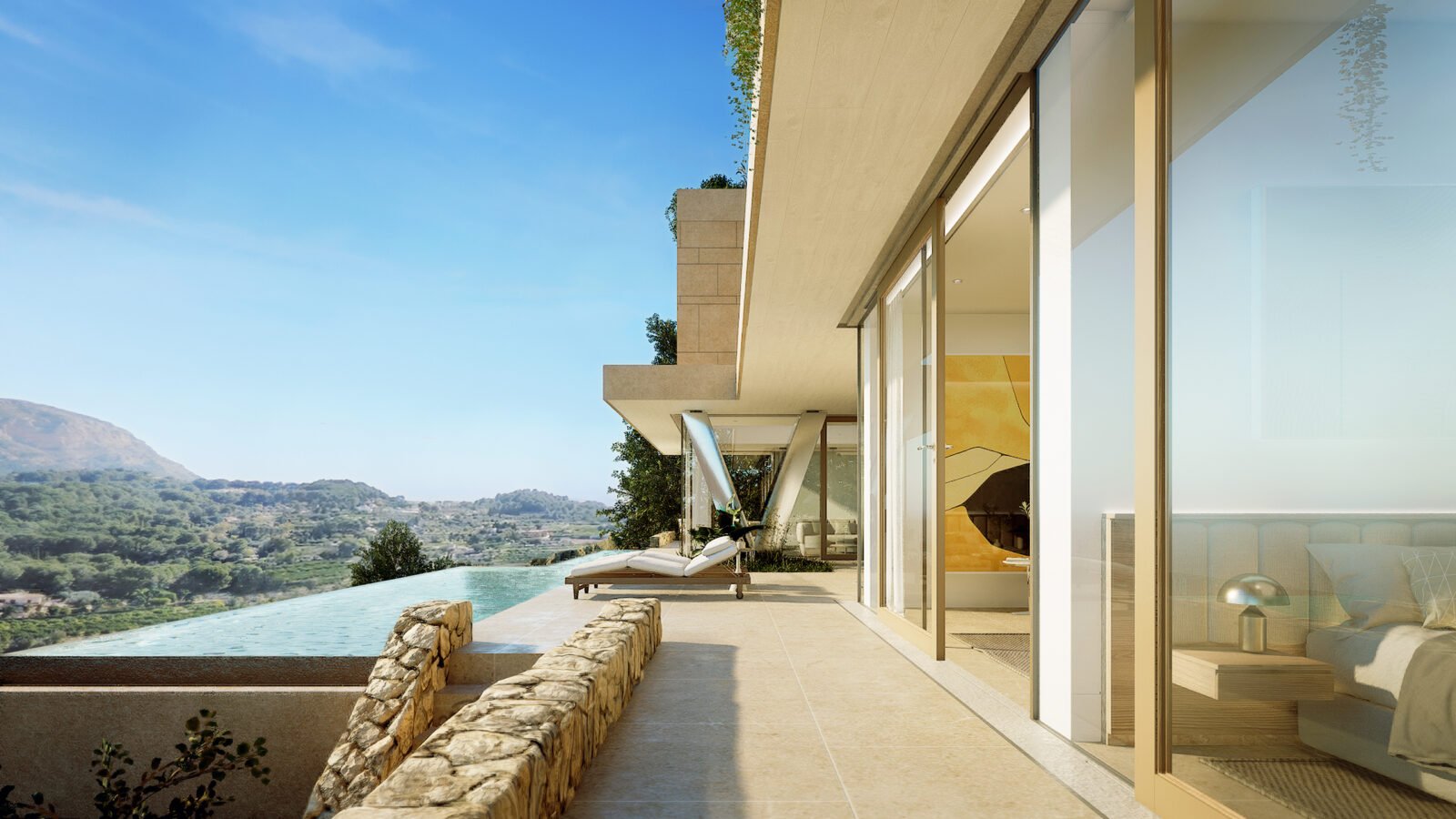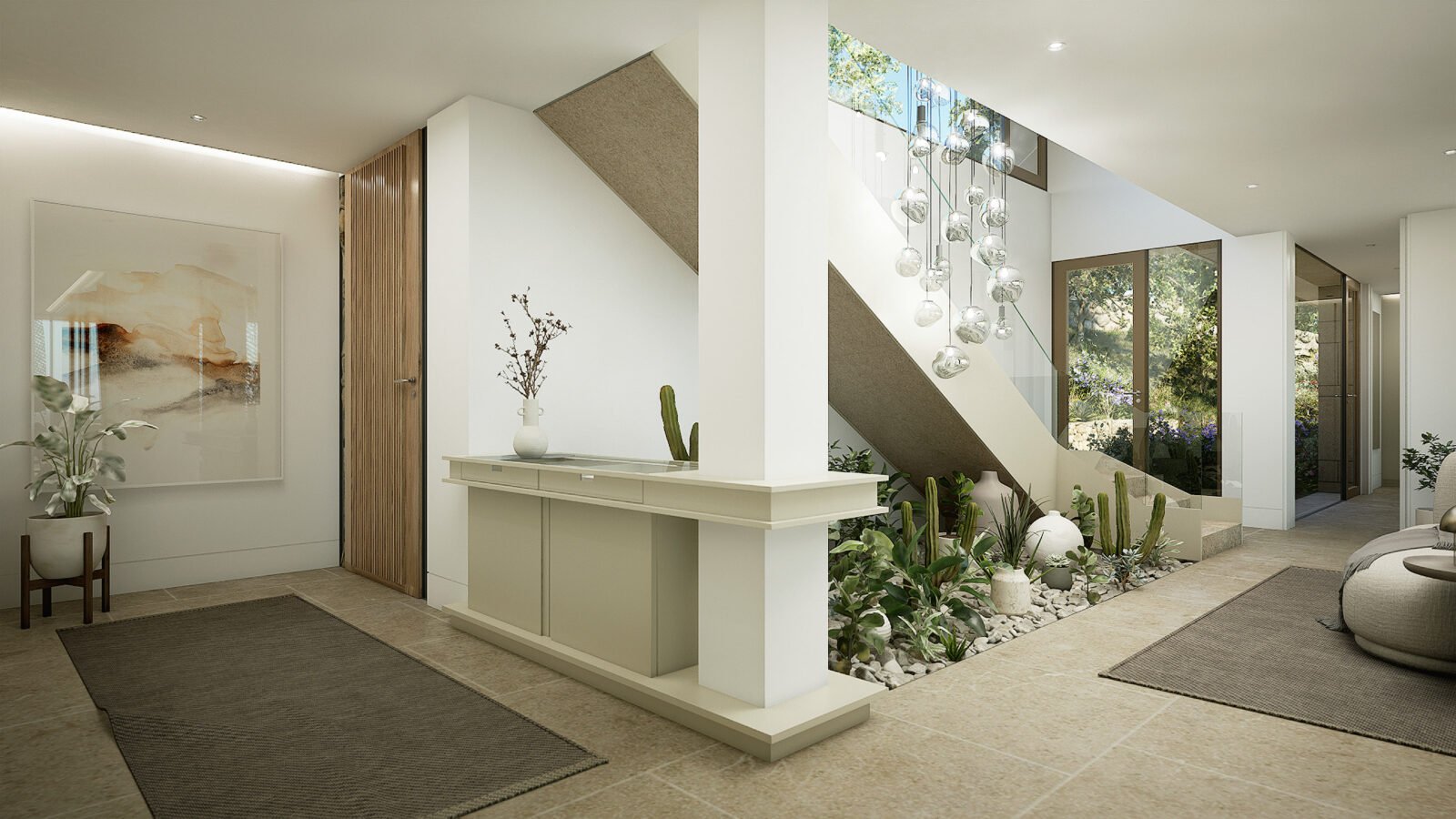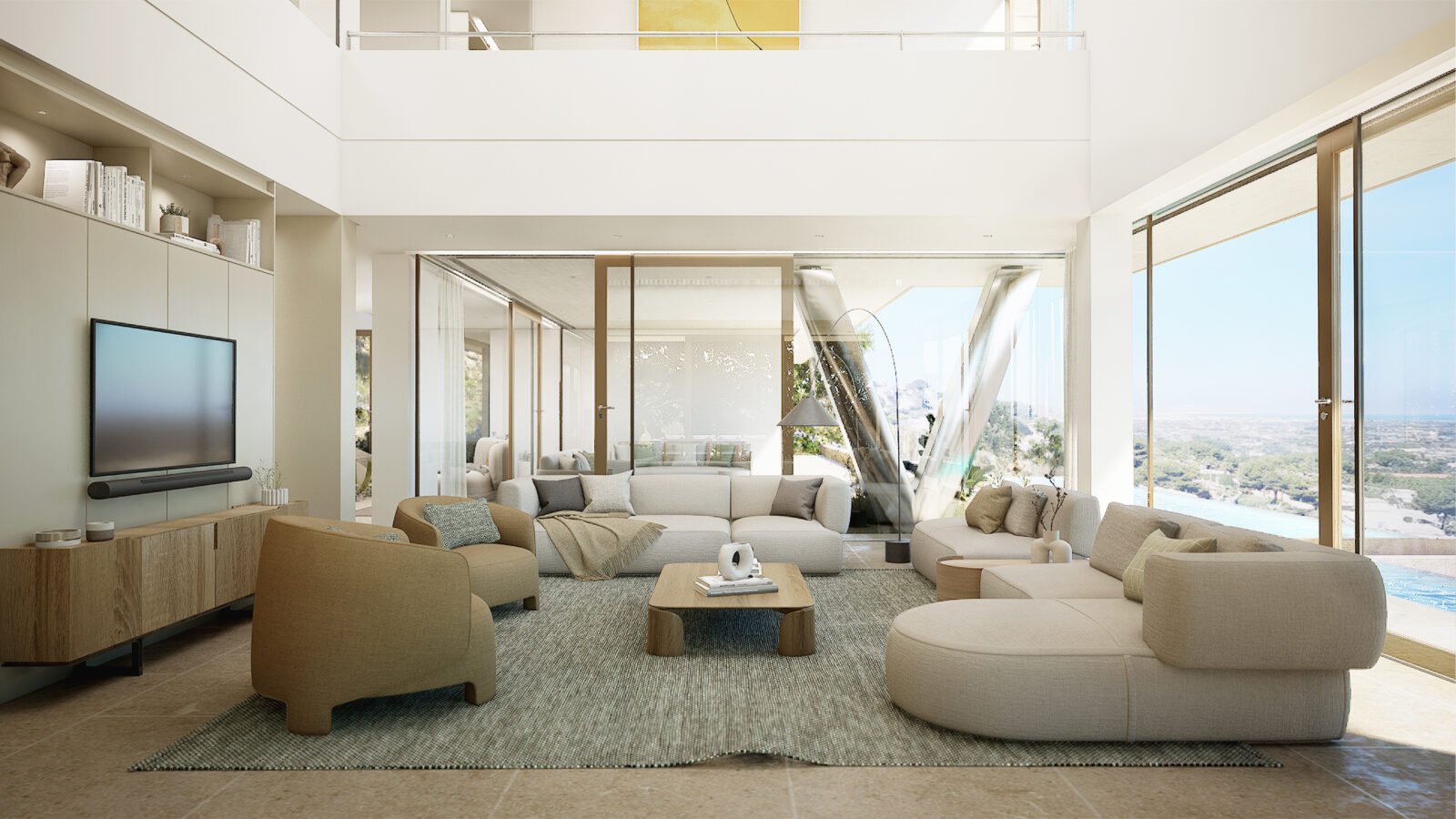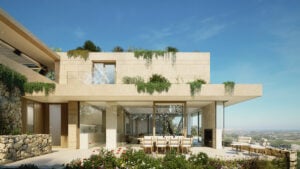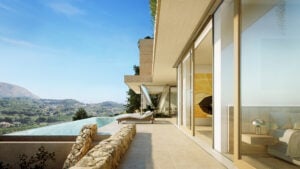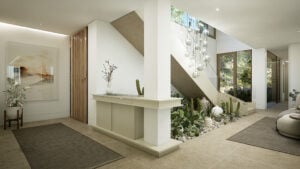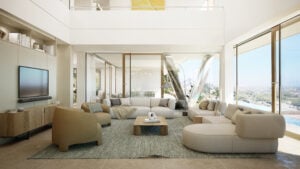 Villa project in La Sella Golf, Dénia.
EUR 1,750,000
(US $1,899,765)
Urbanización Golf La Sella
Dénia, Alicante, Spain
Status: Active
This exclusive future home was born from the idea and enthusiasm of a young and, at the same time, experienced team of Valencian architects.
Their aim was to develop a special villa, both in its design, location, features and construction method, something different and new.
The first thing was to choose and find its location, according to the project to be carried out, and a unique plot was selected, due to its orientation and location, in the prestigious La Sella Golf residential area, in the well-known town of Denia, near the Mediterranean Sea, in front of a well-known golf course, one of the best in the Valencian Community and in a privileged environment, with private security and a quiet and grateful neighbourhood to live where they live.
The plot, with a warm orientation in winter and cool in summer, will be treated in such a way as to achieve its greatest utility, always taking care of its virtues, its views and its natural surroundings.
From this starting point, a house was designed whose construction method is unconventional and innovative at the same time, providing a security in terms of time and finishes that cannot be found in traditional construction.
This design, meticulous in every detail, both aesthetic and functional, can even have some kind of adaptation to the lifestyle of its future inhabitant.
We opted for a modern, yet warm villa, perfectly adapted and integrated into its surroundings and with interior dimensions of more than 300 square metres, perfect to be enjoyed as a first or second home for a large family that values comfort, tranquillity and a private, relaxing and comfortable lifestyle.
As could not be otherwise, thought was also given to how the outdoor area could also be enjoyed, creating a series of levels and private terraces in some rooms and communal terraces in others, crowned by a large infinity pool and from which you can enjoy the unique and exclusive views that are available in this location, a combination of the sea, the countryside and forest of Alicante and the golf course.
Its orientation, luminosity, the wind received from the Mediterranean Sea and its open conception, make being in the house a pleasant experience at any time of the year.
All this is the result of the work and enthusiasm of professionals who have put all their effort, wisdom and, above all, heart into a special project that will make life happier for those who are lucky enough to enjoy it.