ffd_listing_title
Venus Luxury, Love and Beauty Overlooking the White Foam of the Crystalline Sea
ffd_unique_id
ffd_mls_id
ffd_salesforce_id
a0E6g00000BG7ujEAD
ffd_address_pb
Paphos
address
Paphos
baths
beds
ffd_city_pb
Paphos
ffd_colistingagent_pb
0036g00002NG0kSAAT
ffd_colistingagentemail_pb
ffd_colistingagentmlsid
ffd_colistingagentname
ffd_colistingofficemlsid
ffd_colistingofficename_pb
ffd_country_pb
Cyprus
ffd_createddate
2023-05-13T09:18:08.000+0000
about

The Venus luxury development is perched on the elevated serene south-west coast of Cyprus, overlooking the radiant crystal waters of the Mediterranean, the countless pristine white sandy beaches, the uncompromising horizon views, bedside the natural beauty of the protected areas of conservation and close to all amenities. It encapsulates the ultimate lifestyle of opulence, privacy, security, high quality architecture and interior design, self sufficiency and tranquillity which facilities modern and contemporary living styles. It is truly majestic, a vision of the future for active or recreational living. The use of clear architectural lines, the incorporation of sustainable local materials and resources, and the protection of the environment, have all been incorporated into the overall concept.

The project consists of 35 bespoke villas with 5 different innovative design types specifically located to maximise the splendour of their settings. Each villa features a stunning pool, large inviting smart living spaces, lavish high ceilings, and a fully equipped state-of-the-art kitchen with the finest selection of materials and equipment. The rooms are designed and furnished with incredible attention to detail reflecting the grandeur of the space. A varying selection of styles are available.

The most luxurious villas include a cinema room, entertainment and games room, private gymnasiums, jacuzzis. Individual requirements can also be accommodated as desired.

There are also three blocks of lavish high end apartments. Of discerning taste, with one, two, and three-bedroom options, the apartments have elevated unobstructed prestigious seafront views and have a very high quality finish. The minimalist interior design concept absorbs the natural light and environment into the living spaces and provides a sense that it all belongs to you. Dominating master bedrooms are provided which are eloquently designed and furnished, having full height glass panels to the front which extend onto a deck. From here the morning and setting sun can be appreciated for all its natural beauty.

The complex includes heavenly landscaped gardens, a clubhouse with a 24-hour reception, eclectic restaurants, a private gym and fitness facilities, first-class security, and an extensive range of quality amenities.

For your comfort and enjoyment of this ultimate experience, a concierge service is available at all times, a buggy service will be provided around the development in addition to first-class security.

The Venus luxury development provides breathtaking beauty you will fall in love with.

Apartment Prices start from €900,000

Villa Prices start from €950,000

ffd_displayaddress
floor
ffd_halfbathrooms_pb
ffd_hide_address_on_site
ffd_key_words
Tombs of the Kings Ave
ffd_lastmodifieddate
2023-05-22T17:40:05.000+0000
lat
34.7711900
ffd_listofficemlsid
ffd_listofficename
ffd_listingagent_pb
0036g00002NG0kNAAT
ffd_listing_agent_email
ffd_listing_agent_firstname
ffd_listing_agent_lastname
ffd_listingagentmlsid
ffd_listingagentname
ffd_listing_agent_website
https://bestinvest.com.tr/properties/venus-luxury-love-and-beauty-overlooking-the-white-foam-of-the-crystalline-sea-a-private-world-class-community/
price
1019539.9999999999
ffd_listingtype
Sale
location
Paphos, Cyprus
lng
32.4261300
sq_feet
ffd_non_member_paid
ffd_other_currency_amount
950000
ffd_other_currency_type
EUR
ffd_ownerid
0056g0000088SLxAAM
ffd_pool_pb
ffd_price_upon_request
building_type
Apartment
ffd_id
a0E6g00000BG7ujEAD
ffd_totalarea_pb
ffd_solddate
ffd_soldprice
ffd_state_pb
ffd_status
Active
ffd_threequarterbathrooms
ffd_unit_of_measure
ffd_brokerage_id
0016g00002TdTAIAA3
year_built
ffd_postalcode_pb
pba__WebsiteId__c
365582
pba__Listing_Website__c
https://www.forbesglobalproperties.com/listings/venus-luxury-love-and-beauty-overlooking-the-white-foam-of-the-crystalline-sea
Site_Post_Id__c
365582
ffd_media
a:12:{i:0;s:107:"https://s3.amazonaws.com/propertybase-clients/00D6g000007OY6LEAW/a0O6g00000AnfAz/oc3deb6jc/01%20%281%29.jpg";i:1;s:107:"https://s3.amazonaws.com/propertybase-clients/00D6g000007OY6LEAW/a0O6g00000AnfAz/9byiuryua/02%20%282%29.jpg";i:2;s:107:"https://s3.amazonaws.com/propertybase-clients/00D6g000007OY6LEAW/a0O6g00000AnfAz/09rdwmtjq/03%20%282%29.jpg";i:3;s:107:"https://s3.amazonaws.com/propertybase-clients/00D6g000007OY6LEAW/a0O6g00000AnfAz/m4yu50b8l/04%20%281%29.jpg";i:4;s:107:"https://s3.amazonaws.com/propertybase-clients/00D6g000007OY6LEAW/a0O6g00000AnfAz/odpfla5t5/05%20%281%29.jpg";i:5;s:107:"https://s3.amazonaws.com/propertybase-clients/00D6g000007OY6LEAW/a0O6g00000AnfAz/r864fjauq/05%20%282%29.jpg";i:6;s:107:"https://s3.amazonaws.com/propertybase-clients/00D6g000007OY6LEAW/a0O6g00000AnfAz/g065o7tll/06%20%282%29.jpg";i:7;s:97:"https://s3.amazonaws.com/propertybase-clients/00D6g000007OY6LEAW/a0O6g00000AnfAz/rbfmub6u2/07.jpg";i:8;s:107:"https://s3.amazonaws.com/propertybase-clients/00D6g000007OY6LEAW/a0O6g00000AnfAz/web0nrlam/08%20%282%29.jpg";i:9;s:107:"https://s3.amazonaws.com/propertybase-clients/00D6g000007OY6LEAW/a0O6g00000AnfAz/i0sdvnyqx/09%20%281%29.jpg";i:10;s:107:"https://s3.amazonaws.com/propertybase-clients/00D6g000007OY6LEAW/a0O6g00000AnfAz/adb3hk7lp/10%20%281%29.jpg";i:11;s:103:"https://s3.amazonaws.com/propertybase-clients/00D6g000007OY6LEAW/a0O6g00000AnfAz/ms1juwz1v/Paphos1.jpeg";}
_thumbnail_id
365583
ffd_featured_image
https://s3.amazonaws.com/propertybase-clients/00D6g000007OY6LEAW/a0O6g00000AnfAz/oc3deb6jc/01%20%281%29.jpg
agents
a:2:{i:0;s:6:"358297";i:1;s:6:"358299";}
_wp_old_date
2023-05-22
ffd_record_is_deleted
featured_images
365583
listing_images
a:12:{i:0;s:6:"365583";i:1;s:6:"365584";i:2;s:6:"365585";i:3;s:6:"365586";i:4;s:6:"365587";i:5;s:6:"365588";i:6;s:6:"365589";i:7;s:6:"365590";i:8;s:6:"365591";i:9;s:6:"365592";i:10;s:6:"365593";i:11;s:6:"365594";}
_sbi_oembed_done_checking
1
post_member_id
349228
post_agent_id
358297
post_coagent_id
358299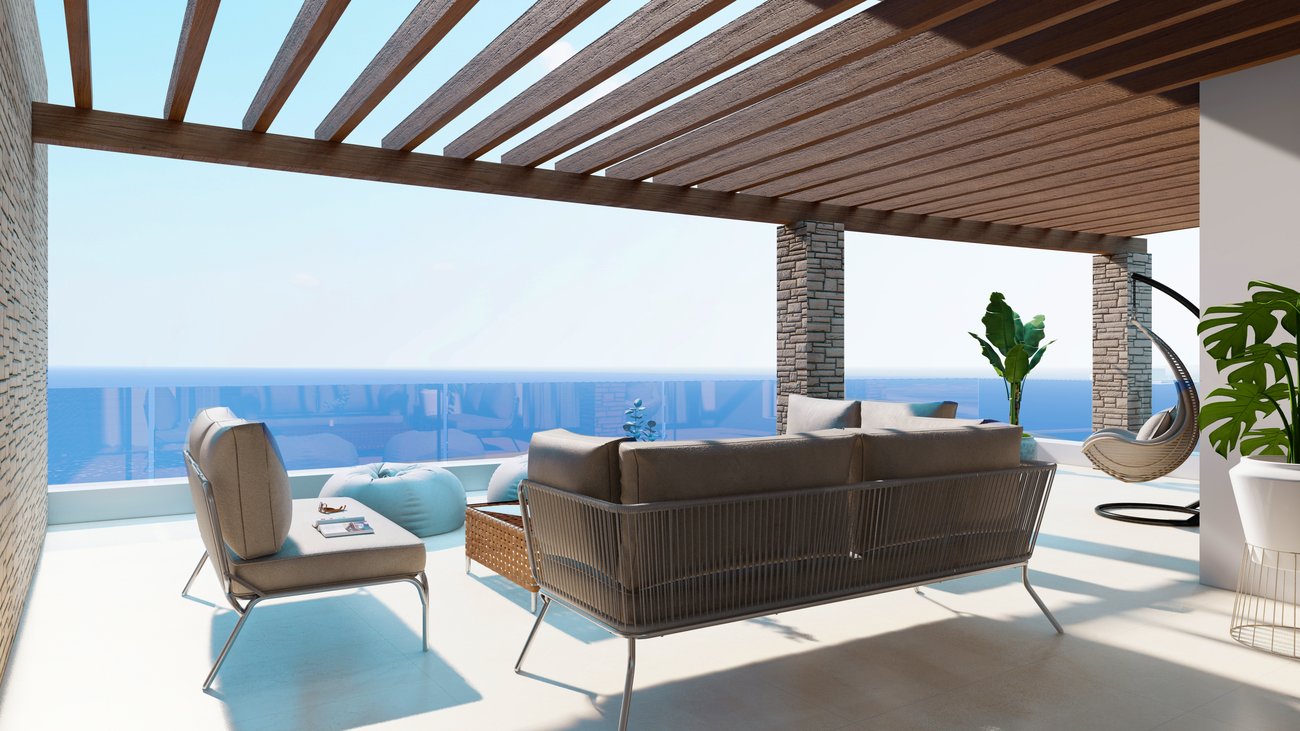 Venus Luxury, Love and Beauty Overlooking the White Foam of the Crystalline Sea
EUR 950,000
(US $1,019,540)
Paphos
Paphos, Cyprus
Status: Active
The Venus luxury development is perched on the elevated serene south-west coast of Cyprus, overlooking the radiant crystal waters of the Mediterranean, the countless pristine white sandy beaches, the uncompromising horizon views, bedside the natural beauty of the protected areas of conservation and close to all amenities. It encapsulates the ultimate lifestyle of opulence, privacy, security, high quality architecture and interior design, self sufficiency and tranquillity which facilities modern and contemporary living styles. It is truly majestic, a vision of the future for active or recreational living. The use of clear architectural lines, the incorporation of sustainable local materials and resources, and the protection of the environment, have all been incorporated into the overall concept.
The project consists of 35 bespoke villas with 5 different innovative design types specifically located to maximise the splendour of their settings. Each villa features a stunning pool, large inviting smart living spaces, lavish high ceilings, and a fully equipped state-of-the-art kitchen with the finest selection of materials and equipment. The rooms are designed and furnished with incredible attention to detail reflecting the grandeur of the space. A varying selection of styles are available.
The most luxurious villas include a cinema room, entertainment and games room, private gymnasiums, jacuzzis. Individual requirements can also be accommodated as desired.
There are also three blocks of lavish high end apartments. Of discerning taste, with one, two, and three-bedroom options, the apartments have elevated unobstructed prestigious seafront views and have a very high quality finish. The minimalist interior design concept absorbs the natural light and environment into the living spaces and provides a sense that it all belongs to you. Dominating master bedrooms are provided which are eloquently designed and furnished, having full height glass panels to the front which extend onto a deck. From here the morning and setting sun can be appreciated for all its natural beauty.
The complex includes heavenly landscaped gardens, a clubhouse with a 24-hour reception, eclectic restaurants, a private gym and fitness facilities, first-class security, and an extensive range of quality amenities.
For your comfort and enjoyment of this ultimate experience, a concierge service is available at all times, a buggy service will be provided around the development in addition to first-class security.
The Venus luxury development provides breathtaking beauty you will fall in love with.
Apartment Prices start from €900,000
Villa Prices start from €950,000
This unique home is a prime example of the luxury real estate available in Paphos, . You can visit our search pages for more luxury real estate choices in Paphos.