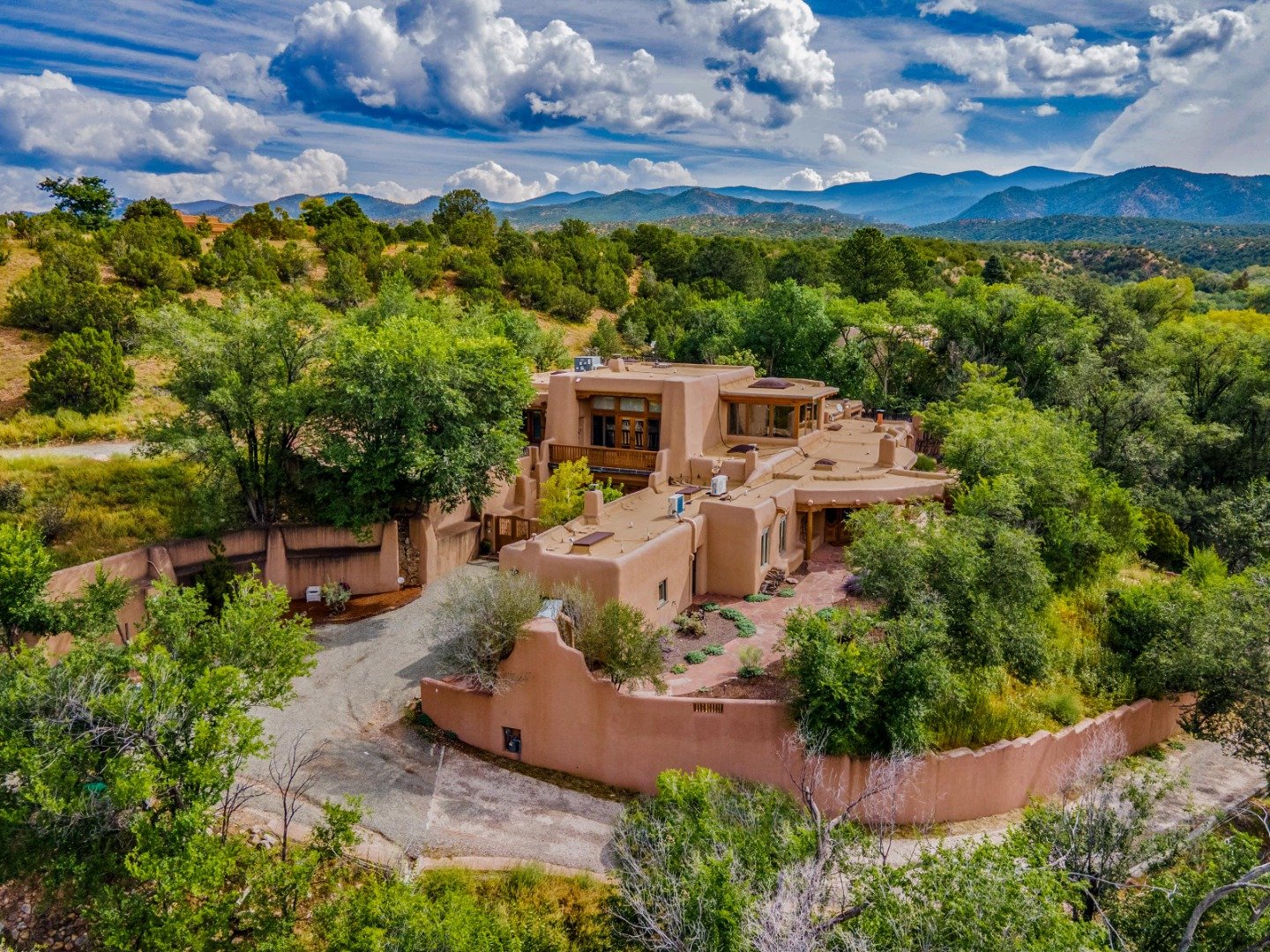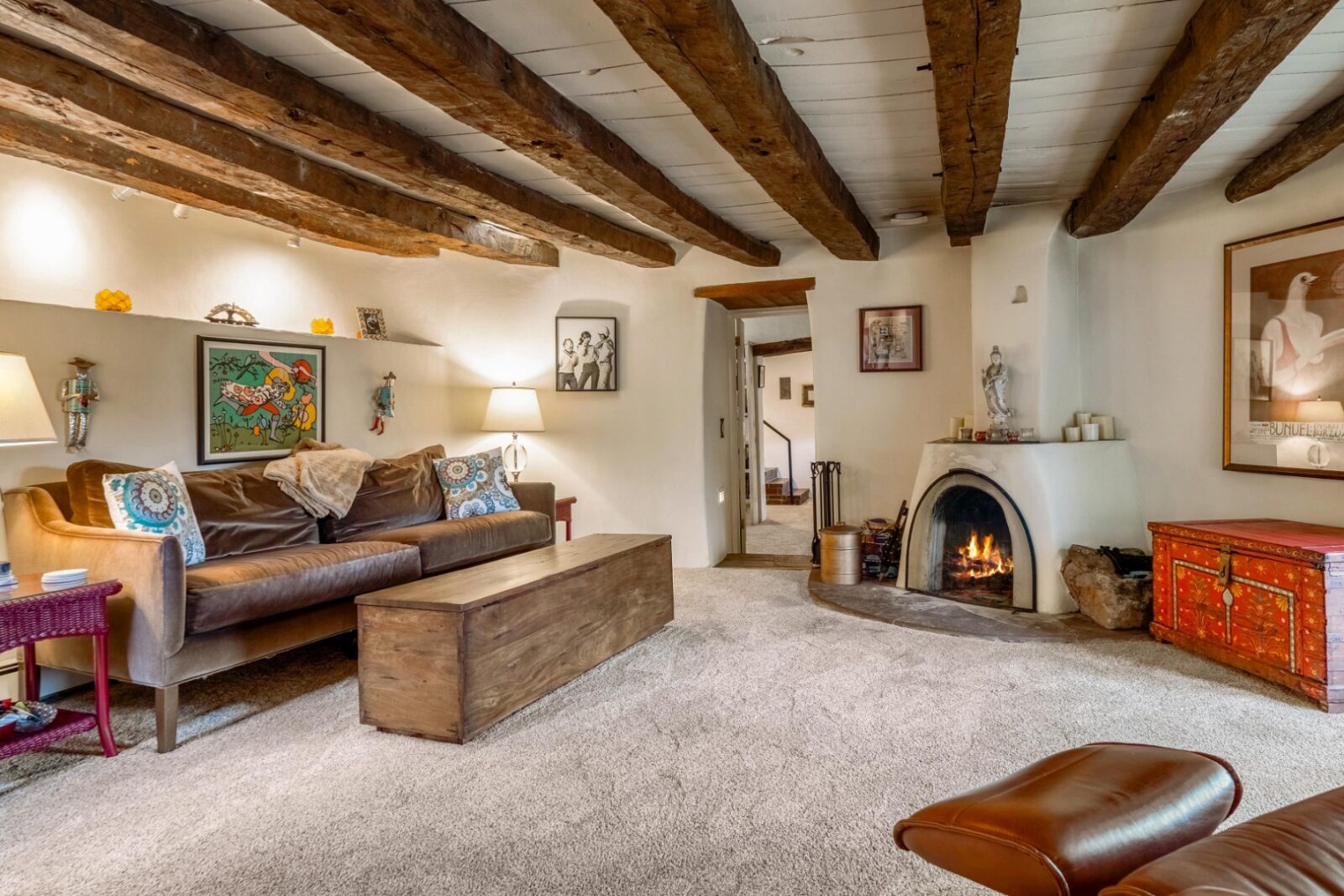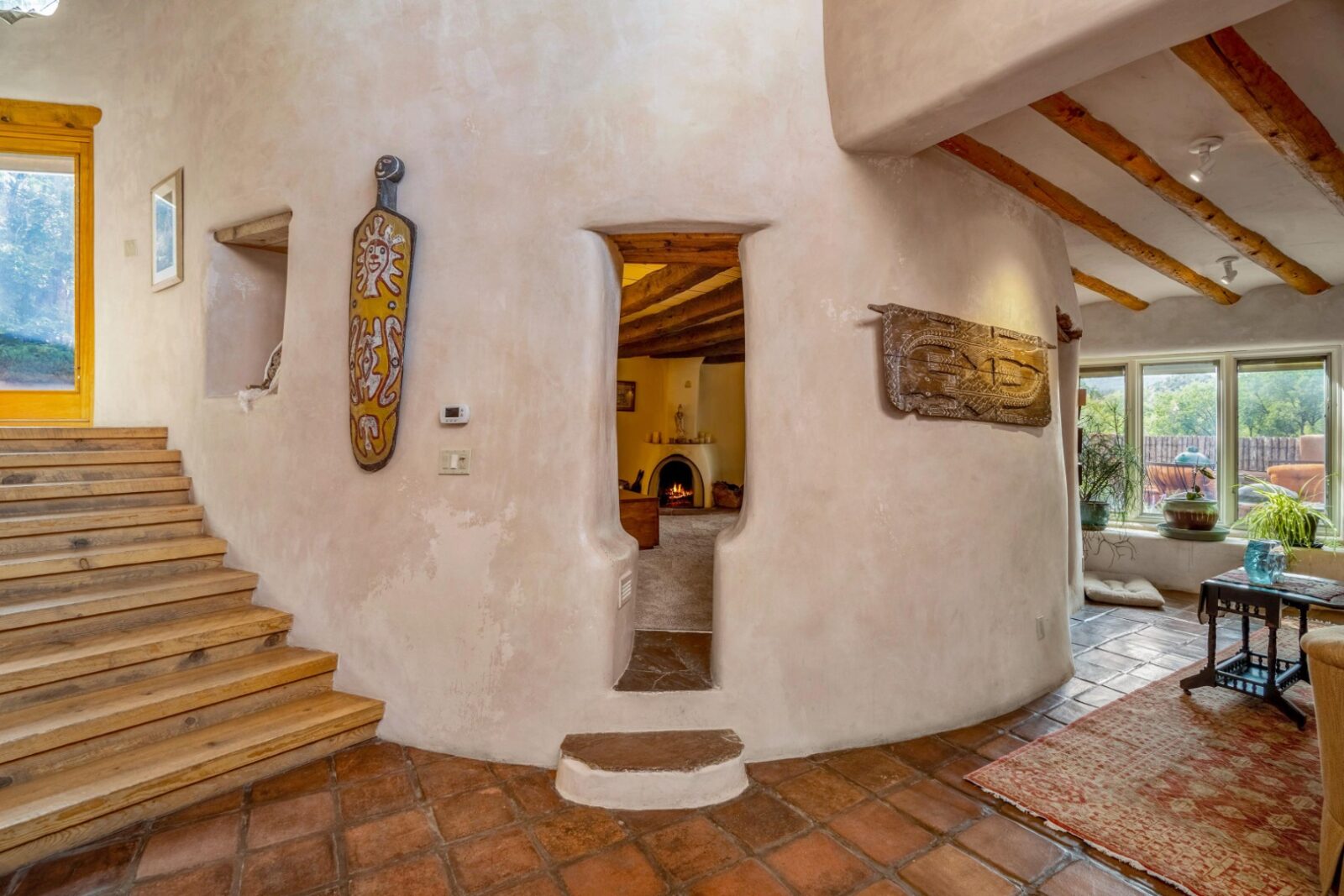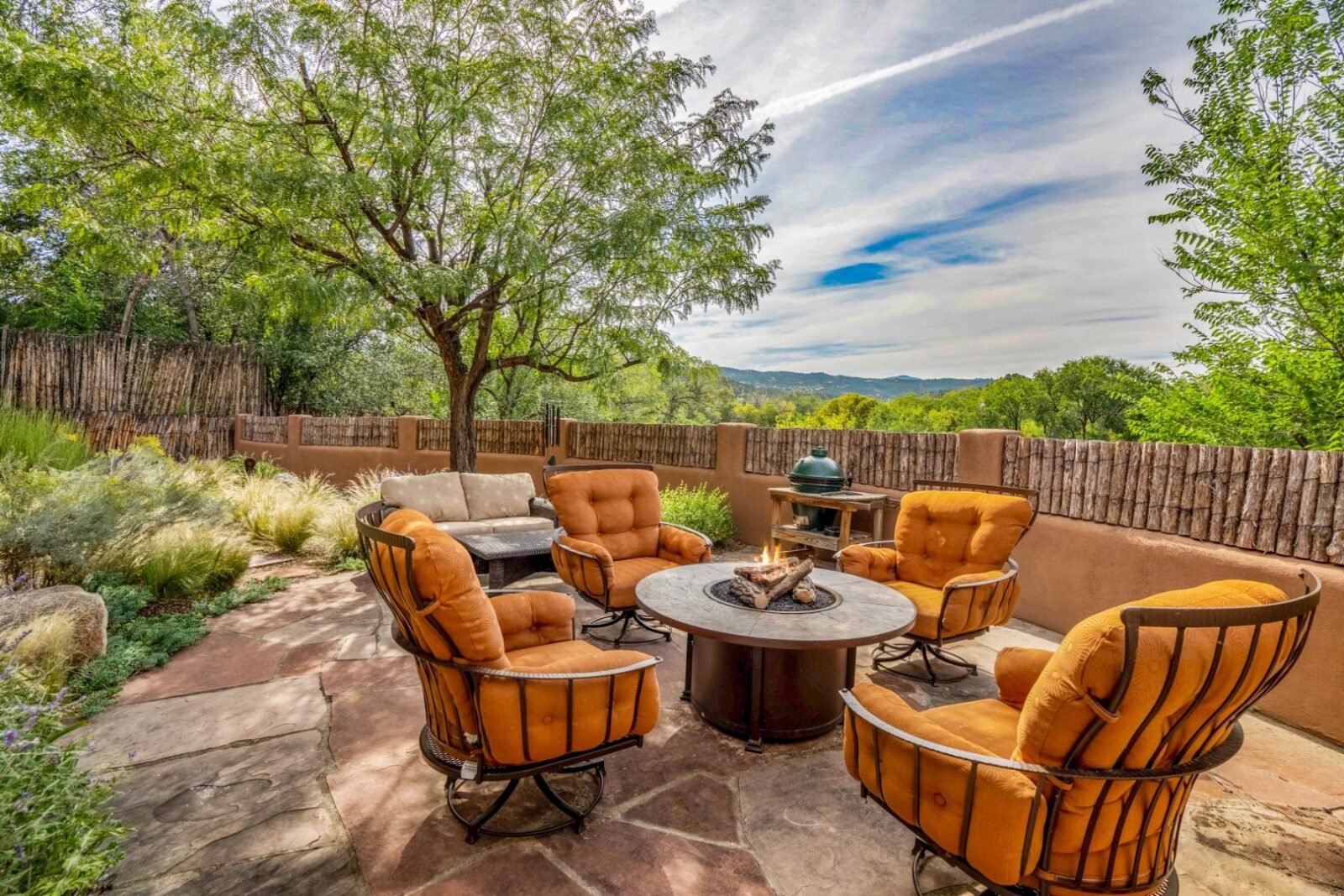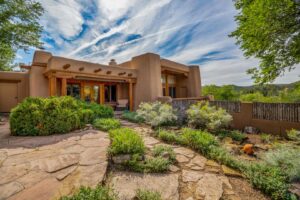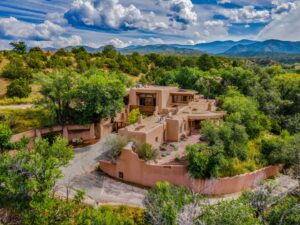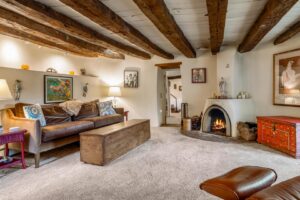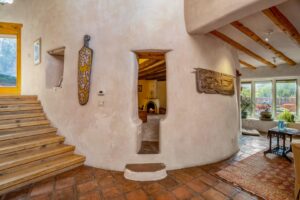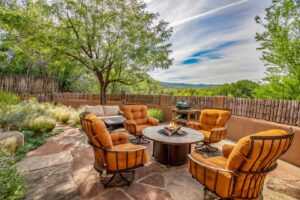 Majestic Historic Property in Tesuque
5 White Boulder Road
Santa Fe, New Mexico, 87506, United States
Status: Active
White Boulder is a majestic historic property tucked into the foothills of Tesuque. Only 10 minutes from the plaza, this gracious home has privacy and views, history, and modern amenities. With over 6,000 sq ft, there is abundant space for luxurious Santa Fe living.
The home has evolved around the original structure, a circular kiva with 3' thick adobe walls, oxblood flooring, vigas, and a fireplace. You can feel the history of the Tesuque River valley through these massive walls, which the tax assessor dates to 1867, though they are perhaps older. The intimate, cozy space of the kiva, contrasts deliciously with the soaring 20' high ceilings of the adjacent living room. There are multiple living rooms, seven fireplaces, two grand bedroom suites with private outdoor spaces, and a third guest area with its own entrance.
The Primary bedroom has an expansive living room, dressing room, and bathroom all on its own level with a manicured outdoor space. The guest suite was fully renovated to impeccable standards around 2007. A mix of adobe wall construction and frame construction, the home presents a blend of classic Santa Fe style with the grand scale one expects from a home of this caliber.
The burbling Tesuque River runs right under the property and can be heard from the plentiful outdoor spaces, carefully designed for four-season outdoor living. Bishops Lodge is about a mile away offering high-end dining and lodging nearby. Tesuque Village market is a short mile and half trek in the opposite direction for your local needs. This home offers an ideal opportunity for all the facets of comfortable, luxurious Santa Fe living.
This unique 3 Bedroom home with 4 Bathrooms is a prime example of the luxury real estate available in Santa Fe, New Mexico. You can visit our New Mexico search pages for more luxury real estate choices in Santa Fe.