| | |
| --- | --- |
| ffd_listing_title | 3 bedroom Flat/Apartment in Pimlico |
| ffd_unique_id | |
| ffd_mls_id | |
| ffd_salesforce_id | a0E6g00000A3wCBEAZ |
| ffd_address_pb | Crown Reach, 145 Grosvenor Road, SW1V |
| address | Crown Reach, 145 Grosvenor Road, SW1V |
| baths | 2 |
| beds | 3 |
| ffd_city_pb | Greater London |
| ffd_colistingagent_pb | |
| ffd_colistingagentemail_pb | |
| ffd_colistingagentmlsid | |
| ffd_colistingagentname | |
| ffd_colistingofficemlsid | |
| ffd_colistingofficename_pb | |
| ffd_country_pb | United Kingdom |
| ffd_createddate | 2023-02-11T10:37:00.000+0000 |
| about | A bright and laterally spacious three bedroom apartment with a large L-shaped reception including a generous dining area, high ceilings and direct access onto a private terrace with stunning river views. The property further comprises a modern kitchen, two bathrooms and 2nd large private terrace accessed by two bedrooms. It also benefits from lift access, 24 hour concierge and allocated off-street parking. Unusually, it comes with a long lease and no onward chain. Crown Reach is a highly desirable and award-winning development which affords some of the most breathtaking views of the river Thames. Residents also have access to a well maintained riverside communal garden. Location: Crown Reach is situated minutes from local amenities and the transport links of Pimlico (Victoria line) and Vauxhall (Victoria line and Mainline station). It is also moments from some of London's most famous landmarks including Tate Britain, Houses of Parliament and London Eye. |
| ffd_displayaddress | |
| floor | |
| ffd_halfbathrooms_pb | 0 |
| ffd_hide_address_on_site | |
| ffd_key_words | Greater London;United Kingdom;City;Greater London, England;Westminster England;City Greater London;City Westminster;Westminster;UK |
| ffd_lastmodifieddate | 2023-03-24T00:26:10.000+0000 |
| lat | 51.487543 |
| ffd_listofficemlsid | |
| ffd_listofficename | |
| ffd_listingagent_pb | 0036g00002ALrMFAA1 |
| ffd_listing_agent_email | |
| ffd_listing_agent_firstname | |
| ffd_listing_agent_lastname | |
| ffd_listingagentmlsid | |
| ffd_listingagentname | |
| ffd_listing_agent_website | https://www.chestertons.co.uk/en-gb/property-to-buy/gb/pimlico/pim220023 |
| price | 2118054 |
| ffd_listingtype | Sale |
| location | Greater London, England, United Kingdom |
| lng | -0.129777 |
| sq_feet | 0 |
| ffd_non_member_paid | |
| ffd_other_currency_amount | 2000000 |
| ffd_other_currency_type | GBP |
| ffd_ownerid | 0056g000006m3cgAAA |
| ffd_pool_pb | |
| ffd_price_upon_request | |
| building_type | Apartment |
| ffd_id | a0E6g00000A3wCBEAZ |
| ffd_totalarea_pb | 0 |
| ffd_solddate | |
| ffd_soldprice | |
| ffd_state_pb | England |
| ffd_status | Active |
| ffd_threequarterbathrooms | 0 |
| ffd_unit_of_measure | Square Feet |
| ffd_brokerage_id | 0016g00002KskJEAAZ |
| year_built | 0 |
| ffd_postalcode_pb | SW1V 3JU |
| pba__WebsiteId__c | 315860 |
| pba__Listing_Website__c | https://www.forbesglobalproperties.com/listings/3-bedroom-flat-apartment-in-pimlico |
| Site_Post_Id__c | 315860 |
| ffd_media | a:14:{i:0;s:88:"https://images.chestertons.co.uk/assets/r/chips/che/PIM/22/PIM220023_03-JPG-l-1600-0.jpg";i:1;s:88:"https://images.chestertons.co.uk/assets/r/chips/che/PIM/22/PIM220023_18-JPG-l-1600-0.jpg";i:2;s:88:"https://images.chestertons.co.uk/assets/r/chips/che/PIM/22/PIM220023_11-JPG-l-1600-0.jpg";i:3;s:88:"https://images.chestertons.co.uk/assets/r/chips/che/PIM/22/PIM220023_13-JPG-l-1600-0.jpg";i:4;s:88:"https://images.chestertons.co.uk/assets/r/chips/che/PIM/22/PIM220023_05-JPG-l-1600-0.jpg";i:5;s:88:"https://images.chestertons.co.uk/assets/r/chips/che/PIM/22/PIM220023_02-JPG-l-1600-0.jpg";i:6;s:88:"https://images.chestertons.co.uk/assets/r/chips/che/PIM/22/PIM220023_20-JPG-l-1600-0.jpg";i:7;s:88:"https://images.chestertons.co.uk/assets/r/chips/che/PIM/22/PIM220023_16-JPG-l-1600-0.jpg";i:8;s:88:"https://images.chestertons.co.uk/assets/r/chips/che/PIM/22/PIM220023_09-JPG-l-1600-0.jpg";i:9;s:88:"https://images.chestertons.co.uk/assets/r/chips/che/PIM/22/PIM220023_01-JPG-l-1600-0.jpg";i:10;s:88:"https://images.chestertons.co.uk/assets/r/chips/che/PIM/22/PIM220023_10-JPG-l-1600-0.jpg";i:11;s:88:"https://images.chestertons.co.uk/assets/r/chips/che/PIM/22/PIM220023_07-JPG-l-1600-0.jpg";i:12;s:88:"https://images.chestertons.co.uk/assets/r/chips/che/PIM/22/PIM220023_08-JPG-l-1600-0.jpg";i:13;s:88:"https://images.chestertons.co.uk/assets/r/chips/che/PIM/22/PIM220023_17-JPG-p-1600-0.jpg";} |
| _thumbnail_id | 315861 |
| ffd_featured_image | https://images.chestertons.co.uk/assets/r/chips/che/PIM/22/PIM220023_03-JPG-l-1600-0.jpg |
| agents | a:1:{i:0;s:6:"313247";} |
| _wp_old_date | 2023-02-15 |
| ffd_record_is_deleted | |
| _wp_old_slug | 3-bedroom-flat-apartment-in-crown-reach |
| featured_images | 315861 |
| primary_media_0_image | 315861 |
| _primary_media_0_image | field_5f988067abcc4 |
| primary_media_0_video | |
| _primary_media_0_video | field_5f98807dabcc5 |
| primary_media_1_image | 315862 |
| _primary_media_1_image | field_5f988067abcc4 |
| primary_media_1_video | |
| _primary_media_1_video | field_5f98807dabcc5 |
| primary_media_2_image | 315863 |
| _primary_media_2_image | field_5f988067abcc4 |
| primary_media_2_video | |
| _primary_media_2_video | field_5f98807dabcc5 |
| primary_media | 3 |
| _primary_media | field_5f98805cabcc3 |
| secondary_media_0_image | 315861 |
| _secondary_media_0_image | field_5f988119a39fd |
| secondary_media_0_video | |
| _secondary_media_0_video | field_5f988119a39fe |
| secondary_media_1_image | 315868 |
| _secondary_media_1_image | field_5f988119a39fd |
| secondary_media_1_video | |
| _secondary_media_1_video | field_5f988119a39fe |
| secondary_media_2_image | 315872 |
| _secondary_media_2_image | field_5f988119a39fd |
| secondary_media_2_video | |
| _secondary_media_2_video | field_5f988119a39fe |
| secondary_media_3_image | 315864 |
| _secondary_media_3_image | field_5f988119a39fd |
| secondary_media_3_video | |
| _secondary_media_3_video | field_5f988119a39fe |
| secondary_media_4_image | 315865 |
| _secondary_media_4_image | field_5f988119a39fd |
| secondary_media_4_video | |
| _secondary_media_4_video | field_5f988119a39fe |
| secondary_media_5_image | 315870 |
| _secondary_media_5_image | field_5f988119a39fd |
| secondary_media_5_video | |
| _secondary_media_5_video | field_5f988119a39fe |
| secondary_media_6_image | 315867 |
| _secondary_media_6_image | field_5f988119a39fd |
| secondary_media_6_video | |
| _secondary_media_6_video | field_5f988119a39fe |
| secondary_media_7_image | 315873 |
| _secondary_media_7_image | field_5f988119a39fd |
| secondary_media_7_video | |
| _secondary_media_7_video | field_5f988119a39fe |
| secondary_media_8_image | 315871 |
| _secondary_media_8_image | field_5f988119a39fd |
| secondary_media_8_video | |
| _secondary_media_8_video | field_5f988119a39fe |
| secondary_media_9_image | 315874 |
| _secondary_media_9_image | field_5f988119a39fd |
| secondary_media_9_video | |
| _secondary_media_9_video | field_5f988119a39fe |
| secondary_media | 10 |
| _secondary_media | field_5f988119a39fc |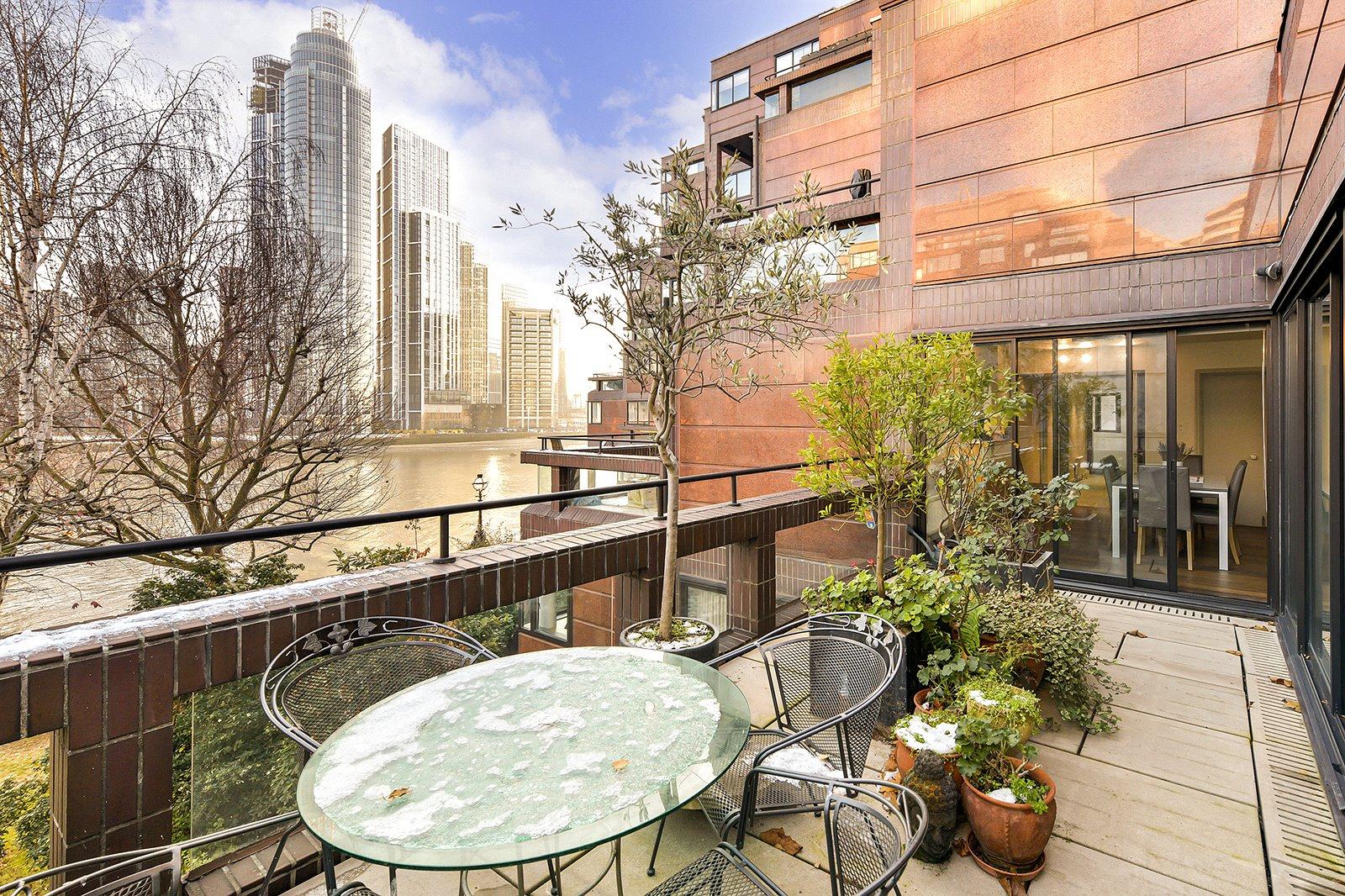 3 bedroom Flat/Apartment in Pimlico
GBP 2,000,000
(US $2,118,054)
Crown Reach, 145 Grosvenor Road, SW1V
Greater London, England, United Kingdom
Status: Active
A bright and laterally spacious three bedroom apartment with a large L-shaped reception including a generous dining area, high ceilings and direct access onto a private terrace with stunning river views. The property further comprises a modern kitchen, two bathrooms and 2nd large private terrace accessed by two bedrooms. It also benefits from lift access, 24 hour concierge and allocated off-street parking. Unusually, it comes with a long lease and no onward chain. Crown Reach is a highly desirable and award-winning development which affords some of the most breathtaking views of the river Thames. Residents also have access to a well maintained riverside communal garden. Location: Crown Reach is situated minutes from local amenities and the transport links of Pimlico (Victoria line) and Vauxhall (Victoria line and Mainline station). It is also moments from some of London's most famous landmarks including Tate Britain, Houses of Parliament and London Eye.
Properties You Might Also Like
GBP 2,497,000
(US $2,644,390)
Greater London, England, United Kingdom
3 bedroom Flat in Damac Tower
GBP 2,748,000
(US $2,910,206)
Greater London, England, United Kingdom
3 bedroom Flat in Damac Tower
This unique 3 Bedroom home with 2 Bathrooms is a prime example of the luxury real estate available in Greater London, England. You can visit our England search pages for more luxury real estate choices in Greater London.