| | |
| --- | --- |
| ffd_objectsync_id | 0036g00000w3hN6AAI |
| ffd_salesforce_id | 0036g00000w3hN6AAI |
| ffd_id | 0036g00000w3hN6AAI |
| email | timstice@hawaiilife.com |
| phone | (808) 268-8511 |
| is_member | 1 |
| dre | RS-80186 |
| website | https://www.hawaiilife.com/agents/timstice |
| languages | |
| twitter | |
| linkedin | |
| instagram | |
| title_at_agency | Realtor Broker |
| ffd_ownerid | 0056g000005rtTCAAY |
| agency | Hawaii Life |
| brokerage_id | 0016g00001AMa0bAAD |
| small_profile_picture | 85000 |
| _thumbnail_id | 85000 |
| keywords | Hawaii Life USA HI Big Island Hakalau Hawi Kailua Kona Kailua-kona Kamuela Kapaau Naalehu Ninole Pepeekeo Waikoloa Kauai Anahola Haena Hanalei Kilauea Poipu Princeville Wainiha/haena Lanai City Maui Haiku Hana Kihei Kula Lahaina Paia Wailuku Oahu Haleiwa Honolulu Kahuku Waialua Waimanalo Captain Cook Kailua-Kona Kealakekua Kapaa Kealia Koloa Kaneohe Laie |
| facebook | |
| agent_title | Realtor Broker |
| mobilephone | |
| agent_location | |
| agent_city | |
| agent_state | |
| agent_country | |
| post_member_id | 82991 |
| agent_first_name | Tim |
| agent_last_name | Stice |
| profile_image | 85000 |
| _sbi_oembed_done_checking | 1 |
| disable_user_account | 0 |
Agent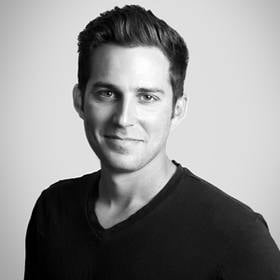 Hawaii Life
timstice@hawaiilife.com
(808) 268-8511
Life on Maui is best enjoyed through the support of those around you. I am grateful to have support from my immediate and extended family on Maui, starting with my wife Michaela and son Warner. Each year our family grows; new clients and new neighbors transition into lifelong relationships.
This is the business model that Josh Jerman (my business partner) and I live by. We understand that we are fortunate to lead the lives we do. We understand that we owe our lifestyle to our community and this beautiful island, which supports us. This is the reason we're at the forefront of our Realtor community by serving on both the local and state Realtor boards as well as being involved in a number of nonprofits. These endeavors allow me to be in front of real estate and community affairs, which in turn, enables me to serve my clients to the best of my ability.
Part of being successful in any profession is having the ability to recognize areas where you can improve. This is the reason why I partnered with Josh Jerman (2019 Maui Realtor Broker of the Year) several years back. The benefit of having two brokers with unique points of view has proven to be invaluable. Together, we have a combined 25 years of real estate experience.
When I am not practicing real estate, you can find me spending time with my family (chasing our 18-month old through the yard), tractoring around our farm in Haiku, training Jiu-Jitsu, or enjoying the water.
I love the community I live in. I love my 'Hawaii Life'
Aloha,
Tim
Visit Tim Stice's Site