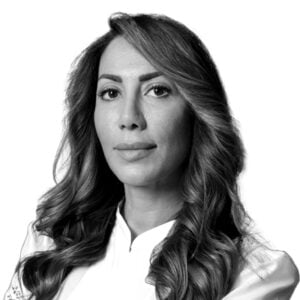 Driven Properties
[email protected]
Dubai, Dubai, United Arab Emirates

+971 50 378 9898
Saloomeh Ainavi is a seasoned real estate agent with a thriving career spanning since 2006. With over 18 years of residency in Dubai, Saloomeh possesses an intimate knowledge of the local real estate market that sets her apart. As a testament to her expertise, she has consistently been recognized as the top sales agent, securing this prestigious title for multiple years.
Saloomeh's success stems from her comprehensive understanding of the UAE property landscape. Her vast knowledge and extensive experience enable her to navigate the complexities of the market effortlessly. From luxury residences to prime investment opportunities, Saloomeh's proficiency covers it all.
However, Saloomeh's true strength lies in her ability to connect deeply with her clients and grasp their unique requirements. By actively listening and empathizing, she ensures that each client's vision, whether finding their dream home or identifying the next lucrative venture, is understood and met. Leveraging her wide-reaching network and impressive connections, Saloomeh goes above and beyond to match her clients with perfect opportunities.
All Properties