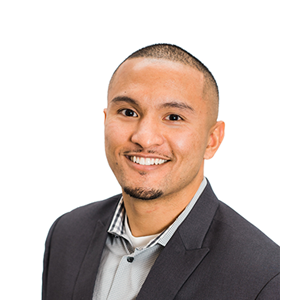 LUXE
[email protected]
503.703.0700
Born in Orange, California, Paul Trakarn is a first generation American who has shown through his leadership and service that anything is possible. Brought up by a hard-working mother from Thailand, Paul graduated from the University of Oregon with a degree in Economics and Business/Asian Studies and is fluent in Thai, an advantage he uses while working with many international clients.
His experience in e-commerce sales and the restaurant/hospitality service industry (his family owns Sivalai Thai restaurant in Portland) combined with his thirst for knowledge and personal growth has given Paul the professional drive to become one of Portland's most highly recommended real estate brokers. His business is 100% referrals, giving him the ability to provide the highest level of concierge service – from flying to meet clients for the day to rolling out the red carpet for a tour of Portland.
Paul is committed to making sure all the right questions are asked, all the little details are taken care of, negotiations are expertly handled, and most importantly, ensuring the needs of all parties are addressed. By sharing his vast knowledge of the real estate market with clients, he's able to guide them in finding the right home in the right neighborhood at the right price. But his superior customer service doesn't end when a home is found. Paul's top-notch network of lenders, inspectors, contractors, and other service providers give clients the peace of mind that they'll be priority number one throughout the home buying process…and beyond.
When Paul isn't helping clients find the home of their dreams, he's active in both professional and charitable organizations, including the Asian Real Estate Association of America (Portland Chapter Board), Ronald McDonald House Charities (Friends of the House Board), and the Portland Metropolitan Association of Realtors (Young Professionals Network Board). Paul was also honored as a National Association of Realtors "30 Under 30" finalist and is a Certified International Property Consultant for Dubai, which allows him to promote Dubai real estate in the United States and represent developers in Dubai who wish to do business in the U.S.
Above all, Paul values the friendships he cultivates with each of his clients. By putting this friendship above his business relationships with them, Paul has the integrity to become a true advocate who goes the extra mile for each and every client.
Contact
Paul Trakarn
LIC.# 201208359
Office