| | |
| --- | --- |
| ffd_objectsync_id | 0036g00001LOBvdAAH |
| ffd_salesforce_id | 0036g00001LOBvdAAH |
| ffd_id | 0036g00001LOBvdAAH |
| email | mraasveldt@sorensenrealestate.com |
| phone | 772-492-5300 |
| is_member | 1 |
| dre | 3080894 |
| website | https://www.dalesorensenbeachliving.com |
| languages | |
| twitter | |
| linkedin | |
| instagram | https://www.instagram.com/verobeachliving/ |
| title_at_agency | |
| ffd_ownerid | 0056g000006J68sAAC |
| agency | Dale Sorensen Real Estate |
| brokerage_id | 0016g00001bHWaAAAW |
| small_profile_picture | 96639 |
| _thumbnail_id | 96639 |
| keywords | Dale Sorensen Hutchinson Island Vero Beach FL Florida USA Indian River Shores |
| facebook | |
| agent_title | |
| mobilephone | 772-360-6277 |
| agent_location | |
| agent_city | |
| agent_state | |
| agent_country | |
| post_member_id | 94404 |
| agent_first_name | Megan |
| agent_last_name | Raasveldt |
| profile_image | 96639 |
| _sbi_oembed_done_checking | 1 |
| disable_user_account | 0 |
| post_user_id | 2188 |
Agent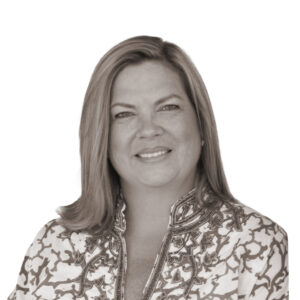 Dale Sorensen Real Estate
mraasveldt@sorensenrealestate.com
772-492-5300
772-360-6277
Megan Raasveldt has been helping hundreds of clients on Florida's East Coast for over a decade. Having explored all four corners of the country, Megan decided to settle down in Vero Beach, Florida and has been lucky enough to call this slice of paradise her home for the past 17 years.
Megan specializes in listening to the needs of her customers and taking the time to make their dreams a reality. Through the ups and downs of the real estate economy, her business has thrived through dedication, hard work, and a client first mentality.
Being part of Dale Sorensen Real Estate, the number one company in Indian River County, has also been an important part of Megan's success. Through their national and international affiliations, Megan is not only a local Realtor, but global one as well. Megan has been a consistent top producer with DSRE and has multiple professional qualifications including CNHS, CSP, CDPE, SRES and RCC. Megan is joined on The Raasveldt Group by Hugo Raasveldt, who was born and raised in Leiden, The Netherlands. He is fluent in Dutch, German, Japanese, English and Spanish and enjoys helping clients get from point A to point B in their real estate transaction.
Visit Megan Raasveldt's Site
All Properties
Vero Beach, Florida, United States
Indian River Shores Newest Luxury Enclave
Vero Beach, Florida, United States
Florida Home Steps from Ocean
Vero Beach, Florida, United States
Luxury Oceanfront Residence in Indian River Shores Florida
Contact
Megan Raasveldt
LIC.# 3080894
Office