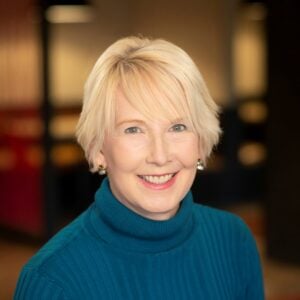 Slifer Smith & Frampton Real Estate
[email protected]
(970) 390-7493
+1 9703907493
Lissa has been a Top Producer since her first year at SSF in 2002 and has rapidly built a tenured real estate career. She was the branch broker at The Slifer House, Slifer Smith and Frampton's flagship office and previously the Branch Broker at the Westin SSF office. She draws upon her extensive and diverse work experience including financial planning, non-profit work, national and international sales, and serving as a key board executive under the leadership of President Gerald R. Ford, in order to provide each client unparalleled real estate guidance. As a local to the Vail Valley for over 40 years, Lissa has watched the market evolve into what it is today, and coupled with her background in the financial sector, she can provide profound insights into market conditions and advise accordingly. Lissa is uniquely positioned to manage your real estate needs from start to close, and her proven commitment to serving the community we have all come to love ensures she will go the extra mile to make your real estate dreams come true.
Lissa has teamed up with long-time local Jack Affleck to form the Own Your Vail team. In today's highly competitive real estate market you need to be represented by the top industry professionals, and with Own Your Vail you get 2 for the price of 1! Lissa and Jack are two innovative brokers who are committed to working tirelessly to best serve your needs and accomplish your goals, for as long as it takes until the job is done. With over 40 years in the Vail Valley, Lissa and Jack know the community intimately and can make your real estate aspirations come to fruition. They listen and ask the right questions to assure they effectively and efficiently meet your specific objectives. Using proven expert real estate practices for selling and buying, they will hold your hand through the transactional journey from the moment you sign with them through to the closing table. Not only will they exceed your expectations during the process, you will even have fun while at it! Exceptional service guaranteed.
Visit Lissa Tyler's Site
Contact
Lissa Tyler
LIC.# 40041958