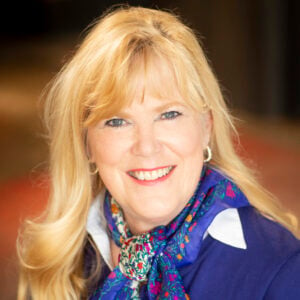 Slifer Smith & Frampton Real Estate
[email protected]

Karen hails from Milwaukee, Wisconsin. Karen was a florist by trade opening up her own studio in Milwaukee at the age of 19. She developed a successful business and all was great until a trip to Vail Colorado would change her course… On that ski trip to Vail she met her future husband, Vail's Piano Man, Micky Poage. She moved to Vail to be with Micky in 1981 and they were married 4 years later. Karen gave up her love for flowers and instead began her Real Estate career in 1985. She has been a full-time Broker since. The highlight of her career was helping Beaver Creek begin. She was co-lead listing broker for some of Beaver Creek's finest developments; Borders Lodge, Upper Borders Lodge, Royal Elk Townhomes, Oxford Court and Elkhorn Lodge. She has diverse knowledge of real Estate throughout Eagle County having sold properties from Gypsum to East Vail, Locals to Investors alike.
Karen resided in EagleVail for 19 years then moved to the golf course community of Cordillera in 2002. She enjoys golf, hiking, snowshoeing, and gardening. She is an avid genealogist and an accomplished landscape artist.
Micky and Karen have one son, Parker, who currently attends Texas A&M University.
Visit Karen Poage's Site
Contact
Karen Poage
LIC.# EA.001127455