| | |
| --- | --- |
| ffd_objectsync_id | 0036g00001wCs5HAAS |
| ffd_salesforce_id | 206057 |
| ffd_id | 0036g00001wCs5HAAS |
| phone | 916-847-2205 |
| is_member | 1 |
| dre | 01880488 |
| keywords | GUIDE Sacramento CA California USA |
| website | |
| languages | |
| email | justin@vierrarealestate.com |
| facebook | |
| twitter | |
| instagram | |
| linkedin | |
| title_at_agency | |
| ffd_ownerid | 0056g000007MXz9AAG |
| agency | Guide Real Estate |
| brokerage_id | 0016g000021iZoxAAE |
| small_profile_picture | 208898 |
| _thumbnail_id | 208898 |
| agent_title | |
| mobilephone | |
| agent_location | Sacramento, California |
| agent_city | |
| agent_state | |
| agent_country | |
| post_member_id | 176454 |
| agent_first_name | Justin |
| agent_last_name | Vierra |
| profile_image | 208898 |
| _sbi_oembed_done_checking | 1 |
| admin_form_edited | faac8e1 |
| _agent_first_name | field_646281b718a4f |
| _agent_last_name | field_6462820318a50 |
| _agent_title | field_640a309d62f34 |
| _email | field_640a309d62ebb |
| _profile_image | field_640a3149d1547 |
| _agent_location | field_640a3183d1548 |
| _post_member_id | field_640a309d63093 |
| _website | field_640a309d62fe4 |
| _phone | field_640a309d62f6f |
| _mobilephone | field_640a30a7d1546 |
| _dre | field_64591d72acabf |
| address | |
| _address | field_640a31a7d1549 |
| _agent_city | field_640f5e783c1a3 |
| _agent_state | field_640f5e963c1a4 |
| postalcode | |
| _postalcode | field_640f5ebb3c1a5 |
| _agent_country | field_640f5ec73c1a6 |
| _linkedin | field_640a3230d154b |
| _facebook | field_640a3245d154c |
| _instagram | field_640a3256d154d |
| _twitter | field_640a3265d154e |
| _disable_user_account | field_6463d8d00a13f |
| post_user_id | 2365 |
| _keywords | field_640a31f8d154a |
| disable_user_account | 0 |
Agent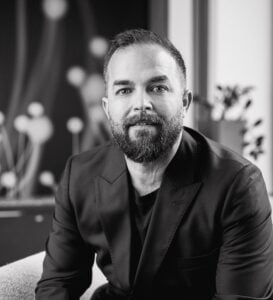 Guide Real Estate
justin@vierrarealestate.com
916-847-2205
Justin is a Sacramento native, and holds a BA from California State University, Sacramento.
Justin has extensive knowledge of tenant landlord, rent values, value add opportunities and the nuances of the local housing market because of his years as a Midtown property manager. In 2010 he decided to take his talents to the next level and become a Realtor. He specializes in listing and marketing homes for sale, working with investors, particularly multi-family residential, and first-time home buyers.
In just a few short years, Justin has quietly established himself as a top producing agent and is now hard at work building a team to support his clients real estate needs. Integrity, professionalism, and sense of humor are some of the qualities his clients are quick to point out as assets to them in real estate.
"My goal is a drama free purchase or sale for my clients"
When he is not hard at work selling or finding great homes for his clients, Justin may be found actively participating in volunteer opportunities in the community.
Along with his passion for community service, Justin enjoys traveling, supporting the Sacramento Kings and Oakland A's, sipping hand crafted beer, and hanging out with family.
All Properties
Contact
Justin Vierra
LIC.# 01880488
Office