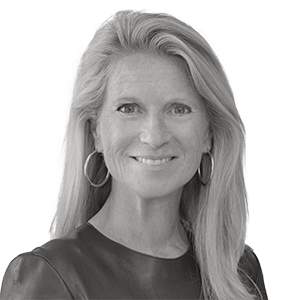 Turpin Realtors
[email protected]
908-766-6500 ext. 507
Joy brings a global and executive perspective to her sales associate position. Before joining the Bernardsville Office she had a 30-plus year career in the biopharmaceutical industry in communications, patient advocacy, sales and training. The majority of her career involved corporate and marketing communications for big pharma and small biotechnology companies. Joy worked for Roche, Agouron/Pfizer and Schering-Plough and has consulted for J&J, Merck, Regeneron, Sanofi and a variety of small to medium-sized biopharmaceutical companies.
Throughout her career Joy led teams that developed some of the world's most-recognized brands in oncology, HIV, ophthalmology and anti-infectives. Joy's pharmaceutical acumen serves her real estate clients well; she is laser-focused on identifying customer needs, marketing and positioning homes, and managing every step of transactions.
A graduate of The College of William and Mary, Joy is a longtime Basking Ridge resident who has relocated with her husband and three daughters on several occasions. The family moved to Basking Ridge in 2001 from San Diego, California before moving to Basel, Switzerland for five years, then back to Basking Ridge. These experiences give Joy a great deal of empathy for buyers relocating to the area.
Actively involved in her community, Joy regularly volunteers at her children's schools, her church and the local food bank. She is a lifelong tennis player who has developed a recent passion for paddle tennis. Her family enjoys time together at the beach where she is also a board member on the local beach association.
Joy was drawn to Turpin based on their authentic approach to community, colleagues and customers. Known as caring and customer-focused, Joy finds listening, attention to detail and follow-up valuable assets in residential sales. She looks forward to assisting when you're ready to buy or sell a home.
Visit Joy Schmitt's Site
Contact
Joy Schmitt
LIC.# 2079422
Office