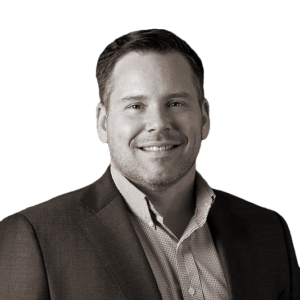 Elegran
[email protected]
(917) 589-9480
John Dugan, a native New Yorker, is a senior licensed real estate salesperson for Elegran Real Estate. His unparalleled work ethic, loyalty, tenacity, leadership skills and dedication to service were forged early on in the United States Marine Corps as an Infantry Combat Team Leader, where he served overseas and as a Chef de Cuisine in some of Manhattan's finest Michelin starred restaurants.
He has had an affinity for NYC real estate his whole life, and in 2015 he began following his true passion by joining Anchor Associates. He has been able to provide his clients with superior service by being an excellent listener, effective communicator and negotiator, and a knowledgeable educator in all aspects of NYC real estate. Additionally, he prides himself on his total devotion to serving his clients' best interests, and sharing his expert knowledge of NYC itself, its rich history and neighborhoods. Whether you are buying, renting or selling, John understands the deeply personal and emotional journey a real estate transaction can be, and the care that is required to help his clients attain their goals. With a deep understanding of the science of the Luxury new development market, the ins and outs of coops and condos, the Townhome and Multi family market and all of the needs different types of clients have whether international or domestic John is your guy.
In 2018, he created "The Home Team," to better serve his clients. Now instead of one person working for you you have 6! Being a father of 2 young boys he knows an apartment is not just size, price, location, its a home. He takes pride in protecting his client's interests throughout the transaction and is committed to being there every step of the way ensuring that YOU always come first. John resides in Manhattan with his wife Carmen and his two sons Jaxson(6) and Lennox (4).
Visit John Dugan's Site
All Properties
133 West 22nd Street, PHB
322 Hicks Street, PH
Contact
John Dugan
LIC.# 10401288765
Office