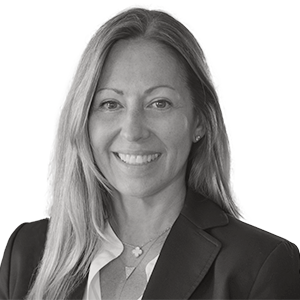 Turpin Realtors
[email protected]
908-234-9100 ext. 259
Joanne came to the Far Hills office based on her own positive experiences with the company. She was introduced to Turpin several years ago when she began to invest in area properties. Joanne was immediately impressed by the professionalism, regional knowledge and responsiveness of agents who far exceeded her expectations, resulting in her desire to join the highly motivated team here.
With a corporate background in health insurance and real estate development and a B.A. degree in political science from Drew University, Joanne provides service that is organized, hardworking and passionate. Originally from Harding and currently a resident of Bedminster, she has a clear understanding of the local real estate market and is able to view it through the buyer's eyes as a former client. Joanne enjoys meeting and working with new people, researching property listings and matching potential buyers with a perfect-fit home.
Joanne has also overseen multiple renovations and built her own house from the ground up, giving her an insider's view of the process. "I know what goes into home construction and extensive renovations," she said. "This knowledge is invaluable to clients considering fixer-upper properties."
Living in the Bedminster countryside enables Joanne and her family to rescue animals, working with many organizations to help locate homes for sheltered pets. As a result, they have a multitude of pets themselves, including dogs, cats, cows, horses and bunnies. Other interests include national and international travel, golf, skiing, riding, gardening, overseeing renovations, and not surprisingly, viewing new properties.
Clients and co-workers describe Joanne as kind-hearted, fun-loving, outgoing, loyal and inclusive. Based on her experience as a property buyer, Joanne believes there is a clear distinction that sets Turpin apart from other agencies. "Turpin is known for professionalism, individualized client services and a great inventory of local homes," she notes.
Rely on Joanne to help you meet your real estate goals. She looks forward to your future call, email or text.
Visit Joanne Hobbs's Site