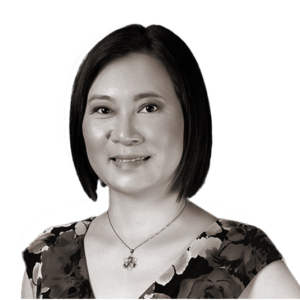 Elegran
[email protected]

917-443-8698
Jing Wang is a highly accomplished professional with a diverse background and extensive experience in real estate and financial sectors. Specializing in Manhattan new developments and condominiums, as well as houses in the Hamptons, Long Island, she has achieved remarkable success, closing deals worth over $300 million.
Jing is known for her exceptional client service and meticulous approach to every transaction. Her life experiences have shaped her into an empathetic, knowledgeable, and proactive agent, consistently excelling in New York's competitive real estate market.
She fully understands the gravity of life-changing real estate decisions. With dedication, she simplifies the process, guides clients to smart choices, and maximizes economic value.
Jing's success can be attributed not only to her outstanding skills and knowledge, but also to her unwavering commitment to professionalism and integrity. She operates with the utmost honesty and transparency, ensuring that her clients are fully equipped to make well-informed decisions. In her steadfast pursuit of excellence, Jing fosters long-term, thriving relationships and great client satisfaction.
Before practicing real estate, Jing majored in International Taxation and obtained certification as a Certified Public Accountant in China. She started her professional journey as an auditor at Deloitte, where she gained valuable insights into financial analysis and auditing practices. Subsequently, Jing worked as a tax advisor at Shell, contributing her skills toward work with the complexities of tax laws and international tax planning.
Her passion for making a positive impact on a global scale led her to serve as a Finance Specialist at the United Nations. In this role, Jing engaged with diverse teams to tackle complex international financial challenges.
Jing's fluency in both Mandarin Chinese and English has been a crucial asset in her professional journey. Having lived in various international cities, including Beijing, Geneva, and New York, she is a well-traveled and culturally adept individual with outstanding global communication skills.
In her spare time, Jing loves experimenting with different cuisines and techniques, with a focus on healthy and sustainable ingredients; exercising at Pilates and Zumba classes; and going to museums and art galleries with her family. She is also an active and knowledgeable parent in both NYC's public and private schools.