| | |
| --- | --- |
| ffd_objectsync_id | 0036g00000rJUEJAA4 |
| ffd_salesforce_id | 0036g00000rJUEJAA4 |
| ffd_id | 0036g00000rJUEJAA4 |
| email | jbrown@tahoemountainrealty.com |
| phone | +1 530.210.6067 |
| is_member | 1 |
| dre | BRE 01322672 |
| website | https://www.tmrrealestate.com/team-member/jeff-brown/ |
| languages | |
| twitter | |
| linkedin | |
| instagram | |
| title_at_agency | |
| ffd_ownerid | 0056g000005qiLhAAI |
| agency | Tahoe Mountain Realty |
| _wp_old_date | 2020-12-04 |
| brokerage_id | 0016g000013kY94AAE |
| small_profile_picture | 80216 |
| _thumbnail_id | 80216 |
| keywords | Tahoe Mountain Realty Truckee CA California USA |
| facebook | |
| agent_title | |
| mobilephone | |
| agent_location | |
| agent_city | |
| agent_state | |
| agent_country | |
Agent
Tahoe Mountain Realty
jbrown@tahoemountainrealty.com
+1 530.210.6067
Jeff Brown is the owner and General Manager of Tahoe Mountain Realty (TMR), a company he has led as Vice President of Sales and Marketing since 2010. Prior to joining TMR, Jeff spent a successful decade in general real estate brokerage, specializing in lakefront property. He was the Tahoe Sierra Board of Realtors top grossing agent two times in the ten-year span.
Jeff has always sought to create innovative and efficient ways of selling real estate in this unique resort market. He is most proud of TMR's dynamic team of agents and staff who epitomize hard work, creativity and integrity.
Jeff also serves as the President of the Truckee Donner Land Trust dedicated to the preservation of precious land in the area. An avid ultra-runner, Jeff has completed the Tahoe Rim Trail 100 Mile Trail Race and enjoys spending countless hours on the trails of Truckee and Lake Tahoe.
Jeff, his wife Laura, and three kids are very proud of the region and hope to make a lasting imprint for those who may follow.
Visit Jeff Brown's Site
All Properties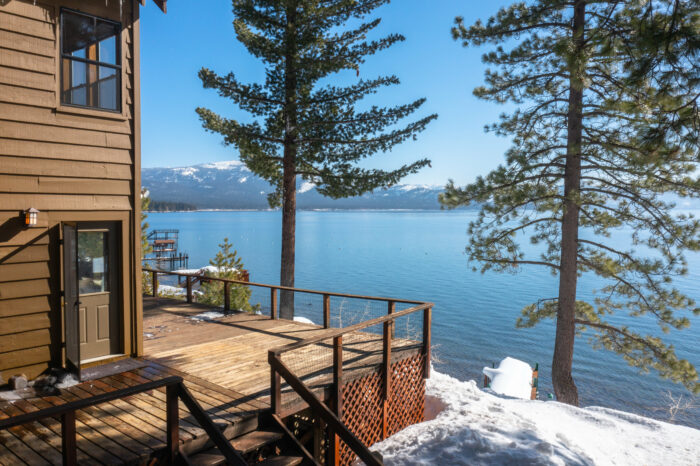 Carnelian Bay, California, United States
The Residence at Timber Point
Tahoe City, California, United States
The DYAD of Olympic Valley
Olympic Valley, California, United States
Alpenglow – 47 Acres at the Base of World Renown Ski Resort
Contact
Jeff Brown
LIC.# BRE 01322672
Office