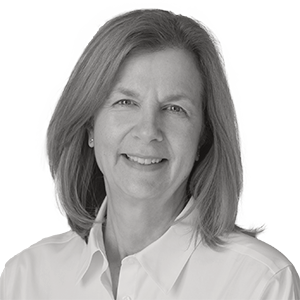 Turpin Realtors
[email protected]
973-543-7400 ext. 619
Janet has deep local ties to the community as the current Mayor of Chester Borough, a member of the Morris County Long Range Strategic Planning Committee, former President and member of the Chester Board of Education and former Councilwoman for Chester Borough. This extensive background has given her a keen sense of the regional market area, knowledge that serves her real estate clients well.
Known for her outgoing and easy personality, Janet's background in local government relates to a variety of real estate concerns since she can direct clients to the appropriate authority for issues concerning zoning, permits and other areas. She provides exemplary service to buyers and sellers, and has received many referrals from past clients. By listening carefully to the desires of her clients, she invariably meets or exceeds their expectations.
In addition to her experience in local government, Janet started her real estate career in 2011. She has a BS degree in Journalism from the University of Kansas and a Master's degree in Theology from Seton Hall University. Before entering the real estate field, Janet was an instructor at Villa Walsh Academy in Morristown and the Religious Education Coordinator at St. Lawrence the Martyr Church ins Chester. She also served and was a chair for the Diocese of Paterson Pastoral Council.
A Kansas native, Janet and her family previously lived in Jacksonville, Florida and Singapore. Currently a resident of Chester, she and her husband Don have three grown children. In her free time she enjoys traveling with her family, community service and following the Kansas Jayhawks.
When you need solid real estate advice from a skilled professional, rely on Janet. She looks forward to assisting you with your next home sale or purchase.
Visit Janet Hoven's Site