| | |
| --- | --- |
| ffd_objectsync_id | 0036g0000248G4AAAU |
| ffd_salesforce_id | 0036g0000248G4AAAU |
| ffd_id | 0036g0000248G4AAAU |
| phone | 973-543-7400 ext. 617 |
| is_member | 1 |
| dre | |
| keywords | New Jersey NJ USA Bedminster Bernards Bernardsville Chathman Borough Township Chester Far Hills Harding Madison Mendham Millburn Morris Morristown New Providence Peapack Gladstone Tewksbury |
| website | https://janemacneil.turpinrealtors.com/ |
| languages | |
| email | jmacneil@turpinrealtors.com |
| facebook | |
| twitter | |
| instagram | |
| linkedin | |
| title_at_agency | |
| ffd_ownerid | 0056g000007fjSrAAI |
| agency | Turpin Realtors |
| small_profile_picture | 350192 |
| brokerage_id | 0016g00002IEgALAA1 |
| agent_title | |
| mobilephone | |
| agent_location | |
| agent_city | |
| agent_state | |
| agent_country | |
| _thumbnail_id | 350192 |
| post_member_id | 269406 |
| agent_first_name | Jane |
| agent_last_name | MacNeil |
| profile_image | 350192 |
| _sbi_oembed_done_checking | 1 |
| disable_user_account | 0 |
Agent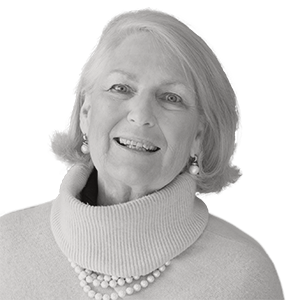 Turpin Realtors
jmacneil@turpinrealtors.com
973-543-7400 ext. 617
Jane is a lifelong New Jersey resident who grew up in the Brookside section of Mendham, where she currently lives in the historic late 1700s home that has been in her family for generations. Soon after starting her real estate career in 1994, Jane was recognized as one of the top agents in the Mendham area. Her long list of sales awards attests to her proven record of success; in fact, she was named one of the top 5% of agents nationwide at a former company. Equipped with a keen acumen for sales and exceptional communication skills, she is equally comfortable serving as a buyer's or seller's agent.
The heart of Jane's business philosophy is her unwavering dedication to her clients. She provides outstanding service with an equal emphasis on the personal and the professional. A long list of past and present clients is welcomed at Jane's charming home on the Fourth of July to enjoy a celebratory breakfast as the Brookside parade marches along.
Jane's numerous achievements include a Certified Relocation Agent designation and a Certified Previews Specialist for upper-end residences. Concentrating on properties throughout Morris, Somerset and Hunterdon Counties, she has an abundance of in-depth knowledge about the region. One of her strengths is marketing historic homes and country properties, expertise that is demonstrated by her past positions as a president of the Mendham Borough Historical Society and membership on the Mendham Township Historic Preservation Committee. As someone who lives in an antique home, Jane can attest that a well-cared for historic property requires no more maintenance than a home built in the 1970s.
Since 2008 Jane has been President of Turn The Towns Teal®, a group founded by her late sister-in-law and dedicated to promoting awareness about ovarian cancer. She used her previous experience as a marketing and public relations executive to expand the organization's reach from 40 towns in New Jersey to all 50 states, Canada and Bermuda, once again combining the personal and the professional with great success.
Accomplished in both her real estate career and volunteer activities, Jane served on the Governor's Conference for Women's Steering Committee and is a sustaining member of the Junior League of Morristown. She was elected to the position of County Committee person for her local district in Mendham Township, a role she held for ten years. She was also on the Membership Committee of Impact 100 Garden State, a women-led New Jersey philanthropic organization. Another outstanding achievement was receiving the United Way's prestigious Volunteer of the Year award.
Known for her friendly, engaging personality, Jane's award-winning background is an asset to buyers and sellers who value her honesty, market knowledge and commitment to their needs. She looks forward to helping you reach your real estate goals.
#FGP
Visit Jane MacNeil's Site