| | |
| --- | --- |
| ffd_objectsync_id | 0036g00001BOMehAAH |
| ffd_salesforce_id | 0036g00001BOMehAAH |
| ffd_id | 0036g00001BOMehAAH |
| email | jan@hawaiilife.com |
| phone | (808) 895-5445 |
| is_member | 1 |
| dre | RB-18048 |
| website | https://www.hawaiilife.com/agents/jannores |
| languages | |
| twitter | |
| linkedin | |
| instagram | |
| title_at_agency | |
| ffd_ownerid | 0056g000005sg15AAA |
| agency | Hawaii Life |
| small_profile_picture | 93494 |
| _thumbnail_id | 93494 |
| brokerage_id | 0016g00001AMa0bAAD |
| keywords | Hawaii Life USA HI Big Island Hakalau Hawi Kailua Kona Kailua-kona Kamuela Kapaau Naalehu Ninole Pepeekeo Waikoloa Kauai Anahola Haena Hanalei Kilauea Poipu Princeville Wainiha/haena Lanai City Maui Haiku Hana Kihei Kula Lahaina Paia Wailuku Oahu Haleiwa Honolulu Kahuku Waialua Waimanalo Captain Cook Kailua-Kona Kealakekua Kapaa Kealia Koloa Kaneohe Laie |
| facebook | |
| agent_title | |
| mobilephone | |
| agent_location | |
| agent_city | |
| agent_state | |
| agent_country | |
| post_member_id | 82991 |
| agent_first_name | Jan |
| agent_last_name | Nores |
| profile_image | 93494 |
| _sbi_oembed_done_checking | 1 |
| disable_user_account | 0 |
Agent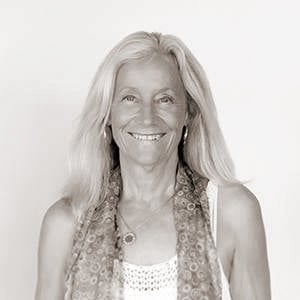 Hawaii Life
jan@hawaiilife.com
(808) 895-5445
I love my job, as an admitted property junkie, I think my calling has always been Real Estate! Having a strong work ethic, helps my creative side, which is always on the hunt for an opportunity to make something from nothing, perhaps taking that fixer to a fresh new start or just a face lift on any home.
My job is the best in the world, I have the opportunity to meet people, take the time to get to know them and what is important in their search for a new home, business or investment, it really does not get better than that!
I found my life long career when I was 30 years old and now have over 38 years of searching, prodding and designing along with my clients to find the perfect fit!
My past experiences have shaped me and given me knowledge that I can share with my clients.
As the Sales Manger of The Cloisters, in Morro Bay, California , I also had the pleasure of selecting all the finishes, from floors to roofs for 40 homes. With this position, came a lot of responsibility and interaction with the builders and subs, not for the meek and mild gal, you had to get in and make it happen. I learned how things actually have to be designed and built, not just what looked good. I think being able to recognize good quality workmanship has helped me in so many ways, it really is the highlight of my experiences.
My third grade teacher wrote a note to my parents on my report card, it said, ' Jan is the most tenacious child I have ever met', which at the time, may not have been all good, but it serves me and my clients well, today.
My new husband, Johnny and I just completed designing and building our dream home in Puako, which has been the most fun project to date…everyday we wake up and pinch ourselves, that it is real and we did it!
Every evening, we walk across to the sand to watch sunset and pinch ourselves again, we are so blessed.
My favorite pass time, body boarding, is at my doorstep in beautiful Pauko, the best kept secret in Hawaii, by the way.
Combining a lifestyle of work and play, is absolutely heaven on earth! Living, working and playing in Paradise, that is my Hawaii Life and my greatest joy is to share with my clients, friends and family! Having so many blessings, it's always my pleasure to share the Aloha of the Big Island!
Ta Da!
Aloha,
Jan
Visit Jan Nores's Site
All Properties