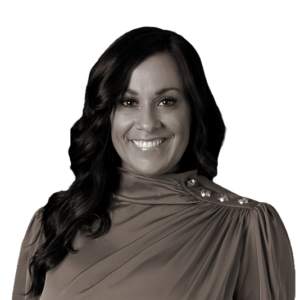 Elegran
[email protected]
(646) 599-1566
When working with clients to find them the perfect home, Gina Conzo serves as a trusted advisor and true market expert as she walks them through the homebuying process from A-Z. Specializing in the downtown luxury market, Gina's professionalism paired with her industry expertise are essential components in ensuring her clients find the perfect home.
Gina loves cultivating and nurturing relationships, and real estate allows her to do so all the while exploring her favorite city and supporting people as they find their new home or investment property. She has a strong business acumen and believes in keeping the values of honesty, integrity, and accountability at the forefront of each deal while going above and beyond for her clients.
Prior to her career in real estate, Gina worked for over a decade with some of the most prestigious luxury brands worldwide including Oscar De La Renta, Stella McCartney, and Brunello Cucinelli, which helped build her international client base. In her spare time, Gina enjoys seeking out new restaurants, loves to travel, practices yoga, pilates, and meditation regularly.
Visit Gina L. Conzo's Site
Contact
Gina L. Conzo
LIC.# 10401305698
Office