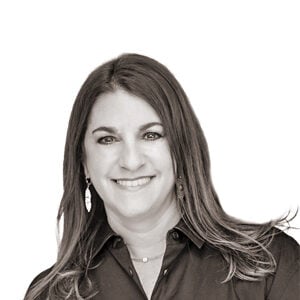 Moreland Properties
[email protected]
512-496-9976
Born in Cape Town, South Africa, Gila moved to Texas at an early age and grew up with a family immersed in the real estate industry. As a longtime Austinite, Gila has an insider's knowledge and a passion for the local market. She's cultivated an appreciation for fine craftsmanship and has a keen eye for detail, making a career in Austin's bustling cultural scene a natural fit.
After attending Austin-area public schools, Gila graduated from the University of Texas at Austin, where she was a Communications major. Gila then expanded her knowledge by moving to Dallas and Scottsdale, AZ and working in advertising, event planning, high-end fashion and interior design. From understanding the basics of real estate to having vital hands-on experience, Gila has mastered an array of industry-related skills. 
Gila is dedicated to serving her clients and prioritizing their interests through each and every step of the real estate transaction process. Family and friends alike characterize her as committed, patient, attentive and knowledgeable. She takes great pride in helping clients achieve their real estate goals. She resides in Austin with her husband and is a mother of two amazing sons. In her spare time, you can find her spending time with family and friends, traveling or playing tennis. 
Gila looks forward to helping you achieve your real estate goals. Whether buying, selling, investing or leasing, Gila knows you will benefit from both her past and current knowledge of this growing, beautiful city.
Contact
Gila McMahan
LIC.# 777391
Office