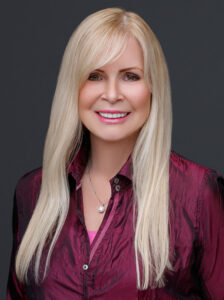 Willis Allen Real Estate
[email protected]
Del Mar, CA, United States of America
858.449.4786
Elaine Gallagher has been selling luxury real estate in Del Mar and the Rancho Santa Fe area commonly known as the "Ranch & Coast" since 1990. She grew up with a large loving family in the Pasadena area and moved to Leucadia at the age of 18. She began her career during one of the toughest real estate markets, so in order to give her clients the best service, she created one of the first real estate teams. That idea and passion paid off, as they were one of the top real estate teams in California in 1994.
Elaine's area of expertise in selling homes is in North County, specifically, Del Mar, Carmel Valley, Rancho Santa Fe, Rancho Pacifica, Fairbanks Polo, Morgan's Run/Whispering Palms, Senterra, Montecito, Del Mar Country Club, Fairbanks Ranch, The Covenant, The Crosby, Cielo, The Bridges, RSF Farms, RSF Farms Estates, Fairbanks Highland Estates, Santaluz, Olivenhain, Solana Beach, Cardiff, Encinitas, Oceanside and La Jolla.
Elaine provides her clients the ultimate V.I.P. real estate experience as she truly listens and cares about her clients needs and goals. Having an office manager, escrow coordinator, and a marketing director, Elaine Gallagher & Associates (EG&A) offer the best of both Worlds – personal service and a proven track record of success with the local and Global strength of Willis Allen Real Estate.
Selling over one billion dollars in real estate, Elaine takes pride in her work and has a very compassionate personality. Elaine not only sells luxury real estate, but she also works with first-time homebuyers. She has been an active member of the Rancho Santa Fe Business and Professional Women's (RSFBPW) Association for decades as well as many other organizations to serve the community and give back through charity work.
Having received numerous awards throughout her career and many testimonial letters, Elaine is very grateful and appreciates having a 95% referral basis. She is very passionate about selling real estate from beginning to end and many clients stay friends with her for years. Her office is in the heart of Olde Del Mar and has a beautiful yet relaxed Hamptons style decor.
Elaine is a very proud Mom of her multi-talented son and brilliant daughter-in-law who are World-renowned Film Directors and Producers. She has also been blessed with a precious baby granddaughter. Not to mention, she also loves spoiling her adorable granddog who loves taking long walks at Seagrove Park and Dog Beach in Del Mar.
Visit Elaine Gallagher's Site
Contact
Elaine Gallagher
LIC.# 01076151
Office