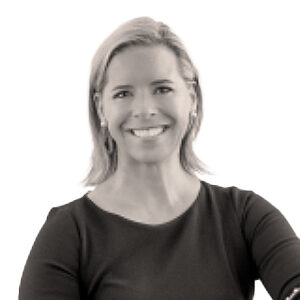 Long & Foster Real Estate
deedee.miller@longandfoster.com
443-995-2297
Dee Dee Miller has been a licensed REALTOR® since 1999, having begun her career in Real Estate while living abroad in Guam. As a military wife, Dee Dee is no stranger to moving and having to reinvent herself in a new location. Prior to real estate, Dee Dee was a middle school band director in Charleston, South Carolina where she taught 250 students in grades 6, 7, and 8, as well as serving as the assistant for the local high school. In her short time teaching, Dee Dee lead her students to award winning heights, many of whom have gone on to be professional musicians as well as music teachers. Dee Dee and her husband Chad moved to the Annapolis area from Guam in 2000 after seeing an episode of A & E's Top 10 Places to Live in the US. At the time, Annapolis was ranked #4 on the list and with family in neighboring states, it seemed like a good middle ground upon which to land. Soon after moving to Maryland, Dee Dee decided that she would continue in the real estate industry and joined Long and Foster in Severna Park. Within a few years, Dee Dee built a strong business and became the top producing agent in the Severna Park Office. As Dee Dee's business grew, so did her love for the real estate industry. It's that love that started her volunteer work within her local association, having been appointed to her first committee in 2005. Since 2005, Dee Dee has served and continues to serve on multiple committees at the local, state, and national levels. Dee Dee is a past President of the Anne Arundel County Association of REALTORS®, past Treasurer of Maryland REALTORS®, and is currently serving as President of Maryland REALTORS®. Dee Dee is also a consistent contributor to RPAC, is chair of her local association's RPAC committee, and is a Golden R, President's Circle Major Investor. In all her endeavors, both personal and professional, Dee Dee stays in tune with her surroundings and the needs of others. Whether shes playing the piano, traveling abroad or helping clients with their real estate goals, her unique approach to life and business yields incredible results. Whether you are planning to buy or looking to sell, this dedicated professional listens to your unique needs and focuses her attention on helping you achieve your dreams. Whatever your real estate goals, Dee Dee Miller is In Tune With Your Needs and committed to bringing you the success you desire. Outside of real estate, Dee Dee enjoys playing her trumpet with the Chesapeake Bay Community Band, a non-profit organization, where she serves as business manager and oversees the board of directors and financials, handbell choir at the Kent Island United Methodist Church, and playing the piano. Dee Dee also enjoys yoga, golf, boating, and volunteering with the Lab Rescue. Dee Dee resides on Kent Island with her husband Chad and 2 sons, AJ and Michael, and their black lab, Cooper.
Contact
Dee Dee Miller
LIC.# 527281
Office
Long & Foster Real Estate