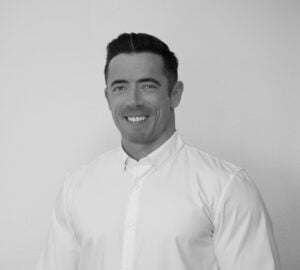 EQTY
[email protected]
Newport Beach, California
(949) 373-6623
Born in a quintessential Transylvanian town in the heart of Romania, Cristian's family migrated to Maryland at the age of 13. As a young teenage boy looking to fit in, he embarked on a lifelong fitness journey which without knowing shaped not only his body but his entire life. Esteemed friends, family members, mentors and his clients know that Cristian's strengths are commitment, discipline, hard work, excellence, resilience and willingness to overcome challenges with a positive attitude and a smile on his face. Cristian applies these principles to anything he pursues and does it with a fun light hearted approach. He lives by the motto "Just Live" which is a reminder to follow his passions so he never has to work a day in his life and have fun in the process. To him, real estate is more than a career. It is a passion of genuine tangible interest which has resulted in his strong understanding of the market and his desire to help others who are fortunate enough to purchase or sell a property in Orange County.
Cristian, his wife, Olga and his dog, Thor moved to Newport Beach 5 years ago after falling in love with its ability to transport them to their favorite vacation on the French Riviera. He is extremely proud to call Newport home and to be part of this wonderful community of successful, intelligent, discerning and casually sophisticated citizens. He and his wife are thrilled and humbled to welcome their firstborn child into this community. Aside from his daily weight training practice, Cristian unplugs and recharges by spending time in nature. He loves adventures in his Airstream, hiking and exploring the beauty that our Golden state has to offer. In his downtime he enjoys reading, cataloging and mixing various genres of music and landscape photography.
Cristian was a successful realtor and real estate investor in Maryland and is honored to propel his career with the esteemed EQTY | Forbes Global Properties team, here in Newport Beach. He is supported by a dynamic, seasoned and forward-thinking team of professionals ensuring nothing less than a smooth, effortless and successful transaction. He strives to exceed his client's expectations by actively listening to each client's needs and desires and to create value through tactful negotiation practices, tailored pricing strategies and comprehensive market analysis. Cristian has an accounting background and leverages his business acumen, professionalism, interpersonal skills and negotiation practices acquired from his experience as a stock broker and more recently as a regional manager for a leading escrow company in the commercial construction industry. He is no stranger to creating and nourishing client relationships and understands that the best relationships are built on respect, honesty and integrity. Whether you are in the real estate market to sell, purchase or invest, Cristian would be honored to help you secure your next deal and to generate value in the process.
Contact
Cristian Voicu
LIC.# #02210586
Office