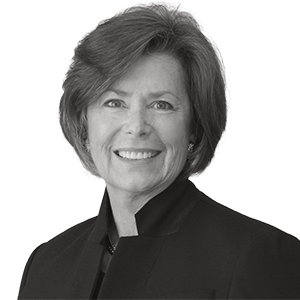 Turpin Realtors
[email protected]
908-234-9100 ext. 223
As Manager of Turpin's Far Hills Office, Cathy Kitchen brings a high level of energy and commitment. Well-respected by other real estate professionals for her integrity and knowledge of the market, her advice is often sought by her peers. Before joining Turpin in 1994, Cathy was a local high school math teacher and also owned and operated a successful restaurant, although real estate has always been a part of Cathy's career, working summers through high school and college as a title examiner. This diverse background has given Cathy strong negotiation and conflict resolution skills. Drawn to Turpin's longstanding reputation for integrity and ethics in all dealings, Cathy is an exceptional leader of the Far Hills sales team, providing counsel, insight and support with diligence and concern. Her influential leadership has earned the respect not only of her sales associates, but her co-workers and colleagues throughout the state. She has strong feelings about her extraordinary sales team. "The Sales Associates in the Far Hills Office are renowned for outstanding personal service. Buyers and Sellers quickly discover that we are an exceptional team of true professionals. The fellowship that exists here is genuine, and the office atmosphere nurtures a real camaraderie that's unparalleled in the industry."
Cathy's commitment to the community is reflected in her numerous volunteer activities. She has been involved in both the schools and community, and served for years on the Somerset Hills YMCA Board of Directors. She has served on the Hunterdon Somerset Board of Realtors Grievance Committee and presently sits on the Professional Standards Committees of both the North Central Jersey Association of Realtors and the Hunterdon Somerset Board of Realtors. She additionally serves on the University of Florida College of Medicine McKnight Brain Institute Addiction and Psychiatry Board of Directors.
As a former educator, Cathy believes in staying current on the latest trends and issues facing the real estate industry. She has earned multiple professional designations and uses this knowledge to advise and guide her sales associates in their careers. She continues to share her expertise by conducting courses and workshops for all Turpin associates on topics relevant to keeping them successful in their day to day business.
In her spare time Cathy is an avid golfer, and can boast a single digit handicap. She has served on many of the area's prestigious boards such as the New Jersey State Women's Golf Committee, the Garden State Women's Golf Association, and the Women's Metropolitan Golf Association. Cathy enjoys both team and individual competition and the challenge of competing against the Tri-State area's best women golfers.
Life-long area residents, Cathy and her husband John have a grown son and daughter, an adopted Labrador and several adopted cats.
Visit Cathy Kitchen's Site