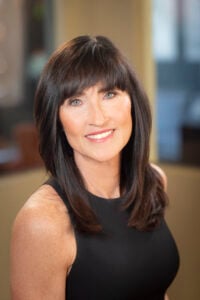 Slifer Smith & Frampton Real Estate
[email protected]
(970) 547-7966
+1 9522206940
I am an Iowa native who, back in 1988, fell in love with the Colorado lifestyle. Having lived in Denver for many years with my husband and three kids, we spent some time in Paris, France and Minneapolis, Minnesota before realizing that Colorado had always felt like home.
We built our full-time residence in Breckenridge in 2018 and we love everything about Summit County. Whether it's skiing, road or mountain biking, rafting, or hiking 14'ers or viewing the amazing wildlife and wildflowers, it's full of adventure and fun events! Beautiful views in every direction, laid back and kind people, and unlimited fresh air make Summit County quite a special little community that I feel privileged to be a part of.
The transition into real estate felt obvious; I've always loved architecture, design, open houses, and helping people. I am detail oriented and diligent when assigned to a task, skills that I attribute to my background in the tech sector. These attributes allow me to give my clients a high level of attention, with the goal of making the buying and selling experience a memorable one. It's important to me to build client relationships as I would life-long friendships, carefully listening to your wants and needs throughout the process. Moreover, the personal transactions I have executed have made me a strong negotiator, as I strive to deliver the best results for my clients.
I am immensely grateful for the privilege of working for Slifer Smith & Frampton Real Estate. We're a local company with deep roots in the Summit County market that brings authenticity, depth of knowledge, personalized marketing strategies, and an array of community relationships to your transactions that "big box" brands cannot match.
I welcome the opportunity to work by your side and give you the most positive and professional experience possible, whether it is finding your dream home here, helping you move on to new adventures or helping you find lucrative investment properties.
Visit Brenda Hugo's Site