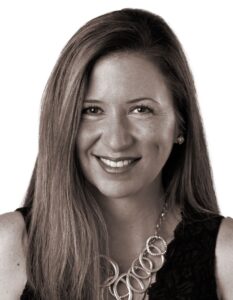 Barker Realty
[email protected]
Santa Fe, NM, United States

505-780-0311
Driven by a passion for life, family, and the love of real estate, Andrea never stops working for you. Going the extra mile to get the job done is what she does best.
Andrea is a lifelong Santa Fean and a second-generation Realtor giving you insider's knowledge of the City Different. Her mother grew up on Canyon Road – the magical half-mile art and historic district of Santa Fe. Her father was a Realtor. Watching him work and the satisfaction he received from helping people buy and sell real estate gave her the desire and motivation to go into the field. She says it was the best career decision she ever made! She cherishes each person that comes into her life as she guides them toward finding the home of their dreams or selling one.
First licensed in 2000, Andrea worked as a transaction coordinator for a high volume Real Estate Team – closing anywhere from 10 to 20+ transactions a month. After just over a year of being a transaction coordinator, she went on her own and has excelled in the business despite the adversity that tried to slow her down – battling breast cancer twice – this did not stop her! Hence her belief – Quitting is never an option and good things come to those who hustle!
Andrea served as a Director for the Santa Fe Association of Realtors for three years. She also loves to make herself available to anyone newly diagnosed with cancer to offer support and share her story.
Although Andrea's passion is Real Estate, her absolute favorite time is spent with family. Family definitely keeps her busy – her youngest son is a sophomore at St. Michael's High School where he plays basketball; her 18-year-old is a freshman at UNM where she is studying film; her 20-year-old is a sophomore at UNM and is studying psychology, child, and family studies. Her oldest son is 24, works full time, is passionate about the arts, and is interested in pursuing a career in the music industry; and her older four stepdaughters have successfully graduated college. Her oldest, Ashley Martinez, works with her in the real estate business and is an associate broker at Barker Realty.
If you haven't noticed, hard work is second nature to this full-time Realtor! So whether you are buying or selling Real Estate – Andrea can get the job done!
Visit Andrea Lucero's Site
All Properties
Opulence Living at Sangre de Cristo Estates
Contact
Andrea Lucero
LIC.# 40551
Office