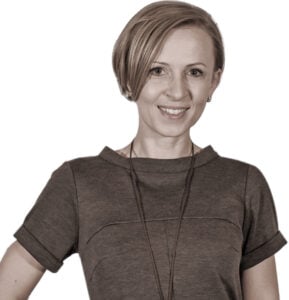 Dale Sorensen Real Estate
[email protected]
(305) 318-4854
Aggie Szymanska has been a licensed Florida Realtor® for more than a decade and is one of Indian River County's most consistent Top Producers. Her career in real estate began in South Florida working for one of the area's premier real estate agencies. After relocating to Vero Beach, she joined the Indian River County MLS while continuing her South Florida MLS membership in order to serve her clients moving to the area from South Florida.
Aggie enjoys a stellar reputation in the industry, serving her clients with the utmost of professional care, honesty and integrity. She understands the importance of buying a home and that it is sometimes a customer's most important investments of their lives. She takes extra time with her customers to be sure they're buying the home that is just right for them. While specializing in luxury oceanfront, riverfront and vacant land, Aggie gives every customer the same respect, consideration and amount of time, regardless of their price range.
Aggie's high standards have earned her numerous repeat customers, glowing testimonials and referrals. Her attention to detail, thoroughness of research and ability to understand current market trends allows her customers to navigate the real estate process with a feeling of comfort and trust. In 2021 Aggie joined Presidents Board honoring top producers at DSRE with a sales volume of $10+million for this year.
Born and raised in Poland, Aggie came to the U.S. as an award-winning professional ballerina after having been invited to dance with Miami City Ballet. She also danced with several other companies including Polish National Ballet in Warsaw and Ballet des Jeunes de Europe in Marseille, France. Aggie graduated with a Bachelor of Arts in International Business from Florida International University. She is fluent in English and Polish and knows basic Spanish.
Aggie and her supportive husband are the proud parents of two sons. The family loves to spend time together, travel and discover new places, cultures and people. Aggie loves to take the opportunity to learn about real estate markets, interesting properties and the differences between U. S. and other countries.
Aggie Szymanska can be reached at 305.318.4854 or 772.231.4712 ext. 2131, or by email at aszymanska@ sorensenrealestate.com. Szymanska works in the Cardinal Drive office on the Barrier Island.
All Properties
Contact
Aggie Szymanska
LIC.# SL3223401
Office