About Us
Who we are
Forbes Global Properties™ is the exclusive worldwide real estate partner of Forbes, one of the world's most trusted media brands. Established in 2020, we're an exclusive consortium of top-tier real estate firms representing many of the world's finest homes for sale. Membership in our network is reserved for the most distinguished brokerages in select cities and second-home destinations.
Founded by Jeff Hyland, co-founder and former president of Hilton & Hyland, and Bonnie Stone Sellers, an accomplished industry veteran, Forbes Global Properties is owned and run by brokerages, with a Forbes ownership stake creating an interest in our success.
What we do
Leveraging Forbes' worldwide reach and digital audience of more than 150 million people, we introduce discerning buyers, sellers, and real estate aficionados to a curated collection of coveted properties and the experts that represent them.
Reserved for luxury properties in excess of US $2 million, our marketing platform helps agents to engage, inform, and inspire an increasingly global audience of luxury buyers and sellers. Homes are presented within the context of timely market data and top-tier editorial to ensure purchasers are equipped to make informed decisions.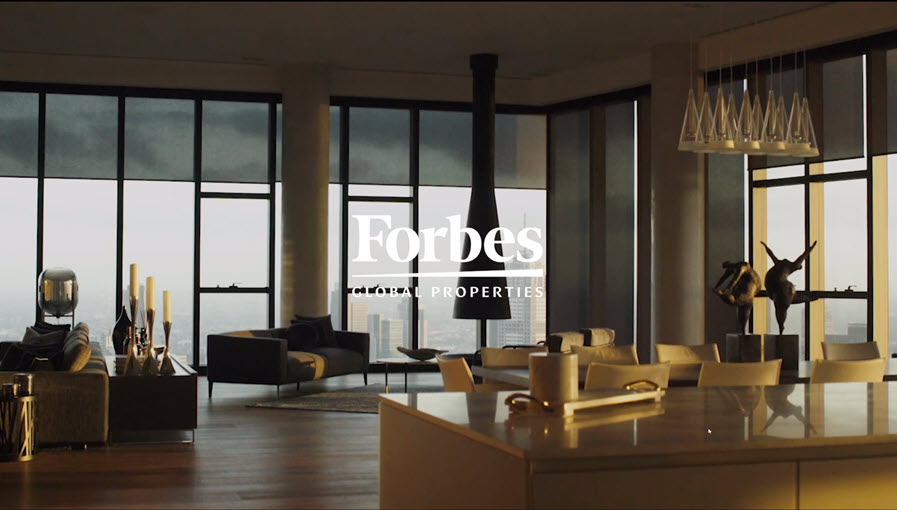 Our Founders
Jeff Hyland
Founder and President — In Memoriam
Jeff Hyland was a renowned real estate expert and Co-Founder and President of Hilton & Hyland, the highest producing single office luxury boutique brokerage in the world. He was named "The Gatekeeper of Beverly Hills" by Town & Country and is the author of "The Legendary Estates of Beverly Hills," a book that celebrates the history and architectural significance of Southern California's famed properties.
A former member of the Board of Councilors of USC School of Architecture, Hyland served as President of the Beverly Hills Board of Realtors, President of the Los Angeles County Board of Real Estate, and as State Director for the California Association of Realtors. He personally handled several billion dollars in real estate sales and holds the record for two of most expensive listings sold in the United States.
Bonnie Stone Sellers
Founder and Chair
Bonnie Stone Sellers is a leading authority on the global real estate market and the luxury consumer. Sellers represents one of the founding core of Forbes Global Properties, and plays a key role in melding the immense reach of Forbes with the expertise of the world's leading brokerages. Sellers most recently served as CEO of Christie's International Real Estate and was previously a partner and head of real estate at McKinsey & Company.
Sellers holds a JD from Columbia Law School, an MLA in landscape architecture from Harvard Graduate School of Design, and a BA in architecture and landscape architecture from the University of Pennsylvania. Sellers serves on the Boards of Hovnanian Enterprises and The University of Pennsylvania Stuart Weitzman School of Design, and is also a founder of First Chance, an organization that pays bail for indigent women.
Our Leadership
Alex Lange
Chief Executive Officer
Alex Lange has over two decades of experience in real estate and technology. Before Forbes Global Properties, he was the CEO of UpstreamRE—a national real estate data platform— which grew to include more than 250 brokerage firms. He was instrumental in deploying Market Leader's enterprise model, leading to its acquisition by Trulia, and led Roost.com from inception to public launch in six months, where he won the coveted Inman Most Innovative New Technology award was later acquired by Vertical Response.
A former 82nd Airborne paratrooper, Eagle Scout, and Harvard Business School alumnus, Mr. Lange is an accomplished author, speaker, and sought-after thought leader.
Monique Sofo
Chief Marketing Officer
Monique is a luxury brand building strategist with a unique mix of experience across Australia, Japan, and the United States. She spent over a decade at Christie's International Real Estate in various strategy and marketing roles, and joins Forbes Global Properties from Realogy, where she helped to develop the iconic Corcoran real estate brand as an international franchise network. Monique holds a Bachelor of Multimedia (Media Studies) from Swinburne University and an MBA from Columbia Business School.
Neal Leitereg
Chief Content Officer
El Moriarty
Vice President, Member Services
A veteran of Christie's International Real Estate, El Moriarty has extensive experience driving international luxury brands to increased awareness and global recognition. El's expertise in marketing operations combined with her creative and analytical skills help our members drive transaction success.
Other Board Members
Olivier de Chabot-Tramecourt
Groupe Mercure
Quentin Epiney
Comptoir Immobilier
Ken Jacobs
Private Property Global
Nikki Koval
Forbes Media LLC
Andy Nelson (Vice Chair)
Willis Allen Real Estate
Jose Ribes Bas
Inmobiliaria Rimontgó
Mark Smith
Slifer Smith & Frampton Real Estate
Our Members
The member brokerages of Forbes Global Properties have offices in more than 350 locations worldwide—across the U.S., Asia, Australia, Canada, the Caribbean, Mexico, the Middle East, New Zealand, and Europe—and are established leaders in luxury property sales. Member brokerages are highly vetted and acknowledged as experts within their respective prime property markets.