ffd_listing_title
Waterfront Apartment Amongst The Exclusive Singapore's Sentosa Cove
ffd_unique_id
ffd_mls_id
ffd_salesforce_id
a0E6g00000AQf5pEAD
ffd_address_pb
201 Ocean Drive
address
201 Ocean Drive
baths
3
beds
3
ffd_city_pb
Singapore
ffd_colistingagent_pb
ffd_colistingagentemail_pb
ffd_colistingagentmlsid
ffd_colistingagentname
ffd_colistingofficemlsid
ffd_colistingofficename_pb
ffd_country_pb
Singapore
ffd_createddate
2023-01-12T05:26:25.000+0000
about

Famed as one of the world's most prestigious and exclusive oceanfront marina, Sentosa Cove is the centerpiece of Singapore's billion-dollar Master Plan for Sentosa Island.

Sentosa Island is lined with a myriad of dining and entertainment establishments like Resorts World™ Sentosa, Universal Studios Singapore® movie theme park, Resorts World Sentosa Casino, ONE°15 Marina Sentosa Cove, and Sentosa Golf Club. With Singapore's Central Business District a mere 10 minutes away, life at Sentosa Cove is truly enchanting.

Sentosa Island is one of the most alluring addresses and one of the world's most elite residential property enclaves. Landed properties on the island are highly sought after by the ultra-high net worth individuals around the world as foreigners are not restricted to own a landed home here, unlike the mainland.

The Azure is complete with facilities that offer the best of contemporary lifestyle within a vicinity rich with water wonders which are both man-made and natural. From your unit window, you can take a spectacular view of the South China Sea. It is truly relaxing to sit back and take a view of the sun as it sets in the late afternoon. Families will love all the facilities offered at The Azure. The entire area is safe as 24-hour security is implemented at all times. You can let your children enjoy playing at the pool or garden area during their free time..

ffd_displayaddress
floor
ffd_halfbathrooms_pb
ffd_hide_address_on_site
ffd_key_words
Singapore
ffd_lastmodifieddate
2023-01-12T21:38:05.000+0000
lat
1.2515000
ffd_listofficemlsid
ffd_listofficename
ffd_listingagent_pb
0036g00001goZCbAAM
ffd_listing_agent_email
ffd_listing_agent_firstname
ffd_listing_agent_lastname
ffd_listingagentmlsid
ffd_listingagentname
ffd_listing_agent_website
https://www.propertyguru.com.sg/listing/24291978
price
2455689
ffd_listingtype
Sale
location
Singapore, Singapore
lng
103.8480300
sq_feet
ffd_non_member_paid
ffd_other_currency_amount
3280000
ffd_other_currency_type
SGD
ffd_ownerid
0056g000006pjhBAAQ
ffd_pool_pb
ffd_price_upon_request
building_type
Apartment
ffd_id
a0E6g00000AQf5pEAD
ffd_totalarea_pb
1765
ffd_solddate
ffd_soldprice
ffd_state_pb
ffd_status
Active
ffd_threequarterbathrooms
ffd_unit_of_measure
Square Feet
ffd_brokerage_id
0016g00001vxfJXAAY
year_built
2008
ffd_postalcode_pb
pba__WebsiteId__c
306537
pba__Listing_Website__c
https://www.forbesglobalproperties.com/listings/waterfront-apartment-amongst-the-exclusive-singapores-sentosa-cove
Site_Post_Id__c
306537
ffd_media
a:5:{i:0;s:103:"https://s3.amazonaws.com/propertybase-clients/00D6g000007OY6LEAW/a0O6g00000Aj5Fx/933usrf99/IMG_7136.png";i:1;s:103:"https://s3.amazonaws.com/propertybase-clients/00D6g000007OY6LEAW/a0O6g00000Aj5Fx/e5ryxaufw/IMG_7128.png";i:2;s:103:"https://s3.amazonaws.com/propertybase-clients/00D6g000007OY6LEAW/a0O6g00000Aj5Fx/fca2sm4kq/IMG_7134.png";i:3;s:103:"https://s3.amazonaws.com/propertybase-clients/00D6g000007OY6LEAW/a0O6g00000Aj5Fx/digiqbx6j/IMG_7138.png";i:4;s:103:"https://s3.amazonaws.com/propertybase-clients/00D6g000007OY6LEAW/a0O6g00000Aj5Fx/bryp7k92s/IMG_7139.png";}
_thumbnail_id
306538
ffd_featured_image
https://s3.amazonaws.com/propertybase-clients/00D6g000007OY6LEAW/a0O6g00000Aj5Fx/933usrf99/IMG_7136.png
agents
a:1:{i:0;s:6:"150211";}
ffd_record_is_deleted
featured_images
306538
primary_media_0_image
306538
_primary_media_0_image
field_5f988067abcc4
primary_media_0_video
_primary_media_0_video
field_5f98807dabcc5
primary_media_1_image
306539
_primary_media_1_image
field_5f988067abcc4
primary_media_1_video
_primary_media_1_video
field_5f98807dabcc5
primary_media_2_image
306540
_primary_media_2_image
field_5f988067abcc4
primary_media_2_video
_primary_media_2_video
field_5f98807dabcc5
primary_media_3_image
306541
_primary_media_3_image
field_5f988067abcc4
primary_media_3_video
_primary_media_3_video
field_5f98807dabcc5
primary_media
4
_primary_media
field_5f98805cabcc3
secondary_media_0_image
306538
_secondary_media_0_image
field_5f988119a39fd
secondary_media_0_video
_secondary_media_0_video
field_5f988119a39fe
secondary_media_1_image
306539
_secondary_media_1_image
field_5f988119a39fd
secondary_media_1_video
_secondary_media_1_video
field_5f988119a39fe
secondary_media_2_image
306540
_secondary_media_2_image
field_5f988119a39fd
secondary_media_2_video
_secondary_media_2_video
field_5f988119a39fe
secondary_media_3_image
306541
_secondary_media_3_image
field_5f988119a39fd
secondary_media_3_video
_secondary_media_3_video
field_5f988119a39fe
secondary_media_4_image
306542
_secondary_media_4_image
field_5f988119a39fd
secondary_media_4_video
_secondary_media_4_video
field_5f988119a39fe
secondary_media
5
_secondary_media
field_5f988119a39fc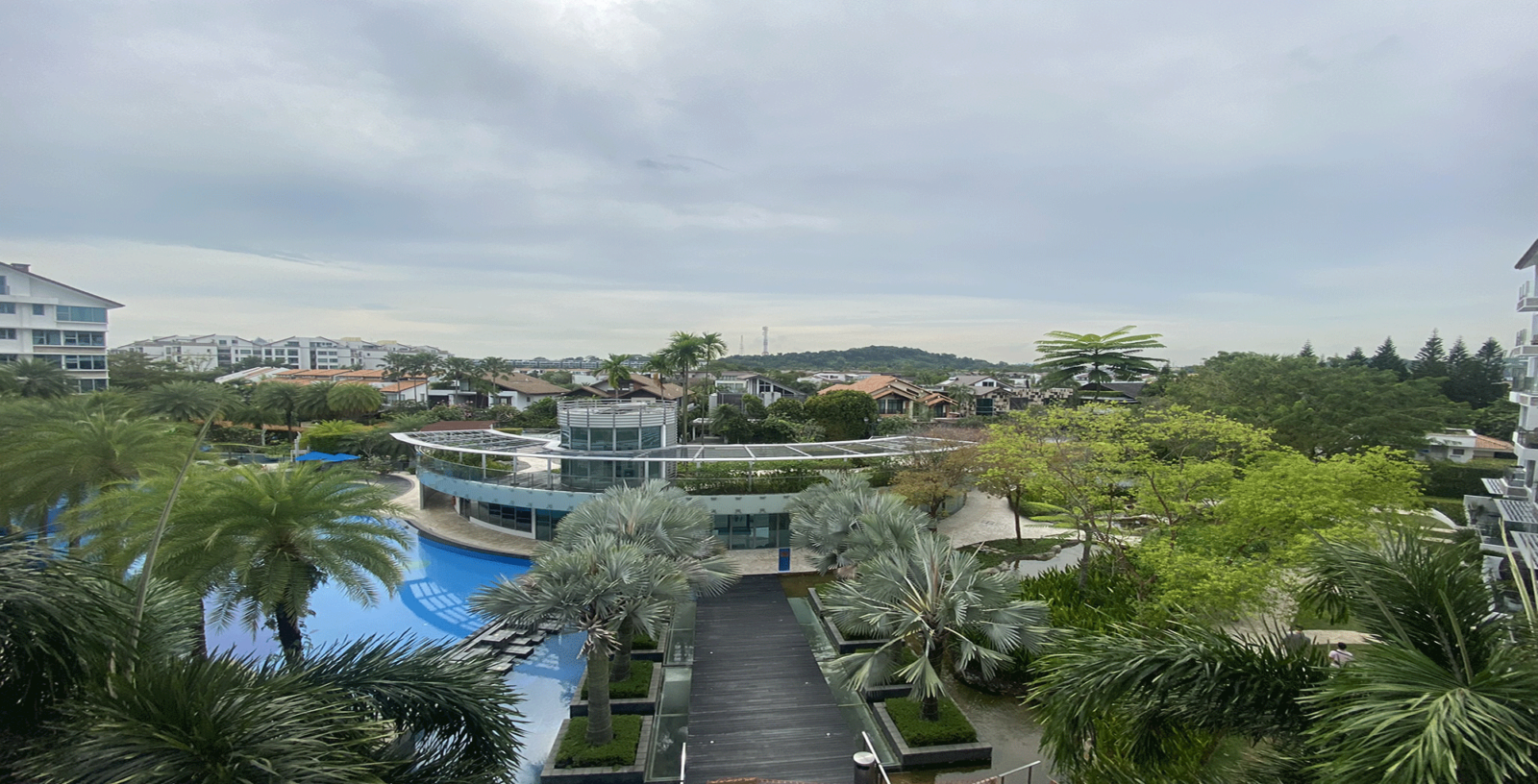 Waterfront Apartment Amongst The Exclusive Singapore's Sentosa Cove
SGD 3,280,000
(US $2,455,689)
201 Ocean Drive
Singapore, Singapore
Status: Active
Famed as one of the world's most prestigious and exclusive oceanfront marina, Sentosa Cove is the centerpiece of Singapore's billion-dollar Master Plan for Sentosa Island.
Sentosa Island is lined with a myriad of dining and entertainment establishments like Resorts World™ Sentosa, Universal Studios Singapore® movie theme park, Resorts World Sentosa Casino, ONE°15 Marina Sentosa Cove, and Sentosa Golf Club. With Singapore's Central Business District a mere 10 minutes away, life at Sentosa Cove is truly enchanting.
Sentosa Island is one of the most alluring addresses and one of the world's most elite residential property enclaves. Landed properties on the island are highly sought after by the ultra-high net worth individuals around the world as foreigners are not restricted to own a landed home here, unlike the mainland.
The Azure is complete with facilities that offer the best of contemporary lifestyle within a vicinity rich with water wonders which are both man-made and natural. From your unit window, you can take a spectacular view of the South China Sea. It is truly relaxing to sit back and take a view of the sun as it sets in the late afternoon. Families will love all the facilities offered at The Azure. The entire area is safe as 24-hour security is implemented at all times. You can let your children enjoy playing at the pool or garden area during their free time..
Properties You Might Also Like
SGD 23,000,000
(US $16,053,303)
Singapore, Singapore, Singapore
One Of The Most Luxurious Private Villas In The Heart Of Sentosa Cove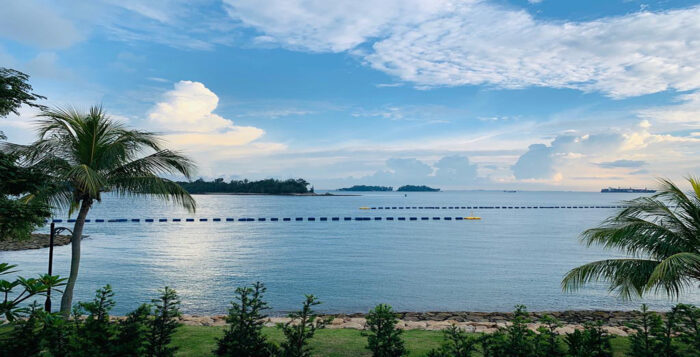 SGD 36,800,000
(US $25,685,284)
Crown Jewel Of Sentosa Cove
This unique 3 Bedroom home with 3 Bathrooms is a prime example of the luxury real estate available in Singapore, . You can visit our search pages for more luxury real estate choices in Singapore.