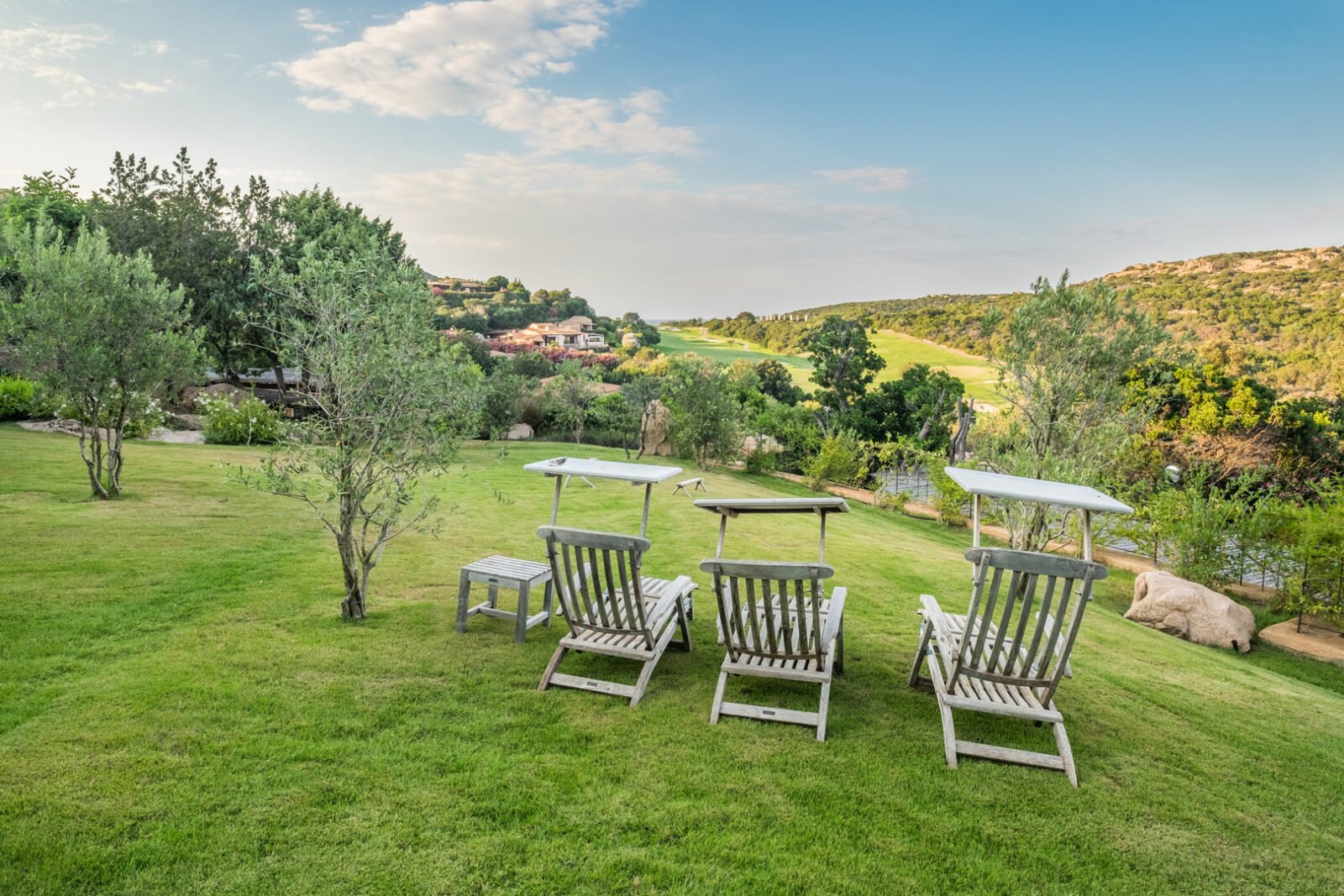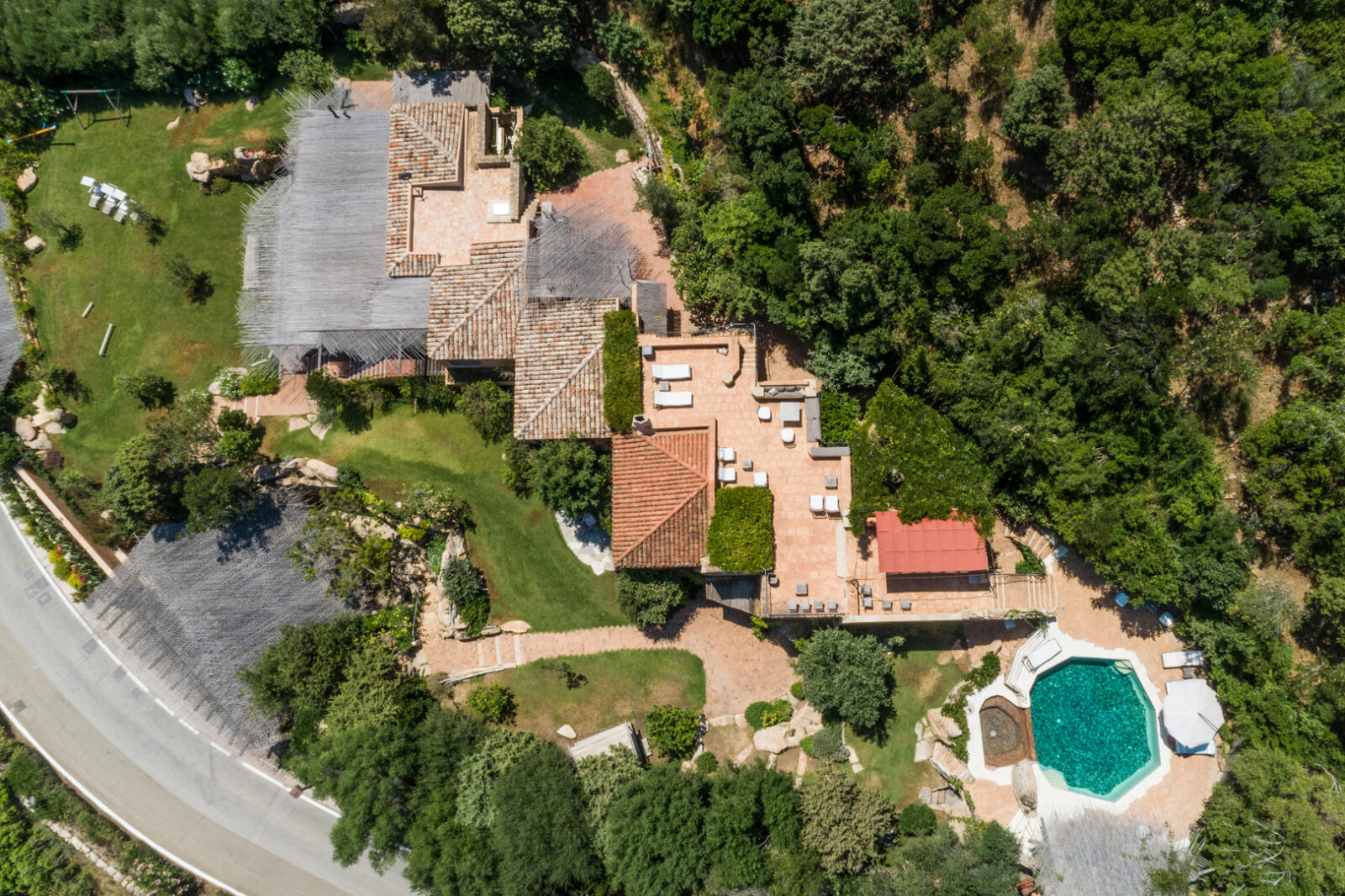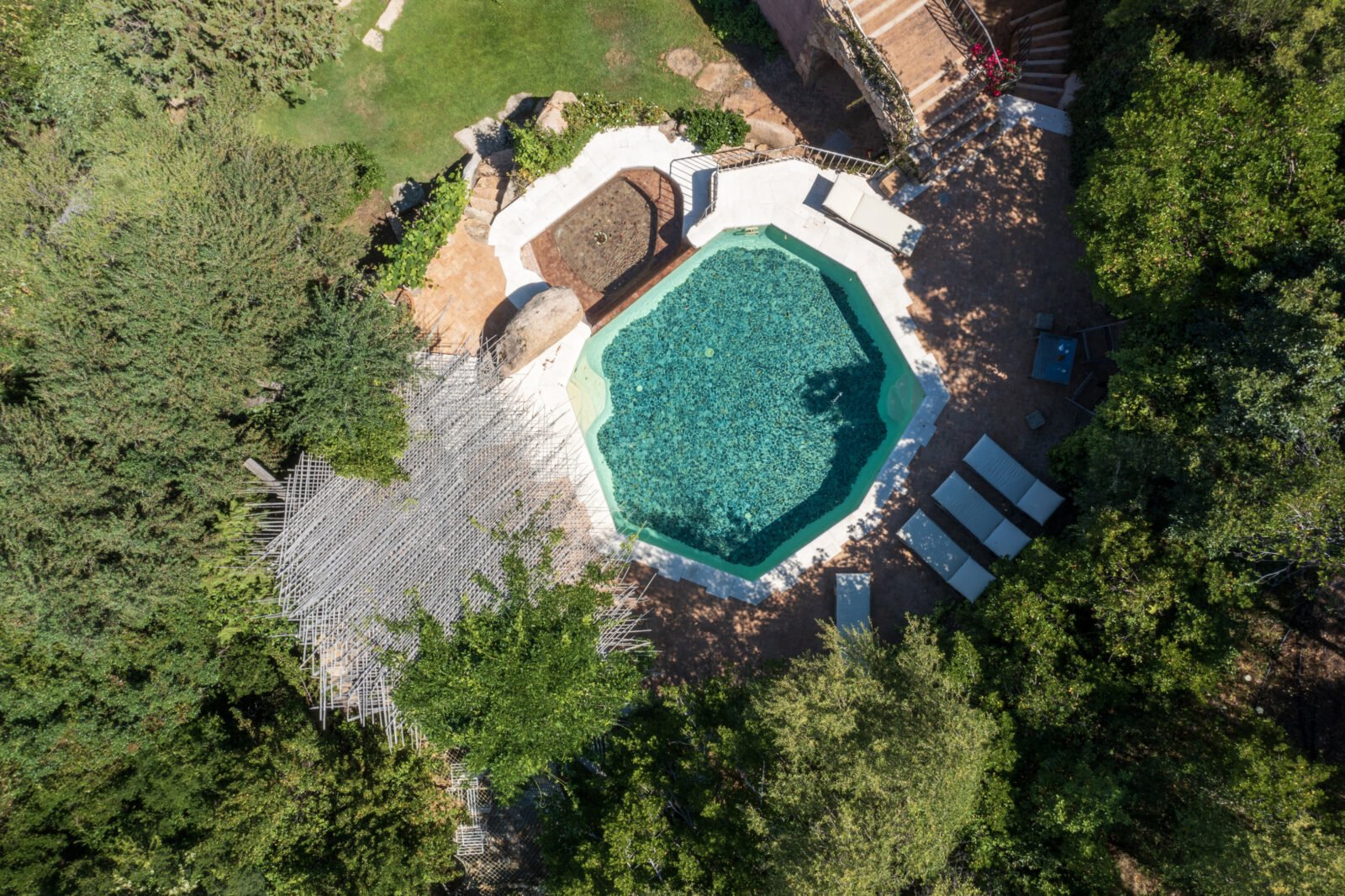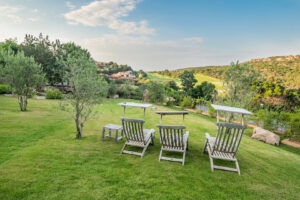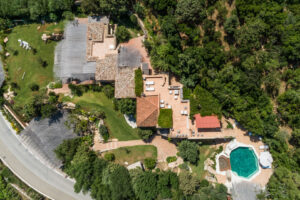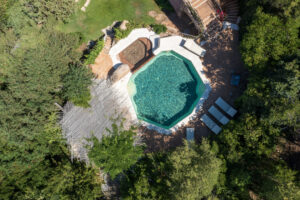 Villa Armonia, Costa Smeralda, Sardinia, Italy
Porto Cervo, Sardinia, Italy
Status: Active
Magnificent creation of the Arch. Savin Couelle, located on the prestigious hill of Pevero Golf and a short walk from the famous Hotel Cala di Volpe in a corner of Costa Smeralda characterized by lush vegetation, clear waters and prestigious villas.
The mastery of Arch. Couelle emerges in an intersection of lines and volumes designed to integrate man in nature. The simple structure is enhanced by skillful stylistic games that give character and personality to the villa and create a link between the earth and man. Stone, wood and glass are the materials with which nature ideally embraces the house, in an exaltation of aesthetics and functionality.
The interior design provides unique furnishings custom-made by local craftsmen, according to a linear and rigorous style that invites you to relax while admiring the magnificent Bay of Cala di Volpe and the Pevero Golf.
The villa, comparable to a real sculpture surrounded by the Mediterranean vegetation, is made up of 7 double bedrooms, 6 bathrooms, fully equipped kitchen, living room overlooking the golf course, dining room, spacious outdoor areas from which you can admire the architecture and nature.
The outdoors are designed as expressions of matter in the embrace of nature, following the natural layout of the land and creating the image of a structure that "emerges" from the green.
The pool from the octagonal shape is surrounded by well-kept garden, in which are visible stone walls and wrought-iron railings.
This unique 8 Bedroom home with 7 Bathrooms is a prime example of the luxury real estate available in Porto Cervo, Sardinia. You can visit our Sardinia search pages for more luxury real estate choices in Porto Cervo.