| | |
| --- | --- |
| ffd_listing_title | Villa Emerald Beach Front Home |
| ffd_unique_id | |
| ffd_mls_id | |
| ffd_salesforce_id | a0E6g000009IUdzEAG |
| ffd_address_pb | 1138, South Sound Road |
| address | 1138, South Sound Road |
| baths | 6 |
| beds | 6 |
| ffd_city_pb | George Town |
| ffd_colistingagent_pb | 0036g00001xaO7aAAE |
| ffd_colistingagentemail_pb | |
| ffd_colistingagentmlsid | |
| ffd_colistingagentname | |
| ffd_colistingofficemlsid | |
| ffd_colistingofficename_pb | |
| ffd_country_pb | Cayman Islands |
| ffd_createddate | 2022-07-25T14:47:11.000+0000 |
| about | This timelessly elegant beachfront home located on the white sand of South Sound offers unparalleled views of the Caribbean Sea from every vantage point. The stunning private residence known as Villa Emerald boasts an impressive 9500 square feet of fine finishes and furnishings on half an acre of gorgeous tropical landscaping, a stunning pool deck and an enviable beach. An architecturally exquisite home, the layout caters to everyone with both upstairs and downstairs master bedrooms, generously proportioned kids and guest rooms, a third floor fully equipped game room complete with its own kitchen, and a balcony view that has to be seen to be believed. The home was designed with indoor/outdoor living and entertaining in mind with spaces that transition seamlessly… and there's no better place to live and entertain than under the cabana at the end of the 175 foot private dock, complete with a glass floor for some pretty incredible fish feeding! A separate apartment above the oversized 3 car garage allows privacy for long term house guests or live in staff. Villa Emerald is the perfect home in the perfect location, truly a must see. |
| ffd_displayaddress | |
| floor | |
| ffd_halfbathrooms_pb | 1 |
| ffd_hide_address_on_site | |
| ffd_key_words | GeorgeTown; GeorgeTown, Grand Cayman; Grand Cayman, Grand Cayman; South Sound, GeorgeTown; Beach; GeorgeTown Beach; Grand Cayman, Beach; Cayman Islands |
| ffd_lastmodifieddate | 2023-05-26T22:47:00.000+0000 |
| lat | 19.278710404002094 |
| ffd_listofficemlsid | |
| ffd_listofficename | |
| ffd_listingagent_pb | 0036g00001yFpRIAA0 |
| ffd_listing_agent_email | |
| ffd_listing_agent_firstname | |
| ffd_listing_agent_lastname | |
| ffd_listingagentmlsid | |
| ffd_listingagentname | |
| ffd_listing_agent_website | https://1503propertygroup.com/property/villa-emerald-beach-front-home/ |
| price | 7770000 |
| ffd_listingtype | Sale |
| location | George Town, Grand Cayman, Cayman Islands |
| lng | -81.35302233626125 |
| sq_feet | |
| ffd_non_member_paid | |
| ffd_other_currency_amount | 7770000 |
| ffd_other_currency_type | USD |
| ffd_ownerid | 0056g000007MmUaAAK |
| ffd_pool_pb | |
| ffd_price_upon_request | |
| building_type | Villa |
| ffd_id | a0E6g000009IUdzEAG |
| ffd_totalarea_pb | 9500 |
| ffd_solddate | |
| ffd_soldprice | |
| ffd_state_pb | Grand Cayman |
| ffd_status | Active |
| ffd_threequarterbathrooms | |
| ffd_unit_of_measure | Square Feet |
| ffd_brokerage_id | 0016g00002Cs6dtAAB |
| year_built | 2003 |
| ffd_postalcode_pb | |
| pba__WebsiteId__c | 217998 |
| pba__Listing_Website__c | https://www.forbesglobalproperties.com/listings/villa-emerald-beach-front-home |
| Site_Post_Id__c | 217998 |
| ffd_media | a:29:{i:0;s:105:"https://s3.amazonaws.com/propertybase-clients/00D6g000007OY6LEAW/a0O6g000009jMdB/tv72s4ta5/Emerald-48.jpg";i:1;s:105:"https://s3.amazonaws.com/propertybase-clients/00D6g000007OY6LEAW/a0O6g000009jMdB/f57j5holu/Emerald-59.jpg";i:2;s:105:"https://s3.amazonaws.com/propertybase-clients/00D6g000007OY6LEAW/a0O6g000009jMdB/5twekrz5t/Emerald-58.jpg";i:3;s:105:"https://s3.amazonaws.com/propertybase-clients/00D6g000007OY6LEAW/a0O6g000009jMdB/xtgql8amb/Emerald-55.jpg";i:4;s:105:"https://s3.amazonaws.com/propertybase-clients/00D6g000007OY6LEAW/a0O6g000009jMdB/2tmlgrcg4/Emerald-34.jpg";i:5;s:105:"https://s3.amazonaws.com/propertybase-clients/00D6g000007OY6LEAW/a0O6g000009jMdB/kky9kj3s4/Emerald-47.jpg";i:6;s:105:"https://s3.amazonaws.com/propertybase-clients/00D6g000007OY6LEAW/a0O6g000009jMdB/p7sqqc100/Emerald-12.jpg";i:7;s:105:"https://s3.amazonaws.com/propertybase-clients/00D6g000007OY6LEAW/a0O6g000009jMdB/93yt2bbwc/Emerald-10.jpg";i:8;s:105:"https://s3.amazonaws.com/propertybase-clients/00D6g000007OY6LEAW/a0O6g000009jMdB/er4dbmab8/Emerald-13.jpg";i:9;s:104:"https://s3.amazonaws.com/propertybase-clients/00D6g000007OY6LEAW/a0O6g000009jMdB/yuduolb1x/Emerald-9.jpg";i:10;s:104:"https://s3.amazonaws.com/propertybase-clients/00D6g000007OY6LEAW/a0O6g000009jMdB/4xs866lcz/Emerald-1.jpg";i:11;s:105:"https://s3.amazonaws.com/propertybase-clients/00D6g000007OY6LEAW/a0O6g000009jMdB/0pif44pbd/Emerald-22.jpg";i:12;s:105:"https://s3.amazonaws.com/propertybase-clients/00D6g000007OY6LEAW/a0O6g000009jMdB/6bmw7p3p8/Emerald-20.jpg";i:13;s:105:"https://s3.amazonaws.com/propertybase-clients/00D6g000007OY6LEAW/a0O6g000009jMdB/owoub2glp/Emerald-16.jpg";i:14;s:105:"https://s3.amazonaws.com/propertybase-clients/00D6g000007OY6LEAW/a0O6g000009jMdB/conm2kbno/Emerald-15.jpg";i:15;s:105:"https://s3.amazonaws.com/propertybase-clients/00D6g000007OY6LEAW/a0O6g000009jMdB/gh6taf6gi/Emerald-18.jpg";i:16;s:104:"https://s3.amazonaws.com/propertybase-clients/00D6g000007OY6LEAW/a0O6g000009jMdB/w5nv40vsh/Emerald-5.jpg";i:17;s:104:"https://s3.amazonaws.com/propertybase-clients/00D6g000007OY6LEAW/a0O6g000009jMdB/o429nr3h3/Emerald-7.jpg";i:18;s:105:"https://s3.amazonaws.com/propertybase-clients/00D6g000007OY6LEAW/a0O6g000009jMdB/zvsc7jzy6/Emerald-24.jpg";i:19;s:105:"https://s3.amazonaws.com/propertybase-clients/00D6g000007OY6LEAW/a0O6g000009jMdB/hvcd6lwcx/Emerald-28.jpg";i:20;s:105:"https://s3.amazonaws.com/propertybase-clients/00D6g000007OY6LEAW/a0O6g000009jMdB/cgpnyi527/Emerald-29.jpg";i:21;s:105:"https://s3.amazonaws.com/propertybase-clients/00D6g000007OY6LEAW/a0O6g000009jMdB/7ucwbikxe/Emerald-32.jpg";i:22;s:105:"https://s3.amazonaws.com/propertybase-clients/00D6g000007OY6LEAW/a0O6g000009jMdB/9nvxrep0d/Emerald-50.jpg";i:23;s:105:"https://s3.amazonaws.com/propertybase-clients/00D6g000007OY6LEAW/a0O6g000009jMdB/ns5nf7vu0/Emerald-49.jpg";i:24;s:105:"https://s3.amazonaws.com/propertybase-clients/00D6g000007OY6LEAW/a0O6g000009jMdB/tdnwux441/Emerald-51.jpg";i:25;s:105:"https://s3.amazonaws.com/propertybase-clients/00D6g000007OY6LEAW/a0O6g000009jMdB/km3e7hchc/Emerald-54.jpg";i:26;s:105:"https://s3.amazonaws.com/propertybase-clients/00D6g000007OY6LEAW/a0O6g000009jMdB/irt55dqfm/Emerald-53.jpg";i:27;s:105:"https://s3.amazonaws.com/propertybase-clients/00D6g000007OY6LEAW/a0O6g000009jMdB/bw8n2ahzk/Emerald-52.jpg";i:28;s:105:"https://s3.amazonaws.com/propertybase-clients/00D6g000007OY6LEAW/a0O6g000009jMdB/ixp609fc8/Emerald-56.jpg";} |
| _thumbnail_id | 218003 |
| ffd_featured_image | https://s3.amazonaws.com/propertybase-clients/00D6g000007OY6LEAW/a0O6g000009jMdB/tv72s4ta5/Emerald-48.jpg |
| agents | a:2:{i:0;s:6:"219014";i:1;s:6:"209368";} |
| _wp_old_date | 2022-07-26 |
| ffd_record_is_deleted | |
| featured_images | 218003 |
| listing_images | a:29:{i:0;s:6:"218003";i:1;s:6:"217999";i:2;s:6:"218000";i:3;s:6:"218001";i:4;s:6:"218002";i:5;s:6:"218004";i:6;s:6:"218005";i:7;s:6:"218006";i:8;s:6:"218007";i:9;s:6:"218008";i:10;s:6:"218009";i:11;s:6:"218010";i:12;s:6:"218011";i:13;s:6:"218012";i:14;s:6:"218013";i:15;s:6:"218014";i:16;s:6:"218015";i:17;s:6:"218016";i:18;s:6:"218017";i:19;s:6:"218018";i:20;s:6:"218019";i:21;s:6:"218020";i:22;s:6:"218021";i:23;s:6:"218022";i:24;s:6:"218023";i:25;s:6:"218024";i:26;s:6:"218025";i:27;s:6:"218026";i:28;s:6:"218027";} |
| post_member_id | 209372 |
| post_agent_id | 219014 |
| post_coagent_id | 209368 |
| _sbi_oembed_done_checking | 1 |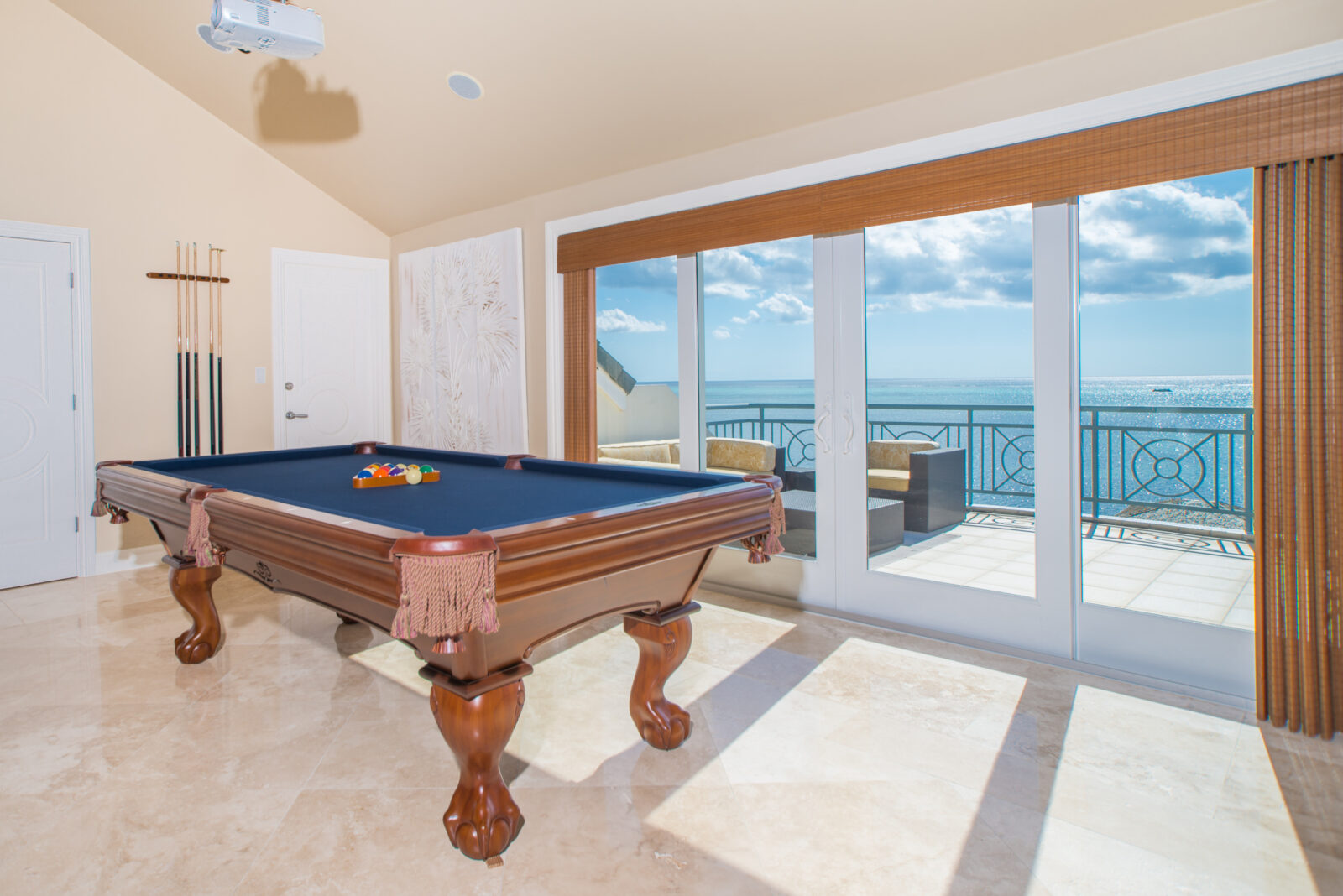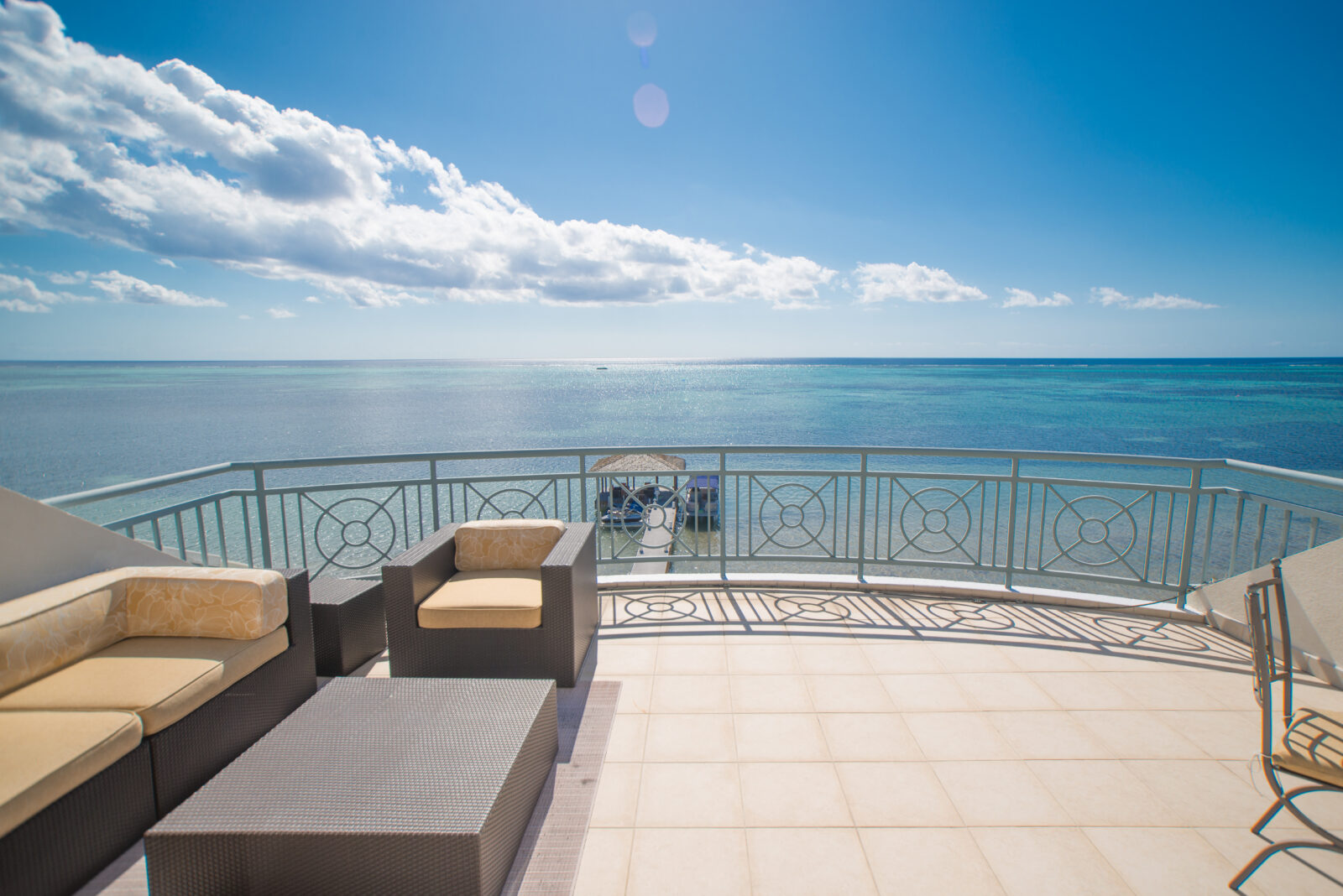 Villa Emerald Beach Front Home
1138, South Sound Road
George Town, Grand Cayman, Cayman Islands
Status: Active
This timelessly elegant beachfront home located on the white sand of South Sound offers unparalleled views of the Caribbean Sea from every vantage point.
The stunning private residence known as Villa Emerald boasts an impressive 9500 square feet of fine finishes and furnishings on half an acre of gorgeous tropical landscaping, a stunning pool deck and an enviable beach. An architecturally exquisite home, the layout caters to everyone with both upstairs and downstairs master bedrooms, generously proportioned kids and guest rooms, a third floor fully equipped game room complete with its own kitchen, and a balcony view that has to be seen to be believed. The home was designed with indoor/outdoor living and entertaining in mind with spaces that transition seamlessly… and there's no better place to live and entertain than under the cabana at the end of the 175 foot private dock, complete with a glass floor for some pretty incredible fish feeding! A separate apartment above the oversized 3 car garage allows privacy for long term house guests or live in staff.
Villa Emerald is the perfect home in the perfect location, truly a must see.
This unique 6 Bedroom home with 6 Bathrooms is a prime example of the luxury real estate available in George Town, Grand Cayman. You can visit our Grand Cayman search pages for more luxury real estate choices in George Town.