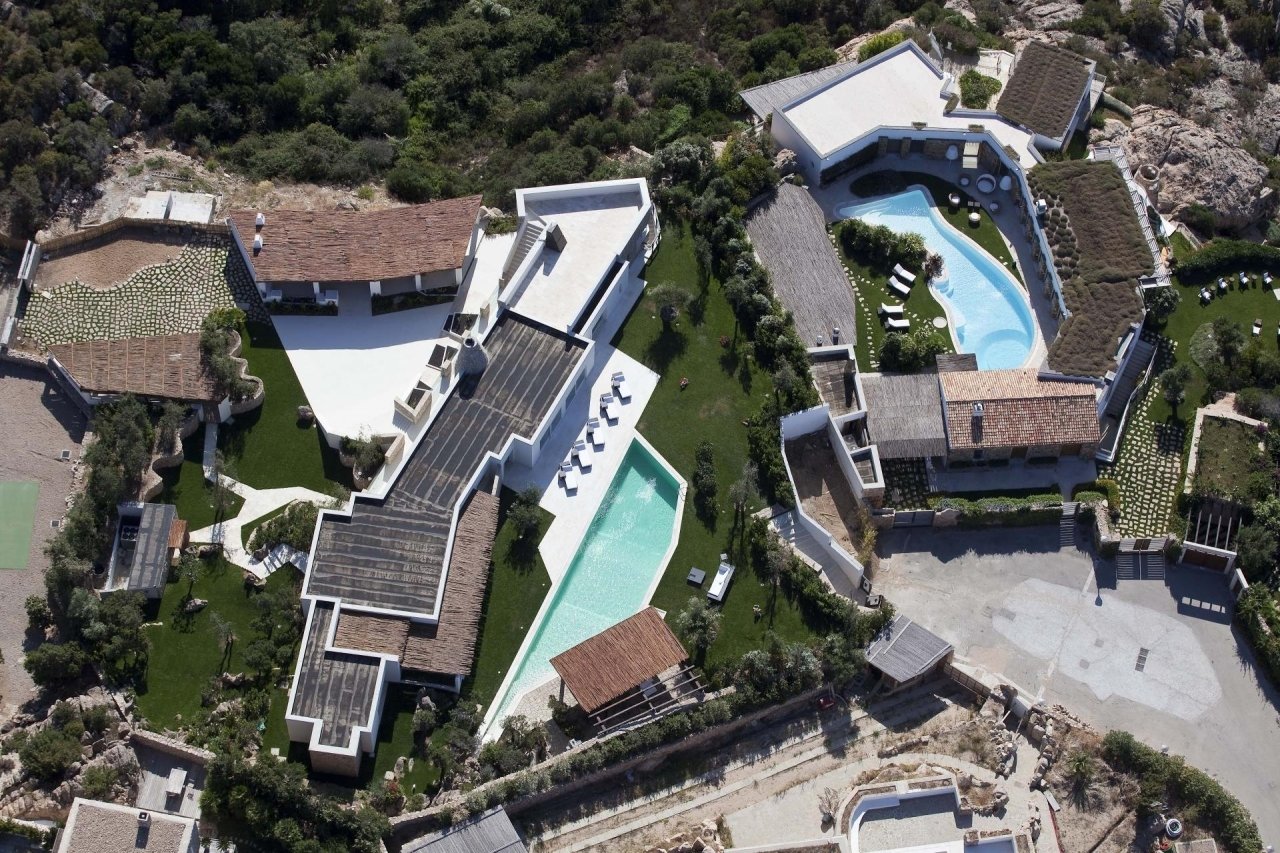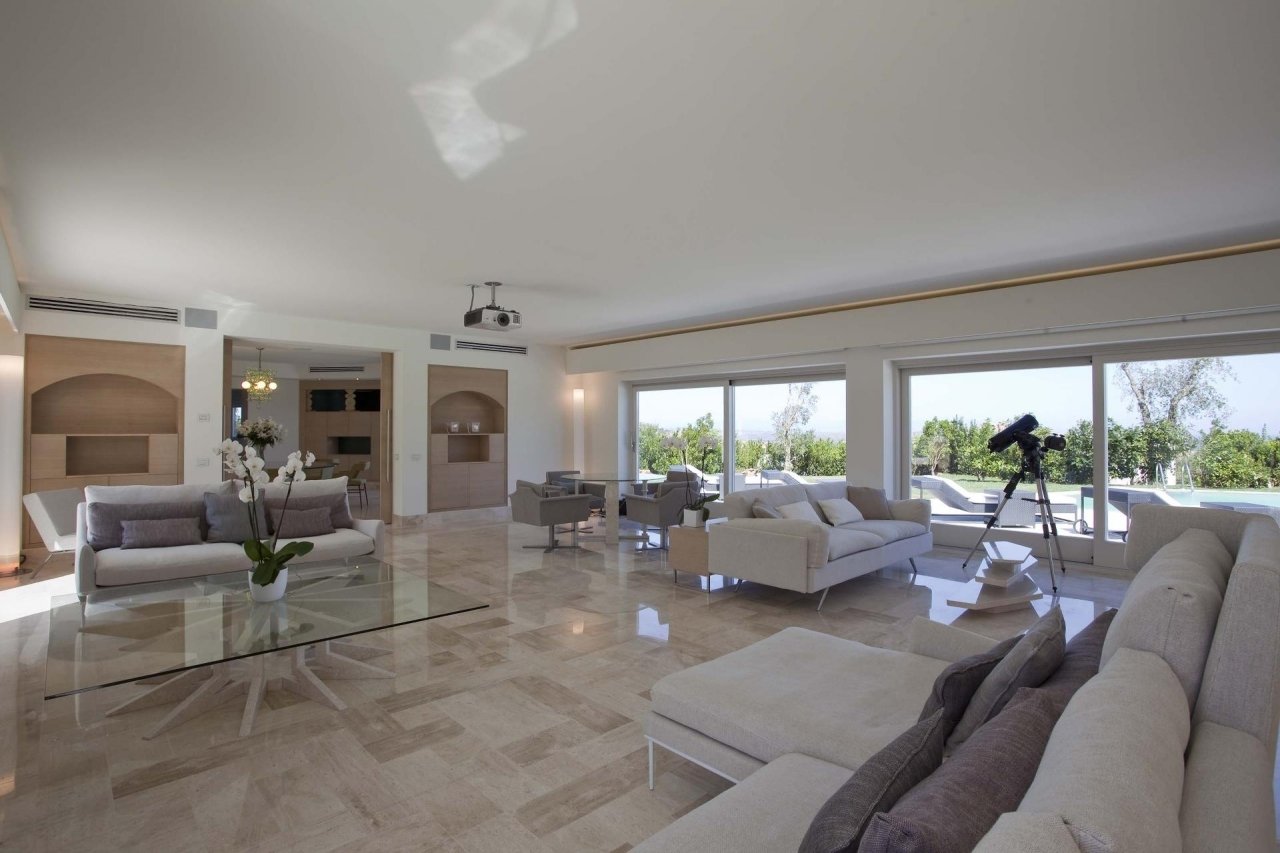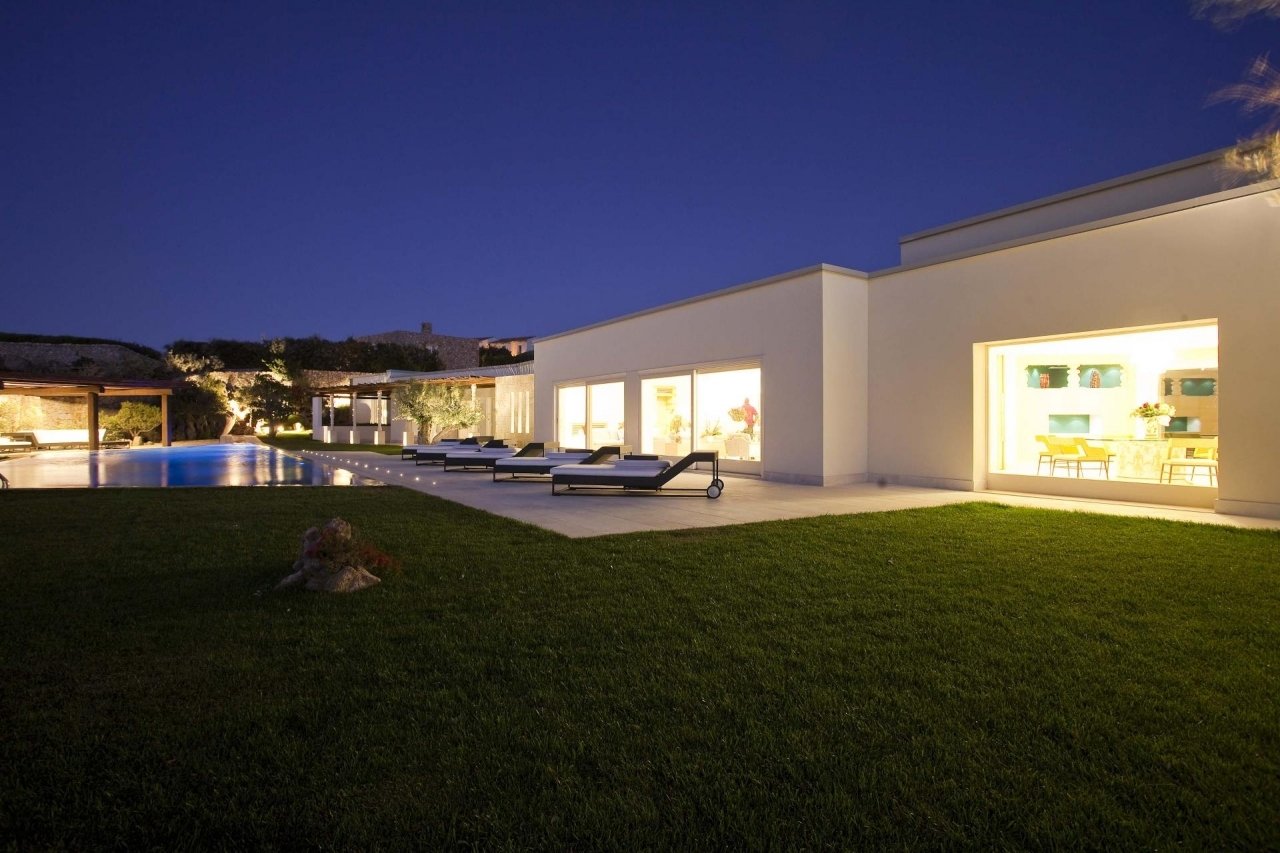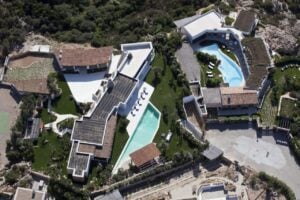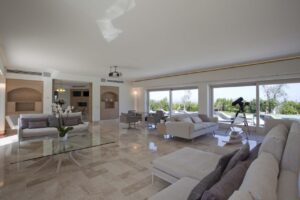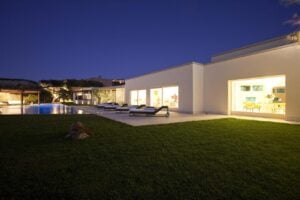 Villa Sa Sarritta, Costa Smeralda, Sardinia, Italy
Costa Smeralda, Sardinia, Italy
Status: Active
Situated on a plot of 4,000 square meters, Villa Sa Sarritta is spread over an area of approximately 650 square meters, with an additional 100 square meters available for future expansion.
The villa is on two levels, on the ground floor you will find the entrance, a large living area with home theatre and fireplace, a room that can be used as a study, a guest bathroom, three bedrooms and a master bedroom, all with bathrooms.
On the lower level two guest rooms with bath and walk-in closets, a professional kitchen, pantry, staff apartment, laundry room and basement storage room.
This wonderful property is also equipped with a large barbecue area, a pool of about 160 square meters, three covered parking spaces and a covered porch.
Traditional local materials such as granite and stone of Orosei merge with modern materials such as glass, resin and metal.
This unique home is a prime example of the luxury real estate available in Costa Smeralda, Sardinia. You can visit our Sardinia search pages for more luxury real estate choices in Costa Smeralda.