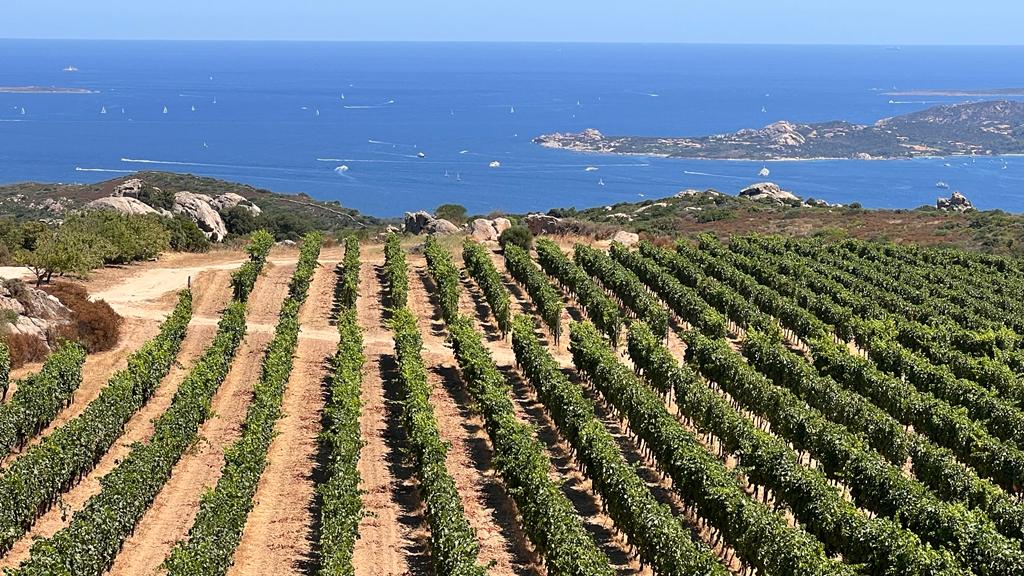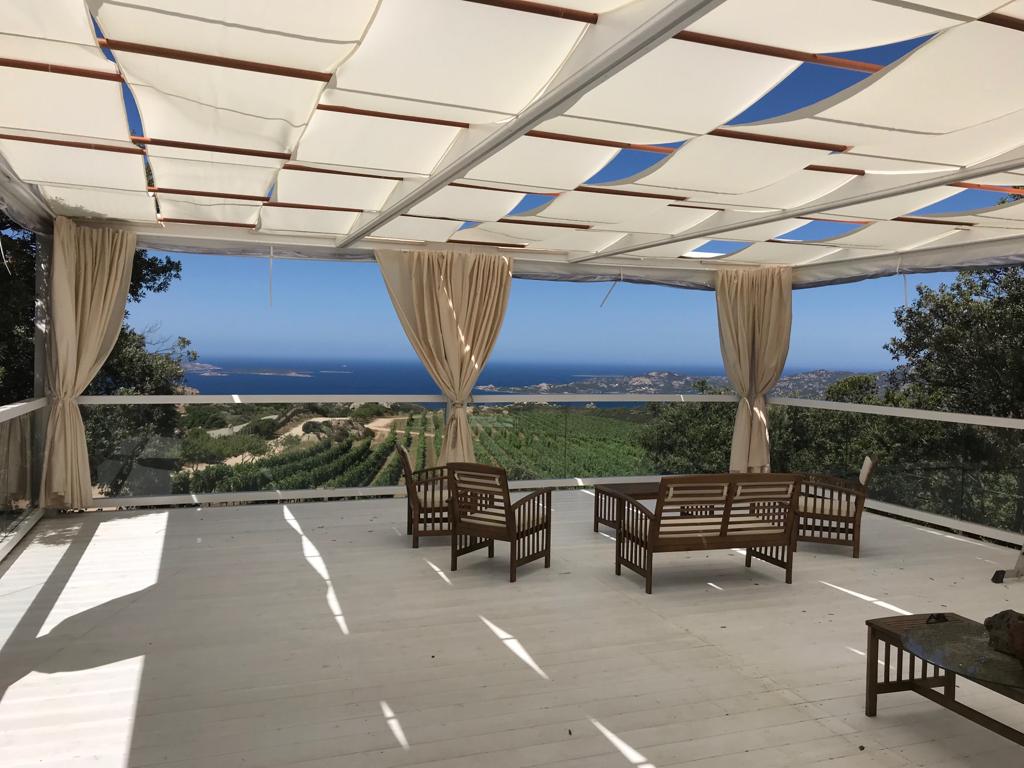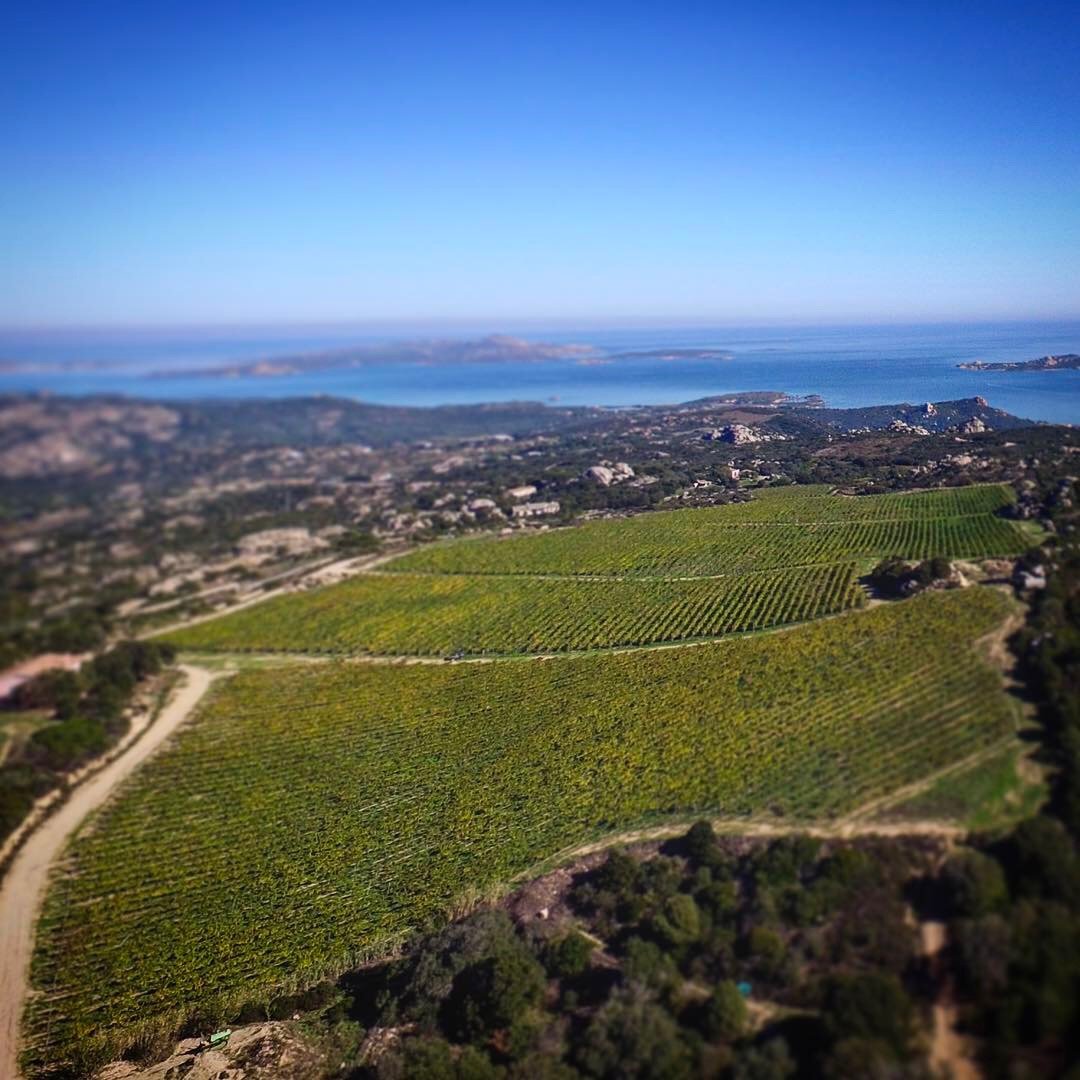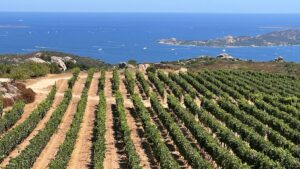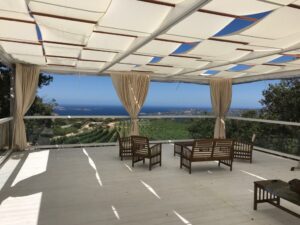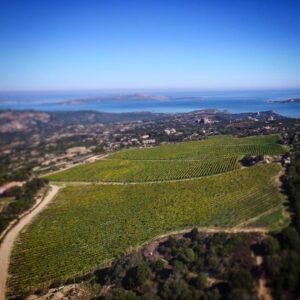 Vermentino Vineyard Estate, Costa Smeralda, Sardinia, Italy
Cannigione, Sardinia, Italy
Status: Active
Magnificent 34-hectare vineyard estate in Cannigione, one of the most fascinating locations in Costa Smeralda, with 11 hectares of vineyards featuring distinctive Vermentino di Gallura DOCG production.
This extraordinary vineyard estate covers 34 hectares in total, of which about 11 hectares are vineyards dedicated to the production of Vermentino. The property is located in a natural amphitheater overlooking the sea of the Archipelago of La Maddalena, about 250 meters above sea level: this very special position guarantees optimal atmospheric and biological conditions, a perfect microclimate and terroir so that Vermentino can express its potential to the utmost, developing organoleptic characteristics of absolute value.
The current production capacity of the 11 hectares planted with Vermentino is 35 quintals per hectare, equal to 50,000 bottles, but with a potential of 100 quintals/hectare.
The particular composition of the soil and terroir has resulted in a variety of grapes with characteristics and merits not found in other areas of Gallura, making this vineyard estate the model vineyard for Vermentino di Gallura DOCG.
The extension of the estate offers the possibility to add significant square footage to be used both for activities aimed at hospitality and reception, as well as for an increased production capacity of the vineyard itself (about 90,000 / 120,000 bottles) and possible ancillary services, such as wineries, accommodation facilities, wine testing events and activities related to the wine experience.
The project aims at an environmentally friendly approach and in the best agricultural tradition, combined with research and technological innovation as well as a careful look to design.
The project involves the development of:
– A wine cellar to be used for grapes processing
– An accommodation facility, with 10 elegant suites (20 beds)
– A reception area with catering, tasting services and a shopping / showroom area / corporate activities / wedding / conferences, banqueting, services, excursions.
More info on request.
This unique home is a prime example of the luxury real estate available in Cannigione, Sardinia. You can visit our Sardinia search pages for more luxury real estate choices in Cannigione.