| | |
| --- | --- |
| ffd_listing_title | Traditional Double Adobe Hacienda |
| ffd_unique_id | |
| ffd_mls_id | |
| ffd_salesforce_id | a0E6g00000A47SqEAJ |
| ffd_address_pb | 50 Entrada La Cienega |
| address | 50 Entrada La Cienega |
| baths | 6 |
| beds | 6 |
| ffd_city_pb | Santa Fe |
| ffd_colistingagent_pb | 0036g00002HRLUDAA5 |
| ffd_colistingagentemail_pb | |
| ffd_colistingagentmlsid | |
| ffd_colistingagentname | |
| ffd_colistingofficemlsid | |
| ffd_colistingofficename_pb | |
| ffd_country_pb | United States |
| ffd_createddate | 2023-03-28T21:40:10.000+0000 |
| about | Built for New Mexico Senate Majority Leader and State Land Office namesake, this elegant double adobe hacienda was designed for entertaining on a grand scale and is well-sited with breathtaking views in every direction. From the moment you enter the gracious sala the 14' ceilings, hand-hewn 16" beams, hand-carved corbels, wrought iron and blown glass fixtures, and jaw-dropping indoor pool fill this home with a sense of craftsmanship and grandeur that is so very hard to find- you feel like you just walked onto a movie set! Despite its generous 6,529 sq ft of heated living area, you'll encounter comfortable proportions in the 5 ensuite bedrooms in a convenient floorplan that hugs the open sun-drenched pool atrium. The primary bedroom suite- originally 2 levels with two staircases- is a masterpiece of generous proportions with 24" thick adobe walls, wrought iron chandeliers, dual vanities, and closets, a wet room with copper tub plus a large fireplace and spacious seating area. Two additional flex spaces provide additional bedrooms, home office, or studio space- the options abound. On 5 treed acres conveniently located and easily commutable, the property also boasts 2 RV sites, room to build a detached casita or studio plus a 500 sq ft sun deck with unobstructed views from the Sandia to the Jemez to the Sangre de Christo ranges in their full glory- these views are rare indeed! |
| ffd_displayaddress | |
| floor | |
| ffd_halfbathrooms_pb | |
| ffd_hide_address_on_site | |
| ffd_key_words | Santa Fe |
| ffd_lastmodifieddate | 2023-03-30T22:27:25.000+0000 |
| lat | 35.55679 |
| ffd_listofficemlsid | |
| ffd_listofficename | |
| ffd_listingagent_pb | 0036g00001VX8cZAAT |
| ffd_listing_agent_email | |
| ffd_listing_agent_firstname | |
| ffd_listing_agent_lastname | |
| ffd_listingagentmlsid | 2015 |
| ffd_listingagentname | |
| ffd_listing_agent_website | https://santaferealestate.com/brokers/michael-dalfonso/ |
| price | 2595000 |
| ffd_listingtype | Sale |
| location | Santa Fe, New Mexico, United States |
| lng | -106.12285 |
| sq_feet | |
| ffd_non_member_paid | |
| ffd_other_currency_amount | 2595000 |
| ffd_other_currency_type | USD |
| ffd_ownerid | 0056g000005x4s9AAA |
| ffd_pool_pb | |
| ffd_price_upon_request | |
| building_type | Single Family |
| ffd_id | a0E6g00000A47SqEAJ |
| ffd_totalarea_pb | 6529 |
| ffd_solddate | |
| ffd_soldprice | |
| ffd_state_pb | New Mexico |
| ffd_status | Active |
| ffd_threequarterbathrooms | |
| ffd_unit_of_measure | Square Feet |
| ffd_brokerage_id | 0016g00001jg3hoAAA |
| year_built | 1976 |
| ffd_postalcode_pb | |
| pba__WebsiteId__c | 338722 |
| pba__Listing_Website__c | https://www.forbesglobalproperties.com/listings/traditional-double-adobe-hacienda |
| Site_Post_Id__c | 338722 |
| ffd_media | a:18:{i:0;s:111:"https://s3.amazonaws.com/propertybase-clients/00D6g000007OY6LEAW/a0O6g00000CdNQ8/v3tuoeu70/016-DJI_0220-HDR.jpg";i:1;s:111:"https://s3.amazonaws.com/propertybase-clients/00D6g000007OY6LEAW/a0O6g00000CdNQ8/ktleumhf2/007-DSC02577-HDR.jpg";i:2;s:111:"https://s3.amazonaws.com/propertybase-clients/00D6g000007OY6LEAW/a0O6g00000CdNQ8/5x98dlkva/001-DSC02542-HDR.jpg";i:3;s:111:"https://s3.amazonaws.com/propertybase-clients/00D6g000007OY6LEAW/a0O6g00000CdNQ8/vs0hbo8ld/002-DSC02602-HDR.jpg";i:4;s:111:"https://s3.amazonaws.com/propertybase-clients/00D6g000007OY6LEAW/a0O6g00000CdNQ8/v0h0zy5j2/003-DSC01726-HDR.jpg";i:5;s:116:"https://s3.amazonaws.com/propertybase-clients/00D6g000007OY6LEAW/a0O6g00000CdNQ8/y6yz3uzbs/004-DSC01741-HDR-Edit.jpg";i:6;s:111:"https://s3.amazonaws.com/propertybase-clients/00D6g000007OY6LEAW/a0O6g00000CdNQ8/a47wo6lax/005-DSC02126-HDR.jpg";i:7;s:111:"https://s3.amazonaws.com/propertybase-clients/00D6g000007OY6LEAW/a0O6g00000CdNQ8/en7clo3iy/006-DSC01786-HDR.jpg";i:8;s:111:"https://s3.amazonaws.com/propertybase-clients/00D6g000007OY6LEAW/a0O6g00000CdNQ8/ixpjdb7bh/008-DSC01866-HDR.jpg";i:9;s:111:"https://s3.amazonaws.com/propertybase-clients/00D6g000007OY6LEAW/a0O6g00000CdNQ8/o5qankbuq/009-DSC01851-HDR.jpg";i:10;s:111:"https://s3.amazonaws.com/propertybase-clients/00D6g000007OY6LEAW/a0O6g00000CdNQ8/lrzlx7u7t/010-DSC01951-HDR.jpg";i:11;s:116:"https://s3.amazonaws.com/propertybase-clients/00D6g000007OY6LEAW/a0O6g00000CdNQ8/1ah36drr2/011-DSC02366-HDR-Edit.jpg";i:12;s:111:"https://s3.amazonaws.com/propertybase-clients/00D6g000007OY6LEAW/a0O6g00000CdNQ8/8f2gqgskt/012-DSC02567-HDR.jpg";i:13;s:111:"https://s3.amazonaws.com/propertybase-clients/00D6g000007OY6LEAW/a0O6g00000CdNQ8/u53ypqic0/013-DSC02066-HDR.jpg";i:14;s:111:"https://s3.amazonaws.com/propertybase-clients/00D6g000007OY6LEAW/a0O6g00000CdNQ8/55btuuvcq/014-DSC02502-HDR.jpg";i:15;s:111:"https://s3.amazonaws.com/propertybase-clients/00D6g000007OY6LEAW/a0O6g00000CdNQ8/1ovy77989/015-DJI_0195-HDR.jpg";i:16;s:111:"https://s3.amazonaws.com/propertybase-clients/00D6g000007OY6LEAW/a0O6g00000CdNQ8/zpl77sxxr/017-DSC02311-HDR.jpg";i:17;s:111:"https://s3.amazonaws.com/propertybase-clients/00D6g000007OY6LEAW/a0O6g00000CdNQ8/d2er3wg6p/018-DSC02226-HDR.jpg";} |
| _thumbnail_id | 338738 |
| ffd_featured_image | https://s3.amazonaws.com/propertybase-clients/00D6g000007OY6LEAW/a0O6g00000CdNQ8/v3tuoeu70/016-DJI_0220-HDR.jpg |
| agents | a:2:{i:0;s:6:"109767";i:1;s:6:"338234";} |
| _wp_old_date | 2023-03-30 |
| ffd_record_is_deleted | |
| featured_images | 338738 |
| listing_images | a:18:{i:0;s:6:"338738";i:1;s:6:"338729";i:2;s:6:"338723";i:3;s:6:"338724";i:4;s:6:"338725";i:5;s:6:"338726";i:6;s:6:"338727";i:7;s:6:"338728";i:8;s:6:"338730";i:9;s:6:"338731";i:10;s:6:"338732";i:11;s:6:"338733";i:12;s:6:"338734";i:13;s:6:"338735";i:14;s:6:"338736";i:15;s:6:"338737";i:16;s:6:"338739";i:17;s:6:"338740";} |
| post_member_id | 112043 |
| post_agent_id | 109767 |
| post_coagent_id | 338234 |
| _sbi_oembed_done_checking | 1 |
Traditional Double Adobe Hacienda
50 Entrada La Cienega
Santa Fe, New Mexico, United States
Status: Active
Built for New Mexico Senate Majority Leader and State Land Office namesake, this elegant double adobe hacienda was designed for entertaining on a grand scale and is well-sited with breathtaking views in every direction. From the moment you enter the gracious sala the 14' ceilings, hand-hewn 16" beams, hand-carved corbels, wrought iron and blown glass fixtures, and jaw-dropping indoor pool fill this home with a sense of craftsmanship and grandeur that is so very hard to find- you feel like you just walked onto a movie set!
Despite its generous 6,529 sq ft of heated living area, you'll encounter comfortable proportions in the 5 ensuite bedrooms in a convenient floorplan that hugs the open sun-drenched pool atrium. The primary bedroom suite- originally 2 levels with two staircases- is a masterpiece of generous proportions with 24" thick adobe walls, wrought iron chandeliers, dual vanities, and closets, a wet room with copper tub plus a large fireplace and spacious seating area. Two additional flex spaces provide additional bedrooms, home office, or studio space- the options abound. On 5 treed acres conveniently located and easily commutable, the property also boasts 2 RV sites, room to build a detached casita or studio plus a 500 sq ft sun deck with unobstructed views from the Sandia to the Jemez to the Sangre de Christo ranges in their full glory- these views are rare indeed!
Listing Agent
Array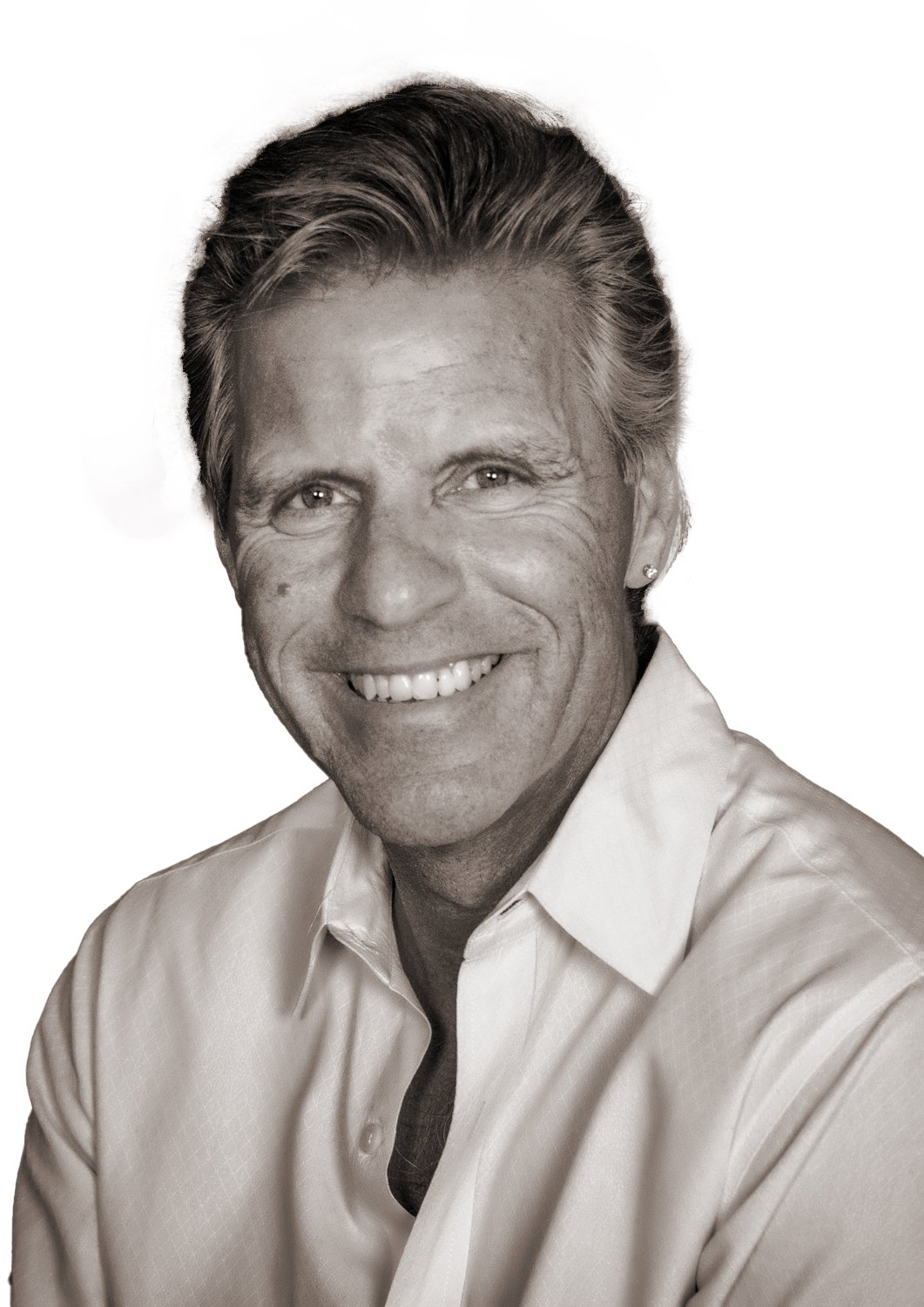 This unique 6 Bedroom home with 6 Bathrooms is a prime example of the luxury real estate available in Santa Fe, New Mexico. You can visit our New Mexico search pages for more luxury real estate choices in Santa Fe.