ffd_listing_title
The Very Pinnacle of Sydney Harbourfront Living
ffd_unique_id
ffd_mls_id
ffd_salesforce_id
a0E6g000007YR1sEAG
ffd_address_pb
96/3 Macquarie Street
address
96/3 Macquarie Street
baths
beds
3
ffd_city_pb
Sydney
ffd_colistingagent_pb
ffd_colistingagentemail_pb
ffd_colistingagentmlsid
ffd_colistingagentname
ffd_colistingofficemlsid
ffd_colistingofficename_pb
ffd_country_pb
Australia
ffd_createddate
2021-11-17T21:55:42.000+0000
about

- An incredibly rare lifestyle opportunity surrounded by the city's most world renowned harbourside landmarks.

- Majestic 270 degree views from premier penthouse position within extremely tightly-held Bennelong Apartments.

- To the west, gaze across Circular Quay to see the sun setting over the iconic arch of the Sydney Harbour Bridge.

- Looking east, views take in the Opera House and stretch out over the endless green of the Royal Botanic Garden.

- Unprecedented 232sqm of floorspace, with a functional layout creating private living and accommodation zones.

- Three expansive bedrooms, all welcoming beautiful views inside and opening out to spacious open-air settings.

- Stone finished kitchen appointed with premium appliances, private study zone, two ensuites plus full bathroom.

- Residents have exclusive access to first rate amenities, including 24 hour concierge plus a pool, sauna and gym.

- Additional contemporary comforts include secure side by side parking spaces as well as a generous storage area.

- In the very heart of Sydney, there are acclaimed culinary delights and cultural experiences only footsteps away.

ffd_displayaddress
floor
ffd_halfbathrooms_pb
ffd_hide_address_on_site
ffd_key_words
Sydney; Lake & Waterfront; Sydney Lake & Waterfront; Australia; Sydney, New South Wales; New South Wales
ffd_lastmodifieddate
2023-05-19T13:07:00.000+0000
lat
-33.85976
ffd_listofficemlsid
ffd_listofficename
ffd_listingagent_pb
0036g00000rJYEBAA4
ffd_listing_agent_email
ffd_listing_agent_firstname
ffd_listing_agent_lastname
ffd_listingagentmlsid
ffd_listingagentname
ffd_listing_agent_website
price
11725200
ffd_listingtype
Sale
location
Sydney, New South Wales, Australia
lng
151.21306
sq_feet
ffd_non_member_paid
ffd_other_currency_amount
18000000
ffd_other_currency_type
AUD
ffd_ownerid
0056g000005qiWKAAY
ffd_pool_pb
ffd_price_upon_request
1
building_type
Penthouse
ffd_id
a0E6g000007YR1sEAG
ffd_totalarea_pb
232
ffd_solddate
ffd_soldprice
ffd_state_pb
New South Wales
ffd_status
Active
ffd_unit_of_measure
Meters
ffd_brokerage_id
0016g00001WG82AAAT
year_built
ffd_postalcode_pb
pba__WebsiteId__c
153827
pba__Listing_Website__c
https://www.forbesglobalproperties.com/listings/the-very-pinnacle-of-sydney-harbourfront-living
Site_Post_Id__c
153827
ffd_media
a:20:{i:0;s:96:"https://s3.amazonaws.com/propertybase-clients/00D6g000007OY6LEAW/a0O6g000007Rpa1/c195xv3xt/1.jpg";i:1;s:96:"https://s3.amazonaws.com/propertybase-clients/00D6g000007OY6LEAW/a0O6g000007Rpa1/4wyr5rx1p/2.jpg";i:2;s:96:"https://s3.amazonaws.com/propertybase-clients/00D6g000007OY6LEAW/a0O6g000007Rpa1/o0a5aj8fc/3.jpg";i:3;s:96:"https://s3.amazonaws.com/propertybase-clients/00D6g000007OY6LEAW/a0O6g000007Rpa1/44487fj4z/4.jpg";i:4;s:96:"https://s3.amazonaws.com/propertybase-clients/00D6g000007OY6LEAW/a0O6g000007Rpa1/oim1pj15d/5.jpg";i:5;s:96:"https://s3.amazonaws.com/propertybase-clients/00D6g000007OY6LEAW/a0O6g000007Rpa1/4r2rkay3h/6.jpg";i:6;s:96:"https://s3.amazonaws.com/propertybase-clients/00D6g000007OY6LEAW/a0O6g000007Rpa1/ayje839yi/7.jpg";i:7;s:96:"https://s3.amazonaws.com/propertybase-clients/00D6g000007OY6LEAW/a0O6g000007Rpa1/unseermow/8.jpg";i:8;s:96:"https://s3.amazonaws.com/propertybase-clients/00D6g000007OY6LEAW/a0O6g000007Rpa1/bu7gqm02x/9.jpg";i:9;s:97:"https://s3.amazonaws.com/propertybase-clients/00D6g000007OY6LEAW/a0O6g000007Rpa1/05gjq98sh/10.jpg";i:10;s:97:"https://s3.amazonaws.com/propertybase-clients/00D6g000007OY6LEAW/a0O6g000007Rpa1/j8m4tg1pb/11.jpg";i:11;s:97:"https://s3.amazonaws.com/propertybase-clients/00D6g000007OY6LEAW/a0O6g000007Rpa1/pvmhrek08/12.jpg";i:12;s:97:"https://s3.amazonaws.com/propertybase-clients/00D6g000007OY6LEAW/a0O6g000007Rpa1/pil39jkld/13.jpg";i:13;s:97:"https://s3.amazonaws.com/propertybase-clients/00D6g000007OY6LEAW/a0O6g000007Rpa1/ugke838qb/14.jpg";i:14;s:97:"https://s3.amazonaws.com/propertybase-clients/00D6g000007OY6LEAW/a0O6g000007Rpa1/4ga6gvl3t/15.jpg";i:15;s:97:"https://s3.amazonaws.com/propertybase-clients/00D6g000007OY6LEAW/a0O6g000007Rpa1/swbbd8nzk/16.jpg";i:16;s:97:"https://s3.amazonaws.com/propertybase-clients/00D6g000007OY6LEAW/a0O6g000007Rpa1/j4ej0iwgj/17.jpg";i:17;s:97:"https://s3.amazonaws.com/propertybase-clients/00D6g000007OY6LEAW/a0O6g000007Rpa1/8vk9bjby9/18.jpg";i:18;s:97:"https://s3.amazonaws.com/propertybase-clients/00D6g000007OY6LEAW/a0O6g000007Rpa1/geh3gtt8g/19.jpg";i:19;s:97:"https://s3.amazonaws.com/propertybase-clients/00D6g000007OY6LEAW/a0O6g000007Rpa1/qdvb1h3vp/20.jpg";}
_thumbnail_id
153828
ffd_featured_image
https://s3.amazonaws.com/propertybase-clients/00D6g000007OY6LEAW/a0O6g000007Rpa1/c195xv3xt/1.jpg
agents
a:1:{i:0;s:5:"90460";}
ffd_record_is_deleted
ffd_threequarterbathrooms
featured_images
153828
listing_images
a:20:{i:0;s:6:"153828";i:1;s:6:"153829";i:2;s:6:"153830";i:3;s:6:"153831";i:4;s:6:"153832";i:5;s:6:"153833";i:6;s:6:"153834";i:7;s:6:"153835";i:8;s:6:"153836";i:9;s:6:"153837";i:10;s:6:"153838";i:11;s:6:"153839";i:12;s:6:"153840";i:13;s:6:"153841";i:14;s:6:"153842";i:15;s:6:"153843";i:16;s:6:"153844";i:17;s:6:"153845";i:18;s:6:"153846";i:19;s:6:"153847";}
post_member_id
90462
post_agent_id
90460
_sbi_oembed_done_checking
1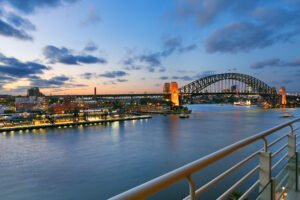 The Very Pinnacle of Sydney Harbourfront Living
96/3 Macquarie Street
Sydney, New South Wales, Australia
Status: Active
– An incredibly rare lifestyle opportunity surrounded by the city's most world renowned harbourside landmarks.
– Majestic 270 degree views from premier penthouse position within extremely tightly-held Bennelong Apartments.
– To the west, gaze across Circular Quay to see the sun setting over the iconic arch of the Sydney Harbour Bridge.
– Looking east, views take in the Opera House and stretch out over the endless green of the Royal Botanic Garden.
– Unprecedented 232sqm of floorspace, with a functional layout creating private living and accommodation zones.
– Three expansive bedrooms, all welcoming beautiful views inside and opening out to spacious open-air settings.
– Stone finished kitchen appointed with premium appliances, private study zone, two ensuites plus full bathroom.
– Residents have exclusive access to first rate amenities, including 24 hour concierge plus a pool, sauna and gym.
– Additional contemporary comforts include secure side by side parking spaces as well as a generous storage area.
– In the very heart of Sydney, there are acclaimed culinary delights and cultural experiences only footsteps away.
This unique 3 Bedroom home is a prime example of the luxury real estate available in Sydney, New South Wales. You can visit our New South Wales search pages for more luxury real estate choices in Sydney.