ffd_listing_title
The Circular Waves of Paradise: Reflected on land and sea
ffd_unique_id
ffd_mls_id
ffd_salesforce_id
a0E6g00000BG7XeEAL
ffd_address_pb
Bodrum
address
Bodrum
baths
3
beds
4
ffd_city_pb
Bodrum
ffd_colistingagent_pb
0036g00002NFBKnAAP
ffd_colistingagentemail_pb
ffd_colistingagentmlsid
ffd_colistingagentname
ffd_colistingofficemlsid
ffd_colistingofficename_pb
ffd_country_pb
Turkey
ffd_createddate
2023-05-11T07:06:46.000+0000
about

This integrated water sensitive development, with flocks of low clouds wandering across the hillside, epitomises the essence of indulgence, freedom and tranquillity. The optimized free flowing contemporary architecture, allows the building occupant to transition from space to space, to process what they have just experienced and be prepare for what they will experience. The placement of hallways, corridors, doors and windows have been specifically established for the natural circulation of people and air between rooms, enabling the home to "breathe". Idyllically set in the heart of the littoral, this all inclusive circular wave of paradise manifests all your worldly desires from the private blue flag beach to the majestic facilities and the 24/7 concierge service. With over 20,000 sq m of open space, the following come as standard: walking track, private beach, sun terrace, children's swimming pool and playgrounds, Turkish bath, fitness centre, SPA, outdoor Olympic size swimming pool, health room with 24-hour nurse service, jetty, tennis court, pet friendly area, shuttle service, camera and 24 hour security, parking garage. Excellence in materials, design and high class living is a resounding principal which is evident throughout, the flowing vegetation over the stone walls and selected roof tops, the incorporation of planting within the pools and the use of local sustainable materials, captivates this ethos. The natural sea breeze in the cove attracts many water sports and windsurfing enthusiasts.

The 4 bed En-suite villas, which range from 230 to 245 sq m's, have full sea views, underfloor heating, central air conditioning, dressing rooms, storage/pantry, balconies, private swimming pool and 24/7 residence services. They are finished to the ultimate in grandeur and elegance.

The Bodrum Peninsula, on the Aegean coastline, is at the heart of the champagne socialist scene where the attractive, rich, and famous live in high society. With breath takingly beautiful sunsets, the location gives way to a history that dates back to 2000 BC. It's home to lovely Blue Flag beaches, old stone hilltop windmills, rock caves, bays with crystal blue waters, wellness centres, renowned gourmet dining restaurants, exclusive marina shopping mall which hosts more than 100 top global brands, Boutique hotels, local fish restaurants in the harbour and a selection of up market beach clubs with exclusive guest lists. The nearby award wining first high-capacity mega-yacht marina hosts super yachts (up to 140 meters) from all over the world.

From an investment prospective, over the last year, the value of the US dollar has appreciated by over 24% against local currency and over 5% against the Euro. This is a very attractive rate of return through currency exchange alone.

This picture card development, brings nature into your home in a lavish and exquisite manner.

ffd_displayaddress
floor
ffd_halfbathrooms_pb
ffd_hide_address_on_site
ffd_key_words
Muğla
ffd_lastmodifieddate
2023-05-11T22:05:25.000+0000
lat
37.0316788
ffd_listofficemlsid
ffd_listofficename
ffd_listingagent_pb
0036g00002HT4fzAAD
ffd_listing_agent_email
ffd_listing_agent_firstname
ffd_listing_agent_lastname
ffd_listingagentmlsid
ffd_listingagentname
ffd_listing_agent_website
https://bestinvest.com.tr/properties/panoramic-view-apartments-in-bodrum-gundogan/
price
3820591.9999999995
ffd_listingtype
Sale
location
Bodrum, Muğla, Turkey
lng
27.4295139
sq_feet
ffd_non_member_paid
ffd_other_currency_amount
3560000
ffd_other_currency_type
EUR
ffd_ownerid
0056g0000088QYVAA2
ffd_pool_pb
ffd_price_upon_request
1
building_type
Villa
ffd_id
a0E6g00000BG7XeEAL
ffd_totalarea_pb
245
ffd_solddate
ffd_soldprice
ffd_state_pb
Muğla
ffd_status
Active
ffd_threequarterbathrooms
ffd_unit_of_measure
Meters
ffd_brokerage_id
0016g00002PdafJAAR
year_built
2021
ffd_postalcode_pb
pba__WebsiteId__c
359741
pba__Listing_Website__c
https://www.forbesglobalproperties.com/listings/the-circular-waves-of-paradise-reflected-on-land-and-sea
Site_Post_Id__c
359741
ffd_media
a:10:{i:0;s:107:"https://s3.amazonaws.com/propertybase-clients/00D6g000007OY6LEAW/a0O6g00000AnVrG/b95i3yx39/01%20%282%29.jpg";i:1;s:97:"https://s3.amazonaws.com/propertybase-clients/00D6g000007OY6LEAW/a0O6g00000AnVrG/0ribb80zv/01.jpg";i:2;s:97:"https://s3.amazonaws.com/propertybase-clients/00D6g000007OY6LEAW/a0O6g00000AnVrG/875wxbndx/02.jpg";i:3;s:97:"https://s3.amazonaws.com/propertybase-clients/00D6g000007OY6LEAW/a0O6g00000AnVrG/w4q3sssl7/04.jpg";i:4;s:97:"https://s3.amazonaws.com/propertybase-clients/00D6g000007OY6LEAW/a0O6g00000AnVrG/xndaf0rqp/05.JPG";i:5;s:107:"https://s3.amazonaws.com/propertybase-clients/00D6g000007OY6LEAW/a0O6g00000AnVrG/w13zklg6q/06%20%281%29.JPG";i:6;s:97:"https://s3.amazonaws.com/propertybase-clients/00D6g000007OY6LEAW/a0O6g00000AnVrG/kt3fjp4mj/07.JPG";i:7;s:97:"https://s3.amazonaws.com/propertybase-clients/00D6g000007OY6LEAW/a0O6g00000AnVrG/dhu7l5k2z/08.JPG";i:8;s:97:"https://s3.amazonaws.com/propertybase-clients/00D6g000007OY6LEAW/a0O6g00000AnVrG/2i3p3ohfw/09.jpg";i:9;s:97:"https://s3.amazonaws.com/propertybase-clients/00D6g000007OY6LEAW/a0O6g00000AnVrG/bp6hytpkw/10.jpg";}
_thumbnail_id
359742
ffd_featured_image
https://s3.amazonaws.com/propertybase-clients/00D6g000007OY6LEAW/a0O6g00000AnVrG/b95i3yx39/01%20%282%29.jpg
agents
a:2:{i:0;s:6:"346541";i:1;s:6:"351439";}
ffd_record_is_deleted
featured_images
359742
listing_images
a:10:{i:0;s:6:"359742";i:1;s:6:"359743";i:2;s:6:"359744";i:3;s:6:"359745";i:4;s:6:"359746";i:5;s:6:"359747";i:6;s:6:"359748";i:7;s:6:"359749";i:8;s:6:"359750";i:9;s:6:"359751";}
post_member_id
346525
post_agent_id
346541
post_coagent_id
351439
_sbi_oembed_done_checking
1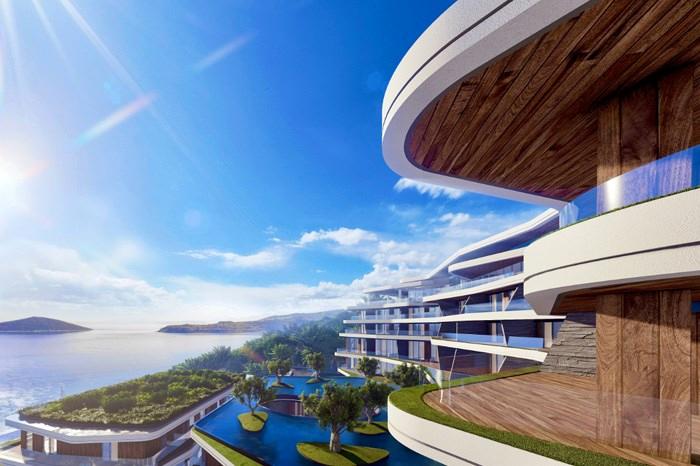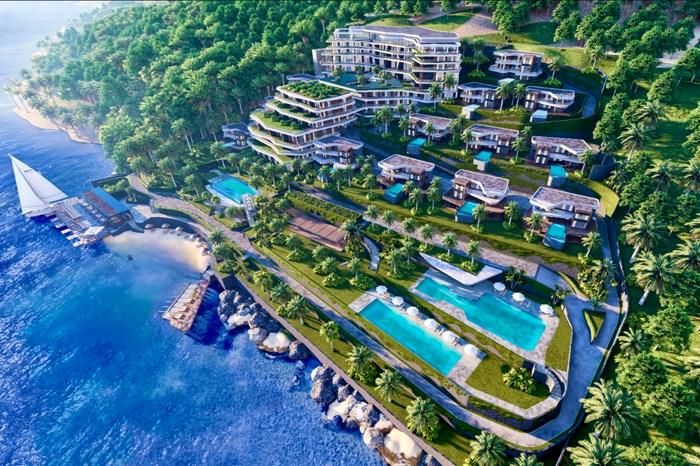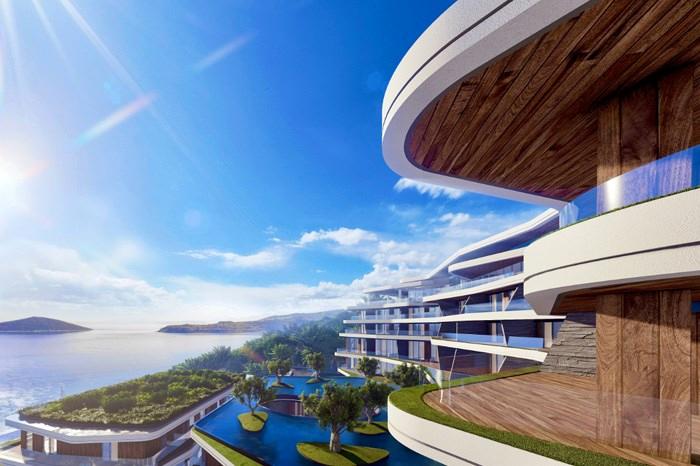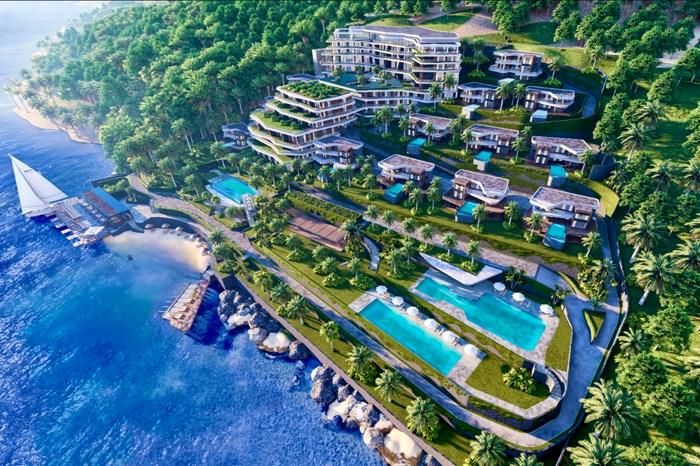 The Circular Waves of Paradise: Reflected on land and sea
Bodrum
Bodrum, Muğla, Turkey
Status: Active
This integrated water sensitive development, with flocks of low clouds wandering across the hillside, epitomises the essence of indulgence, freedom and tranquillity. The optimized free flowing contemporary architecture, allows the building occupant to transition from space to space, to process what they have just experienced and be prepare for what they will experience. The placement of hallways, corridors, doors and windows have been specifically established for the natural circulation of people and air between rooms, enabling the home to "breathe". Idyllically set in the heart of the littoral, this all inclusive circular wave of paradise manifests all your worldly desires from the private blue flag beach to the majestic facilities and the 24/7 concierge service. With over 20,000 sq m of open space, the following come as standard: walking track, private beach, sun terrace, children's swimming pool and playgrounds, Turkish bath, fitness centre, SPA, outdoor Olympic size swimming pool, health room with 24-hour nurse service, jetty, tennis court, pet friendly area, shuttle service, camera and 24 hour security, parking garage. Excellence in materials, design and high class living is a resounding principal which is evident throughout, the flowing vegetation over the stone walls and selected roof tops, the incorporation of planting within the pools and the use of local sustainable materials, captivates this ethos. The natural sea breeze in the cove attracts many water sports and windsurfing enthusiasts.
The 4 bed En-suite villas, which range from 230 to 245 sq m's, have full sea views, underfloor heating, central air conditioning, dressing rooms, storage/pantry, balconies, private swimming pool and 24/7 residence services. They are finished to the ultimate in grandeur and elegance.
The Bodrum Peninsula, on the Aegean coastline, is at the heart of the champagne socialist scene where the attractive, rich, and famous live in high society. With breath takingly beautiful sunsets, the location gives way to a history that dates back to 2000 BC. It's home to lovely Blue Flag beaches, old stone hilltop windmills, rock caves, bays with crystal blue waters, wellness centres, renowned gourmet dining restaurants, exclusive marina shopping mall which hosts more than 100 top global brands, Boutique hotels, local fish restaurants in the harbour and a selection of up market beach clubs with exclusive guest lists. The nearby award wining first high-capacity mega-yacht marina hosts super yachts (up to 140 meters) from all over the world.
From an investment prospective, over the last year, the value of the US dollar has appreciated by over 24% against local currency and over 5% against the Euro. This is a very attractive rate of return through currency exchange alone.
This picture card development, brings nature into your home in a lavish and exquisite manner.