ffd_listing_title
Stunning Hermosa Beach Sand Section Home
ffd_unique_id
ffd_mls_id
ffd_salesforce_id
a0E6g00000A4ApnEAF
ffd_address_pb
238 1st Street
address
238 1st Street
baths
3
beds
4
ffd_city_pb
Hermosa Beach
ffd_colistingagent_pb
ffd_colistingagentemail_pb
ffd_colistingagentmlsid
ffd_colistingagentname
ffd_colistingofficemlsid
ffd_colistingofficename_pb
ffd_country_pb
United States
ffd_createddate
2023-04-10T21:27:42.000+0000
about
Absolutely stunning panoramic ocean views from this beautifully updated single family residence in

Hermosa's South Sand Section! With five feet of extra height compared to what can be built today, you have to see this home and these views in person to fully appreciate how special and grand they are. And there is so much more to this home including a fully self-sufficient and flexible space on the first level complete with living and dining areas, kitchenette, bedroom, en suite bathroom, separate entrance and parking spot. With a beautiful remodel completed in 2016, the home boasts stainless steel Viking Professional appliances, quartz countertops, 6" wide plank oak floors, a fireplace in the family room and A/C units in the primary bedroom and downstairs bedroom and living room.

Built for entertaining and beach living, enjoy the patios off the kitchen and primary suite, bar in the main living area, and location just 1.5 blocks to that glorious sand. If you've always wanted to fully live the beach lifestyle, you have found the perfect place to call home. 238 1st Street is what Hermosa Beach dreams are made of!

ffd_displayaddress
floor
ffd_halfbathrooms_pb
1
ffd_hide_address_on_site
ffd_key_words
Hermosa Beach
ffd_lastmodifieddate
2023-04-11T16:59:50.000+0000
lat
33.85378
ffd_listofficemlsid
ffd_listofficename
ffd_listingagent_pb
0036g000028ygIaAAI
ffd_listing_agent_email
ffd_listing_agent_firstname
ffd_listing_agent_lastname
ffd_listingagentmlsid
SB23056330
ffd_listingagentname
ffd_listing_agent_website
https://www.strandhill.com/homes-for-sale-details/238-1ST-STREET-HERMOSA-BEACH-CA-90254/SB23056330/306/
price
3250000
ffd_listingtype
Sale
location
Hermosa Beach, California, United States
lng
-118.39601
sq_feet
ffd_non_member_paid
ffd_other_currency_amount
3250000
ffd_other_currency_type
USD
ffd_ownerid
0056g000006AWpDAAW
ffd_pool_pb
ffd_price_upon_request
building_type
Single Family
ffd_id
a0E6g00000A4ApnEAF
ffd_totalarea_pb
2939
ffd_solddate
ffd_soldprice
ffd_state_pb
California
ffd_status
Active
ffd_threequarterbathrooms
ffd_unit_of_measure
Square Feet
ffd_brokerage_id
0016g00002Jh5mZAAR
year_built
1972
ffd_postalcode_pb
pba__WebsiteId__c
343724
pba__Listing_Website__c
https://www.forbesglobalproperties.com/listings/stunning-hermosa-beach-sand-section-home
Site_Post_Id__c
343724
ffd_media
a:5:{i:0;s:144:"https://s3.amazonaws.com/propertybase-clients/00D6g000007OY6LEAW/a0O6g00000CeAZe/2ae3kwzp1/238%201st%20Street_Hermosa%20Beach_California_001.jpg";i:1;s:144:"https://s3.amazonaws.com/propertybase-clients/00D6g000007OY6LEAW/a0O6g00000CeAZe/9zxoyov48/238%201st%20Street_Hermosa%20Beach_California_002.jpg";i:2;s:144:"https://s3.amazonaws.com/propertybase-clients/00D6g000007OY6LEAW/a0O6g00000CeAZe/2ozwmy0ak/238%201st%20Street_Hermosa%20Beach_California_003.jpg";i:3;s:144:"https://s3.amazonaws.com/propertybase-clients/00D6g000007OY6LEAW/a0O6g00000CeAZe/fafk85r34/238%201st%20Street_Hermosa%20Beach_California_004.jpg";i:4;s:144:"https://s3.amazonaws.com/propertybase-clients/00D6g000007OY6LEAW/a0O6g00000CeAZe/jfhw9lrdq/238%201st%20Street_Hermosa%20Beach_California_005.jpg";}
_thumbnail_id
343725
ffd_featured_image
https://s3.amazonaws.com/propertybase-clients/00D6g000007OY6LEAW/a0O6g00000CeAZe/2ae3kwzp1/238%201st%20Street_Hermosa%20Beach_California_001.jpg
agents
a:1:{i:0;s:6:"295738";}
_wp_old_date
2023-04-11
ffd_record_is_deleted
featured_images
343725
listing_images
a:5:{i:0;s:6:"343725";i:1;s:6:"343726";i:2;s:6:"343727";i:3;s:6:"343728";i:4;s:6:"343729";}
post_member_id
292391
post_agent_id
295738
_sbi_oembed_done_checking
1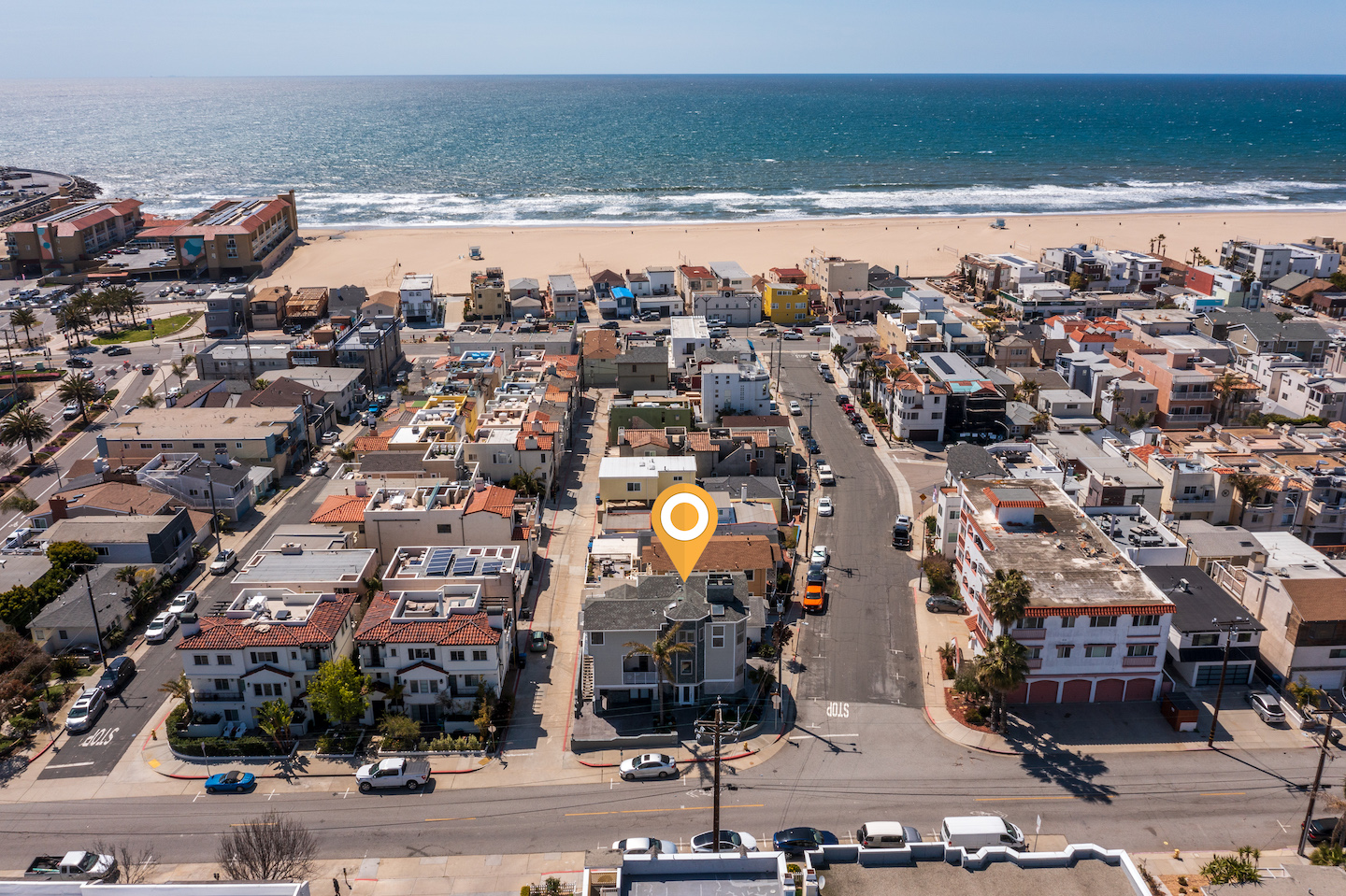 Stunning Hermosa Beach Sand Section Home
238 1st Street
Hermosa Beach, California, United States
Status: Active
Absolutely stunning panoramic ocean views from this beautifully updated single family residence in
Hermosa's South Sand Section! With five feet of extra height compared to what can be built today, you have to see this home and these views in person to fully appreciate how special and grand they are. And there is so much more to this home including a fully self-sufficient and flexible space on the first level complete with living and dining areas, kitchenette, bedroom, en suite bathroom, separate entrance and parking spot. With a beautiful remodel completed in 2016, the home boasts stainless steel Viking Professional appliances, quartz countertops, 6″ wide plank oak floors, a fireplace in the family room and A/C units in the primary bedroom and downstairs bedroom and living room.
Built for entertaining and beach living, enjoy the patios off the kitchen and primary suite, bar in the main living area, and location just 1.5 blocks to that glorious sand. If you've always wanted to fully live the beach lifestyle, you have found the perfect place to call home. 238 1st Street is what Hermosa Beach dreams are made of!
This unique 4 Bedroom home with 3 Bathrooms is a prime example of the luxury real estate available in Hermosa Beach, California. You can visit our California search pages for more luxury real estate choices in Hermosa Beach.