ffd_listing_title
Southwest of France - Renovated chateau in the heart of the Dordogne
ffd_unique_id
ffd_mls_id
ffd_salesforce_id
a0E6g000007FWLKEA4
ffd_address_pb
24120 Terrasson-Lavilledieu
address
24120 Terrasson-Lavilledieu
baths
6
beds
9
ffd_city_pb
Montignac
ffd_colistingagent_pb
ffd_colistingagentemail_pb
ffd_colistingagentmlsid
ffd_colistingagentname
ffd_colistingofficemlsid
ffd_colistingofficename_pb
ffd_country_pb
France
ffd_createddate
2021-09-10T10:27:45.000+0000
about

Passing under the entrance porch, the chateau impresses with its undeniable charm. The origins of this residence date back to the 16th century and it has survived the passage of time while preserving its majesty.

Perfectly and professionally renovated, the chateau offers an outstanding comfort and great features. It is surrounded by terraces, gardens with lovely views, park and forest.

Vast outbuildings: guest house, barns, workshop.

The chateau consists of 2 lounges, a dining-room, an office, 9 en-suite bedrooms, gym, laundry room, jacuzzi. Geothermal floor heating, air conditioning, period floors and adobe.

Guest house in perfect condition: 4 bedrooms, living room, dining room-kitchen.

Natural swimming pool.

Amenities at 4km: train station, schools, colleges, high school. Airport 30mn, nearby tourist sites

ffd_displayaddress
floor
ffd_halfbathrooms_pb
ffd_hide_address_on_site
1
ffd_key_words
Montignac; Montignac, Dordogne; Castles & Chateaus; Montignac Castles & Chateaus; France
ffd_lastmodifieddate
2023-05-26T21:56:25.000+0000
lat
45.12977
ffd_listofficemlsid
ffd_listofficename
ffd_listingagent_pb
0036g00001jKv9cAAC
ffd_listing_agent_email
ffd_listing_agent_firstname
ffd_listing_agent_lastname
ffd_listingagentmlsid
900683bx
ffd_listingagentname
ffd_listing_agent_website
https://www.groupe-mercure.com/en/buy/chateaux-and-manors-dordogne-2415-900683bx.html
price
2092739.9999999998
ffd_listingtype
Sale
location
Montignac, Dordogne, France
lng
1.30233
sq_feet
ffd_non_member_paid
ffd_other_currency_amount
1950000
ffd_other_currency_type
EUR
ffd_ownerid
0056g000007KJOYAA4
ffd_pool_pb
ffd_price_upon_request
building_type
House
ffd_id
a0E6g000007FWLKEA4
ffd_totalarea_pb
5296
ffd_solddate
ffd_soldprice
ffd_state_pb
Dordogne
ffd_status
Active
ffd_unit_of_measure
Square Feet
ffd_brokerage_id
0016g000013kY9lAAE
year_built
ffd_postalcode_pb
pba__WebsiteId__c
142046
pba__Listing_Website__c
https://www.forbesglobalproperties.com/listings/southwest-of-france-renovated-chateau-in-the-heart-of-the-dordogne
Site_Post_Id__c
142046
ffd_media
a:10:{i:0;s:112:"https://s3.amazonaws.com/propertybase-clients/00D6g000007OY6LEAW/a0O6g000005q5Gr/bgxb1166j/Picture-5817185-2.jpg";i:1;s:113:"https://s3.amazonaws.com/propertybase-clients/00D6g000007OY6LEAW/a0O6g000005q5Gr/545wqd7pa/Picture-5817185-36.jpg";i:2;s:112:"https://s3.amazonaws.com/propertybase-clients/00D6g000007OY6LEAW/a0O6g000005q5Gr/cy19d8hz5/Picture-5817185-1.jpg";i:3;s:112:"https://s3.amazonaws.com/propertybase-clients/00D6g000007OY6LEAW/a0O6g000005q5Gr/yg1y0j9ms/Picture-5817185-6.jpg";i:4;s:112:"https://s3.amazonaws.com/propertybase-clients/00D6g000007OY6LEAW/a0O6g000005q5Gr/gfp4602gq/Picture-5817185-4.jpg";i:5;s:113:"https://s3.amazonaws.com/propertybase-clients/00D6g000007OY6LEAW/a0O6g000005q5Gr/rfm15edmi/Picture-5817185-19.jpg";i:6;s:113:"https://s3.amazonaws.com/propertybase-clients/00D6g000007OY6LEAW/a0O6g000005q5Gr/ybsfjsx71/Picture-5817185-14.jpg";i:7;s:113:"https://s3.amazonaws.com/propertybase-clients/00D6g000007OY6LEAW/a0O6g000005q5Gr/kmnoxc6fo/Picture-5817185-11.jpg";i:8;s:112:"https://s3.amazonaws.com/propertybase-clients/00D6g000007OY6LEAW/a0O6g000005q5Gr/npiq8vexr/Picture-5817185-9.jpg";i:9;s:113:"https://s3.amazonaws.com/propertybase-clients/00D6g000007OY6LEAW/a0O6g000005q5Gr/alvqi5kav/Picture-5817185-28.jpg";}
_thumbnail_id
142047
ffd_featured_image
https://s3.amazonaws.com/propertybase-clients/00D6g000007OY6LEAW/a0O6g000005q5Gr/bgxb1166j/Picture-5817185-2.jpg
agents
a:1:{i:0;s:6:"158375";}
ffd_record_is_deleted
ffd_threequarterbathrooms
featured_images
142047
listing_images
a:10:{i:0;s:6:"142047";i:1;s:6:"142048";i:2;s:6:"142049";i:3;s:6:"142050";i:4;s:6:"142051";i:5;s:6:"142052";i:6;s:6:"142053";i:7;s:6:"142054";i:8;s:6:"142055";i:9;s:6:"142056";}
post_member_id
7560
post_agent_id
158375
_sbi_oembed_done_checking
1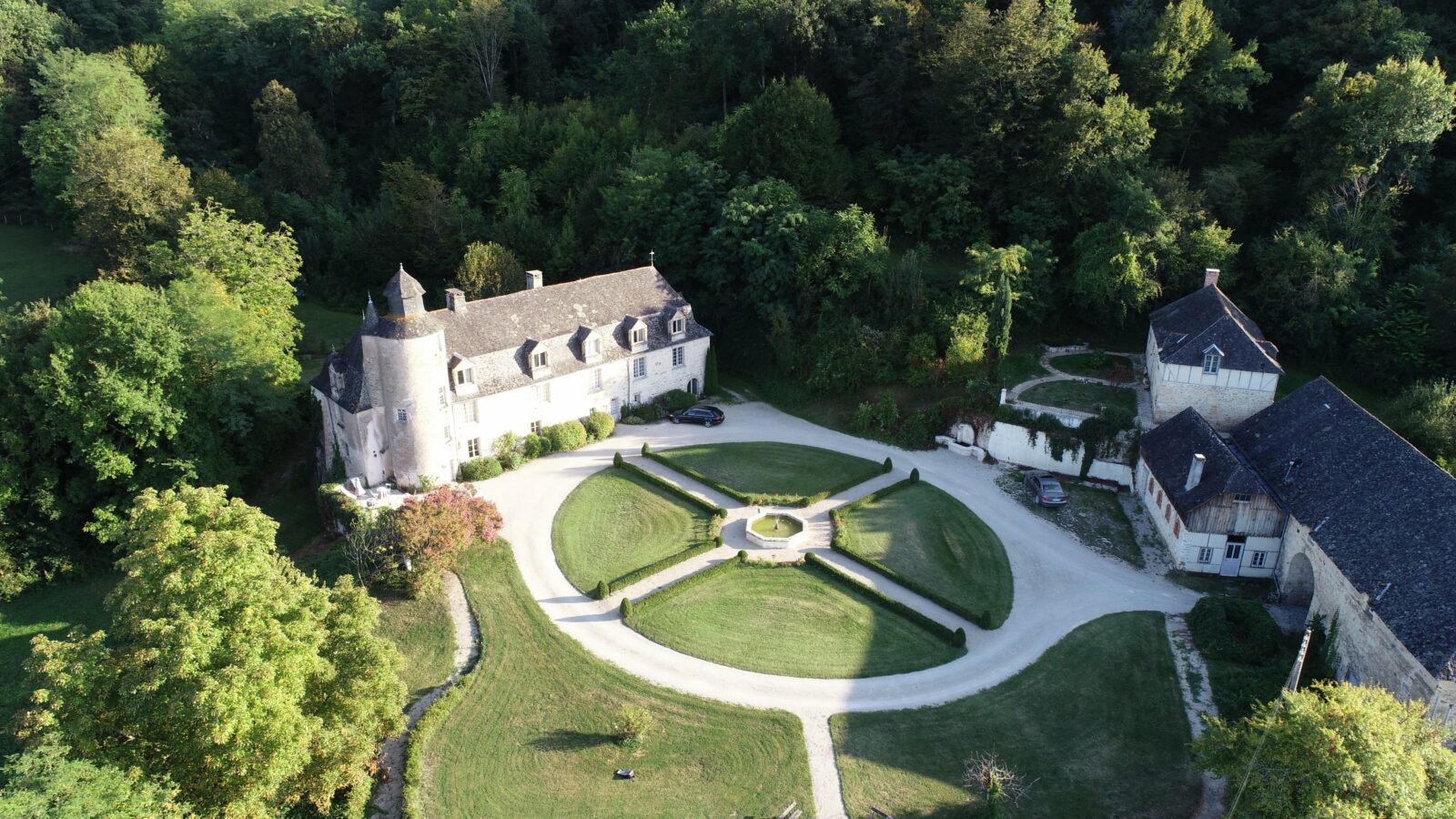 Southwest of France – Renovated chateau in the heart of the Dordogne
EUR 1,950,000
(US $2,092,740)
Montignac, Dordogne, France
Status: Active
Passing under the entrance porch, the chateau impresses with its undeniable charm. The origins of this residence date back to the 16th century and it has survived the passage of time while preserving its majesty.
Perfectly and professionally renovated, the chateau offers an outstanding comfort and great features. It is surrounded by terraces, gardens with lovely views, park and forest.
Vast outbuildings: guest house, barns, workshop.
The chateau consists of 2 lounges, a dining-room, an office, 9 en-suite bedrooms, gym, laundry room, jacuzzi. Geothermal floor heating, air conditioning, period floors and adobe.
Guest house in perfect condition: 4 bedrooms, living room, dining room-kitchen.
Natural swimming pool.
Amenities at 4km: train station, schools, colleges, high school. Airport 30mn, nearby tourist sites
Properties You Might Also Like
EUR 2,990,000
(US $3,208,868)
Montignac, Aquitaine, France
South West of France – Renovated chateau with outbuildings
EUR 3,900,000
(US $4,185,480)
Sarlat-la-Canéda, Aquitaine, France
South of France, Dordogne, 17th century chateau